What to Watch – August 12-18, 2019
We don't even know what to watch where to start with all the great new shows appearing this week on tv. Ian Ziering faces a Zombie Tidal Wave. Steve Austin has a VERY Steve-Austiny new show. And somehow, they keep surprising us with new ideas for reality TV. This week of shows will not disappoint. And if it does, it will be in a very hate-watch kind of way.
Get your TiVo® ready, here's what to watch this week on TV, Netflix, HBO, and more.
________
Monday August 12
Kids Baking Championship
Reality competition, Food Network. Monday August 12, 8pm. Season 7
Ok, I read the title and was like "aw, cute." BUT THEN I WATCHED THE TRAILER. Wow these kids are here to unleash in a new world of culinary badassery on us adults.  Look out.
After a sneak peek last week, KBC season 7 officially premieres Monday. Duff Goldman and Valerie Bertinelli host.
_______
Lodge 49
Drama, AMC. Monday August 12, 10pm. Season 2.
I had a minor existential crisis watching this preview and I don't know why. We're going to let the press release handle explaining this one. "Looking for any semblance of the idyllic middle-class existence he knew before his father's death and the family business collapsing, a charming, eternally optimistic ex-surfer named Dud stumbles into his life's new path. He finds himself on the doorstep of a rundown fraternal lodge, where a "Luminous Knight" of the order, plumbing salesman Ernie, welcomes him with open arms."
_______
Our Boys
Drama, HBO, Monday August 12, 9pm. Miniseries.
Our Boys covers the investigation of Muhammad Abu Khdeir's murder, and shares a story based on true events leading up to the war in Gaza. Filmed in Israel.
_______
Straight Up Steve Austin
Talk/Reality, USA. Monday August 12, 11pm. New.
Steve says it best. "I get to talk to some awesome friends and guests, while raising some hell in the process." Here he is pounding beers, being very macho, and breaking it down for us.
________
Tuesday August 13
_______
Adam Ruins Everything
Reality, truTV. Tuesday August 13, 10pm.
Judging by this preview, Adam's whole "thing" is being annoying to people. Here's the trailer.
_______
Mysteries Decoded
Reality, CW. Tuesday August 13, 9pm. New.
This one is for my fellow fans of shows that investigate creepy stuff. We'll be watching.
_______
Supermarket Stakeout
Reality competition, Food Network. August 13, 10pm. New.
Haven't they thought of every possible reality show? Guess not. In this one, competitors are let loose in a supermarket to negotiate food out of customers hands, and then cook meals right there in the store. We're confused enough to watch.
Hosted by Iron Chef and Chopped judge Alex Guarnaschelli.
_______
Tiffany Haddish Presents: They Ready
Comedy special, Netflix. August 13. New.
From Netflix: "Tiffany Haddish spotlights six hand-picked, diverse comedians including Chaunté Wayans, April Macie, Tracey Ashley, Aida Rodriguez, Flame Monroe and Marlo Williams. Are you ready? Because they ready!"
________
Wednesday August 14
_______
Black Ink Crew: New York
Reality, VH1.  Wednesday August 14, 9pm. Season 8.
Skin art, a growing celebrity clientele, and tonnnnnnnnnnnns of drama. Give the preview a watch.

_______
Black Ink Crew: Compton
Reality, VH1.  Wednesday August 14, 10pm. New.
After watching BIC: NY, stick around for more as owner Caeser Emmanuel makes plans to bring his Black Ink Crew franchise to the West Coast.
_______
Danny's House
Reality, Viceland. Wednesday August 14, 10pm.
Are you at work? No? Ok then watch this trailer.
_______
David Makes Man
Drama OWN. Wednesday August 14, 10pm. New.
A 14-year-old prodigy faces the hard choice between the streets where he was raised or the higher education that may offer him an unknown way out. This will be a powerful one.
________
Friday August 16
_______
Ghost Brothers: Haunted Houseguests
Reality, Travel. Friday August 16, 9pm. New.
Who ya gonna call? Dalen Spratt, Juwan Mass and Marcus Harvey travel the country, staying for nights at a time at the homes of folks who have reached out saying they are experiencing something strange and other-worldly.  We will be watching with the night light on. 😱
_______
Love After Lockup
Reality, WE. Friday August 16, 9pm. Season 3.
Engaged couples meet for the first time when one gets out of jail. That's the setup here. What the heck?  We'll be watching.
________
Saturday August 17
_______
Gates of Paradise
Drama Lifetime. Saturday August 17, 8pm. Movie.
Another week of Jason Priestley content? Save us a seat on the sofa. Here's number four of five films for Lifetime's Saturday Night Thrillers "Casteel," movie series, based on the family of novels by V.C. Andrews.
_______
A Summer Romance
Drama, Hallmark. Saturday August 17, 9pm. Movie.
A woman wants to save her family's country ranch. A city slicker wants to turn it into a fancy resort. But if Paula Abdul and MC Skat Kat taught us anything, it's that opposites attract. Erin Krakow and Ryan Paevey take us on location in this teaser:
_______
Zombie Tidal Wave
Action/Comedy, Syfy. Saturday August 17, 9pm Movie.
You had us at, well, Zombie Tidal Wave. This is a movie from Ian Ziering and the director of the Sharknado films. Obviously.
________
Sunday August 18
_______
Aurora Teagarden Mysteries: A Very Foul Play
Drama, HMM. Sunday August 18, 9pm. Movie series.
Hallmark says "Aurora and friends are off to a resort for a true crime convention; while there, they take part in a mystery dinner theater, but art imitates life when a fellow actor gets killed." I mean, come on. That is classic mystery material right there.
Here's Marilu Henner talking about her role in the movie series.
_______
Ball in the Family
Reality, Facebook Watch. Sunday August 18, 9pm. Season 5.
This series documents the personal and professional lives of New Orleans Pelicans guard Lonzo Ball and the rest of the Ball family. And, according to this preview, it's the most entertaining thrill ride ever.
_______
Cola Wars
Documentary, History. Sunday August 18, 9pm. Special.
Coke. Pepsi. New Coke. The multibillion-dollar global soda industry. A look into the "cola wars" how the soft drink industry turned hard in the 70s and 80s. Honestly, I don't know much about the cola wars but Billy Joel said "rock and roller cola wars, I can't take it anymore" in We Didn't Start the Fire so I know it must be important.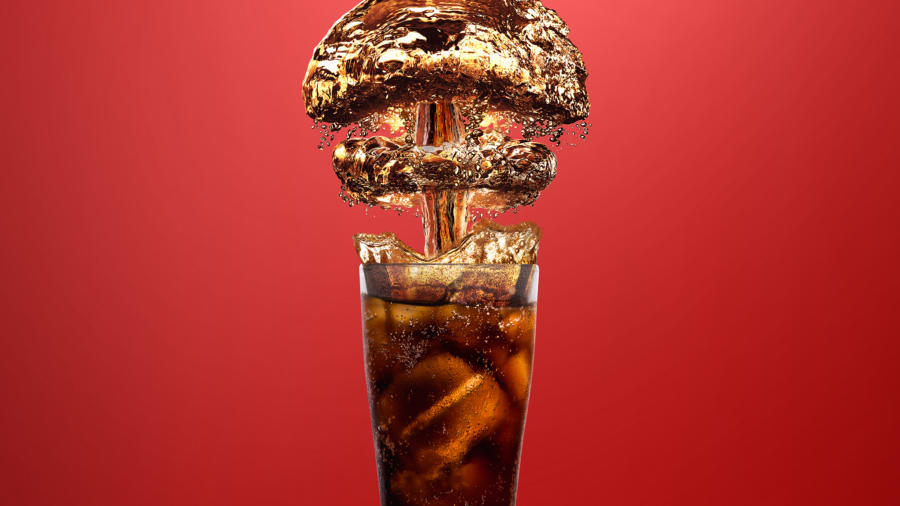 Photo credit: History Channel
_______
Downton Abbey Live!
Talk, PBS. Sunday August 18, 9pm. Special.
The most beloved moments, and some behind the scenes gossip. Carson please be as cool irl as on the show. Don't ruin Downton for me.
_______
I Am Patrick Swayze
Documentary, Paramount. Sunday August 18, 9pm. Movie.
Oh man. The first line of this trailer hit me directly where bury all my emotions. Remember how great Patrick Swayze (😢) was?
_______
Ted Bundy: Mind of a Monster
Reality, ID. Sunday August 18, 9pm, Special.
Why are we so into this Ted Bundy stuff? Seriously, are we ok? Investigation Discovery (ID) reports that its new series of specials, Mind of a Monster, explores this evolution of evil and the psyche of some of America's most iconic serial killers.
Here's a sneak peek.
________
That's it for what to watch this week on TV! Don't forget to tweet us every now and then.
________
© 2019 TiVo Platform Technologies. All rights reserved. TiVo, the TiVo logo, and the TiVo silhouette logo are trademarks or registered trademarks of TiVo Brands LLC. All other trademarks are the property of their respective owners.