This week, James Marsden, Whoopi Goldberg, Amber Heard, and Alexander Skarsgård throw down in a post-pandemic battle.  Shawn, Lewis, Billie, Harry, and all your favorites sing tunes for the holidays. 5 Music nights, 4 brand new docs,  3 true crimes, 2 ballet shows, and 1 awesome week of TV.
________
Monday, December 14
Tiny Pretty Things
Drama | Netflix | New
An elite ballet school, and all the drama that comes with it.
________
iHeartRadio Jingle Ball
Music | CW | 8pm | Special
Tunes and holiday covers by Doja Cat, Dua Lipa, Lewis Capaldi, Sam Smith, Shawn Mendes, The Weeknd, Billie Eilish, Lewis Capaldi (in a Santa suit), Harry Styles, and more… filmed from the homes of today's top artists.
________
Tuesday, December 15
30 for 30: The Infinite Race
Documentary/Sports |HBO | 8pm | Movie
A look at the runners of Mexico's most controversial foot race.
________
Song Exploder
Music | Netflix
Four new episodes feature Dua Lipa, The Killers, Nine Inch Nails, and Natalia Lafourcade.
________
Walking With Elephants
Documentary/Nature | Animal Planet | 8pm | Miniseries
Levison Wood follows a few hundred elephants on a 650 mile migration across Botswana.
________
Wednesday, December 16
The Art of Political Murder
Documentary | HBO | 9pm | Movie
The conspiracy behind Bishop Gerardi's death, which happened only 2 days after he shared his perspective of the Guatemalan military's link with the atrocities of the civil war within a country ravaged with decades of violence. Based a book by Francisco Goldman, and produced by George Clooney and Grant Heslov.
________
The Expanse
Sci-fi/Drama | Prime Video | Season 5
________
How to Ruin Christmas: The Wedding
Comedy/Drama | Netflix | New
Home for the holidays, Tumi ruins her sister's Christmas wedding before it even starts. She spends the next frantic 6 days trying to get things back on track.
________
The Ripper
Documentary | Netflix | Miniseries
In 1975 to 1980, 13 women were murdered at the hand of The Yorkshire Ripper.
________
Vir Das: Outside In – The Lockdown Special
Comedy | Netflix | Special
________
Thursday, December 17
Homeschool Musical: Class of 2020
Music | HBO Max | Special
With so many high school musicals cancelled across the country this year, this self-shot documentary style special gives a voice to the incredible musical talent of teens across America.
________
Sesame Street: Holiday at Hooper's
Family | HBO Max | Special
The Stand
Drama/Horror/Fantasy | CBS All Access | Miniseries
The post-pandemic world is in ruins, and a battle of Biblical proportions erupts. Starring James Marsden, Jovan Adepo, Whoopi Goldberg, Amber Heard, and Alexander Skarsgård.
________
Friday, December 18
A Creepshow Holiday Special
Horror | Shudder | Special
Anna Camp and Adam Pally star in an hour-long holiday episode.
The Grand Tour Presents: A Massive Hunt
Reality | Prime Video | Special
Ma Rainey's Black Bottom
Drama | Netflix | Movie
Viola Davis (starring as real-life blues singer Ma Rainey) and the late Chadwick Boseman (in what will stand as his final film) head the cast for an adaptation of August Wilson's play set in 1927 Chicago from director George C. Wolfe.
On Pointe
Reality | Disney+ | New
Small Axe: Education
Drama/Anthology | Prime Video | Movie
Steve McQueen's Amazon anthology series concludes with a coming-of-age story about a 12-year-old boy whose wrongful transfer to a "special needs" school tips parents off to systemic racial discrimination in their school system.
________
Saturday, December 19
Global Citizen Prize Awards
Special | NBC | 8pm
________
Sunday, December 20
Garth & Trisha Live!
Music | CBS | 8pm PT/ 8:30pm ET | Special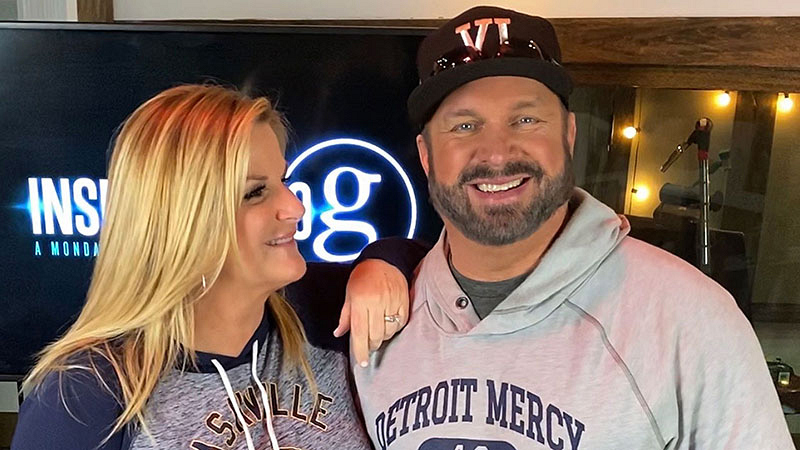 22nd Annual A Home for the Holidays
Special | CBS | 9pm PT/ 9:30pm ET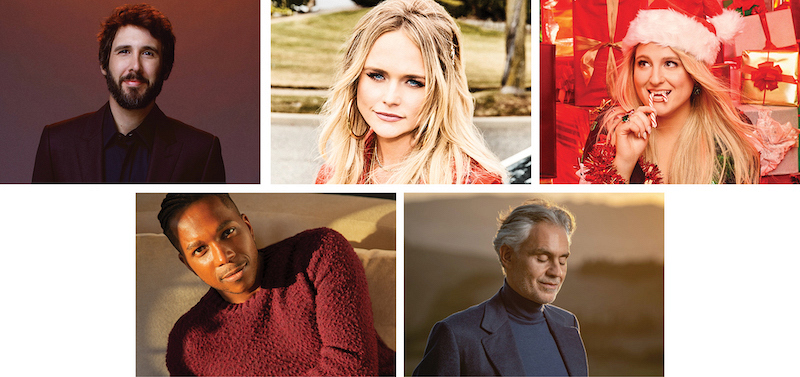 ________
Doomsday: The Missing Children
Reality | ID | 9pm | Special
________
Drama | Hallmark | 8pm | Movie
Check out this week's this week's holiday shows!
© Xperi. All rights reserved. TiVo, the TiVo logo, and the TiVo silhouette logo are trademarks or registered trademarks of TiVo Brands. All other trademarks are the property of their respective owners.