Here's what's happening on New Year's Eve 2021. Scroll to the end watch the live stream!
For the first time in 114 years, there will be no cheering crowd ringing in the new year in Times Square.
Organizers of the New Year's Eve celebration announced that this year's event, which usually draws in over a million people, will take place virtually to curb the spread of the coronavirus pandemic. With no public access to the New Year's Eve countdown to the ball drop in Times Square, the only way to get to the year's biggest party is by watching it on our screens.
"One thing that will never change is the ticking of time and the arrival of a New Year at midnight on Dec. 31," Times Square Media Alliance president Tim Tompkins said in a press release. "More than ever in these divided and fear-filled times, the world desperately needs to come together symbolically and virtually to celebrate the people and things we love and to look forward with a sense of renewal and new beginnings."
Here's where you can tune in and join the the 20-something million folks who will be watching the New Year's celebration at home.
---
Dick Clark's New Year's Rockin' Eve With Ryan Seacrest 2021
Live event/Variety| ABC | Special | 8pm
In his 16th year, Ryan Seacrest will host the 49th year of this ball drop celebration. He will be joined by co-hosts by Lucy Hale and Billy Porter, along with multi-platinum selling artist Ciara who will oversee the Los Angeles festivities. Rapper Big Freedia and singer PJ Morton will host in New Orleans.
Jennifer Lopez will be the headline performance (debuting her song "In the Morning"). Other musical guests include Post Malone, Jonas Bros., Paula Abdul, Megan Thee Stallion, and Dan + Shay. President-elect Joe Biden and incoming First Lady Jill Biden will also be there.
It airs on ABC at 8 p.m. ET; it can also be viewed on ABC Live on most devices.
There's only one place to be on #RockinEve, and that's ABC at 8/7c! We'll see you on New Year's Eve for another amazing celebration. pic.twitter.com/KJjoq6rpG5

— New Year's Rockin' Eve (@NYRE) December 23, 2020
---
NBC's New Year's Eve 2021
Live event/Variety| NBC | Special | 10pm
Carson Daly will be joined by co-host Chrissy Teigen this NYE, and SNL's Leslie Jones will be back as the roving reporter out in Times Square. Throughout the evening they will be throwing to Keith Urban in Nashville at the Jack Daniel's Music City Midnight: New Years Eve from Nashville's Bicentennial State Park.
NBC's New Year's Eve 2021 airs on NBC from 10 to 11 p.m. and 11:30 p.m. to 12:30 a.m. ET; it can also be viewed on the NBC app on most devices. Artist performances include Ne-Yo, Leslie Odom, Blake Shelton, Gwen Stefani, AJR, Busta Rhymes ft. Anderson Paak, Chloe x Halle, CNCO, Jason Derulo, Goo Goo Dolls, Kylie Minogue, Pentatonix, Bebe Rexha ft. Doja Cat, and Sting ft. Shirazee.
The show is shown live on NBC in 2 sections, the first from 10-11pm ET then the second at 11.30-12.30 ET.
---
New Year's Eve Toast & Roast 2021
Live event/Variety| Fox | Special | 8pm
Former Community costars, Masked Singer colleagues and co-hosts of The Darkest Timeline podcast, Ken Jeong and Joel McHale, will host Fox's first New Year's Eve Toast & Roast 2021. They'll be taking over for former NYE emcee Steve Harvey, who has presided over Fox's countdown since 2017.
The three-and-a-half hour broadcast will air live from Los Angeles from 8-10 pm ET, then continue from 11 pm-12:30 am ET . The New Year's Eve Toast & Roast will crown the best and worst moments of 2020, and it will recognize those that helped to make the world a better place.
Performances by the newest Masked Singer, LeAnn Rimes, Gloria Estefan, Ava Max, Gabby Barrett, Green Day, John Legend, and a special tribute to health care workers from Doctor Elvis! Expect celebrity appearances by Cheyenne Jackson, Jane Krakowski, Leslie Jordan, Mayim Bialik, Morris Chestnut, Randy Jackson, Tim Alle,n and Tom Payne, along with a sneak peek at FOX's all-new The Masked Dancer.
It can also be viewed on FOX Now on most devices.  You can watch the live stream online here: Fox live stream.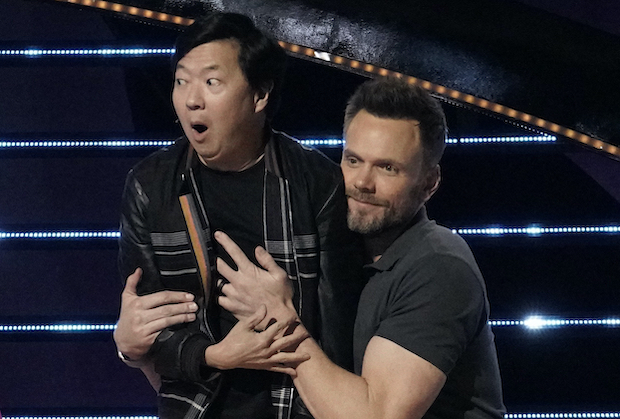 ---
New Year's Eve Live with Anderson Cooper and Andy Cohen
Live event/Variety| CNN | Special | 8pm
Anderson Cooper and Andy Cohen are back for the fourth consecutive year to count down to 2021, with performances and appearances by Christina Aguilera, 50 Cent, Shania Twain, Lenny Kravitz, Patti Labelle, and Keith Urban. It airs on CNN at 8 p.m. ET, and on CNNgo. They'll be joined from Nashville by Brooke Baldwin and Don Lemon.
With a little luck…2021 might not suck! Join @andersoncooper & @Andy to say ✌️2020 & 👋2021 this New Year's Eve on CNN. #CNNNYE 🥂 pic.twitter.com/Ls4z8jdGLe

— CNN Communications (@CNNPR) December 19, 2020
---
How to stream the 2021 New Year's Eve Times Square ball drop online for free:
Jamestown Properties, the owner of One Times Square where the ball has dropped since 1907, has built an app where Americans across the country can watch the celebration.
"We will miss everyone this year but we will bring our celebration to you," Countdown Entertainment president Jeff Straus, the co-producer of the live event, said. "Whether you want to turn off and turn away from the bad news of 2020, or turn to the new year with a sense of hope, renewal and resolution, you'll be able to join us virtually like never before as part of the Times Square 2021 celebration."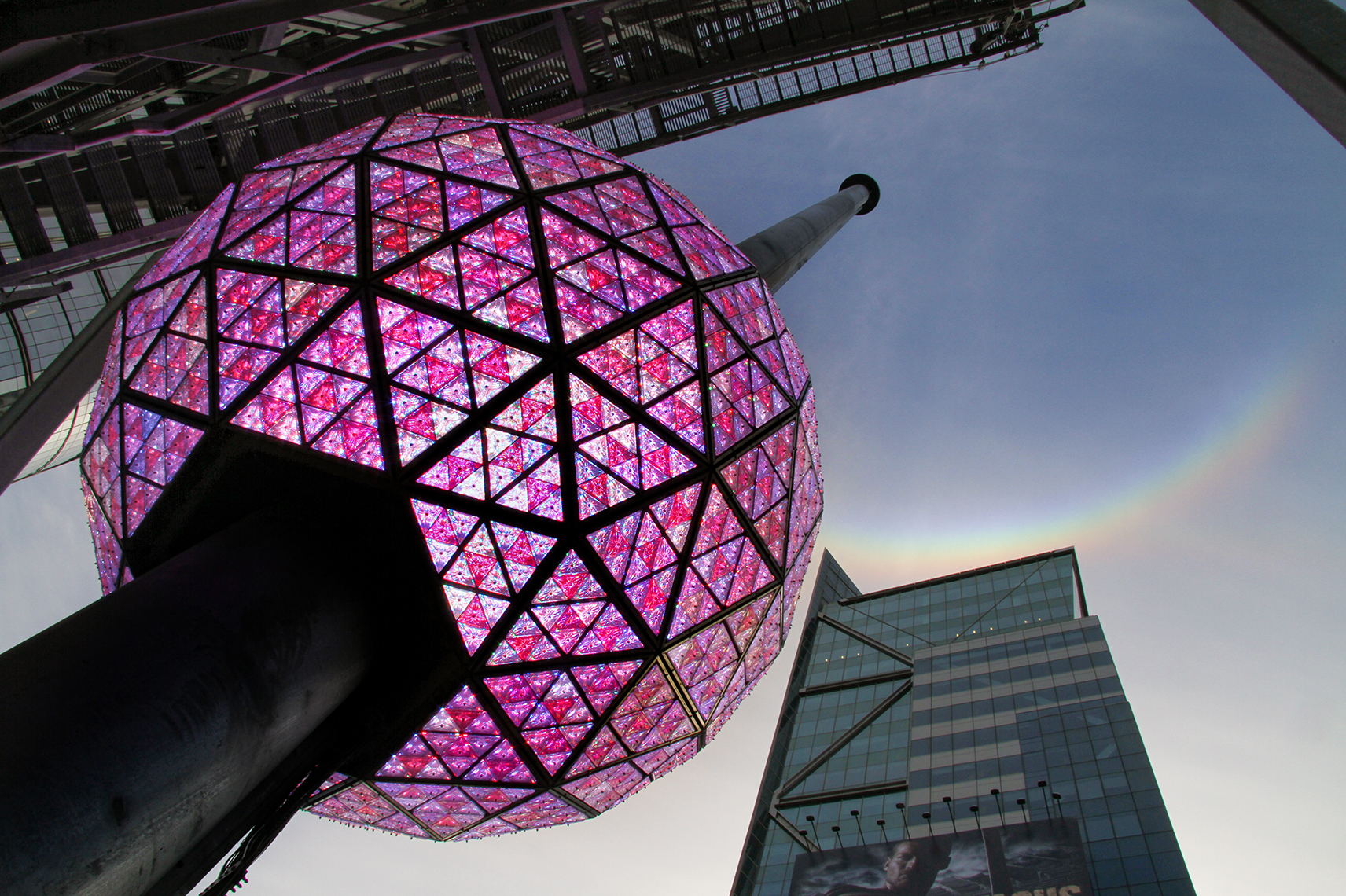 You can watch a commercial-free webcast of the 2021 Times Square NYE ball drop on Times Square's official website, TimesSquareNYC.org.
You can mobile stream the New Year's Eve ball drop at TimesSquareNYC.org, NewYearsEve.nyc, and TimesSquareBall.net.
You can also watch the event on social media at Facebook.com/TimesSquareNYC and Twitter.com/TimesSquareNYC.
Or, just watch it right here! Check out the live stream below starting on December 31st at 3:00pm PT, for commercial-free webcast coverage of the festivities leading up to the Ball Drop at midnight. You'll get a look  backstage, hear behind-the-scenes stories and see interviews with performers and other guest celebrities.
Now let's get ready to celebrate! Happy new year from TiVo.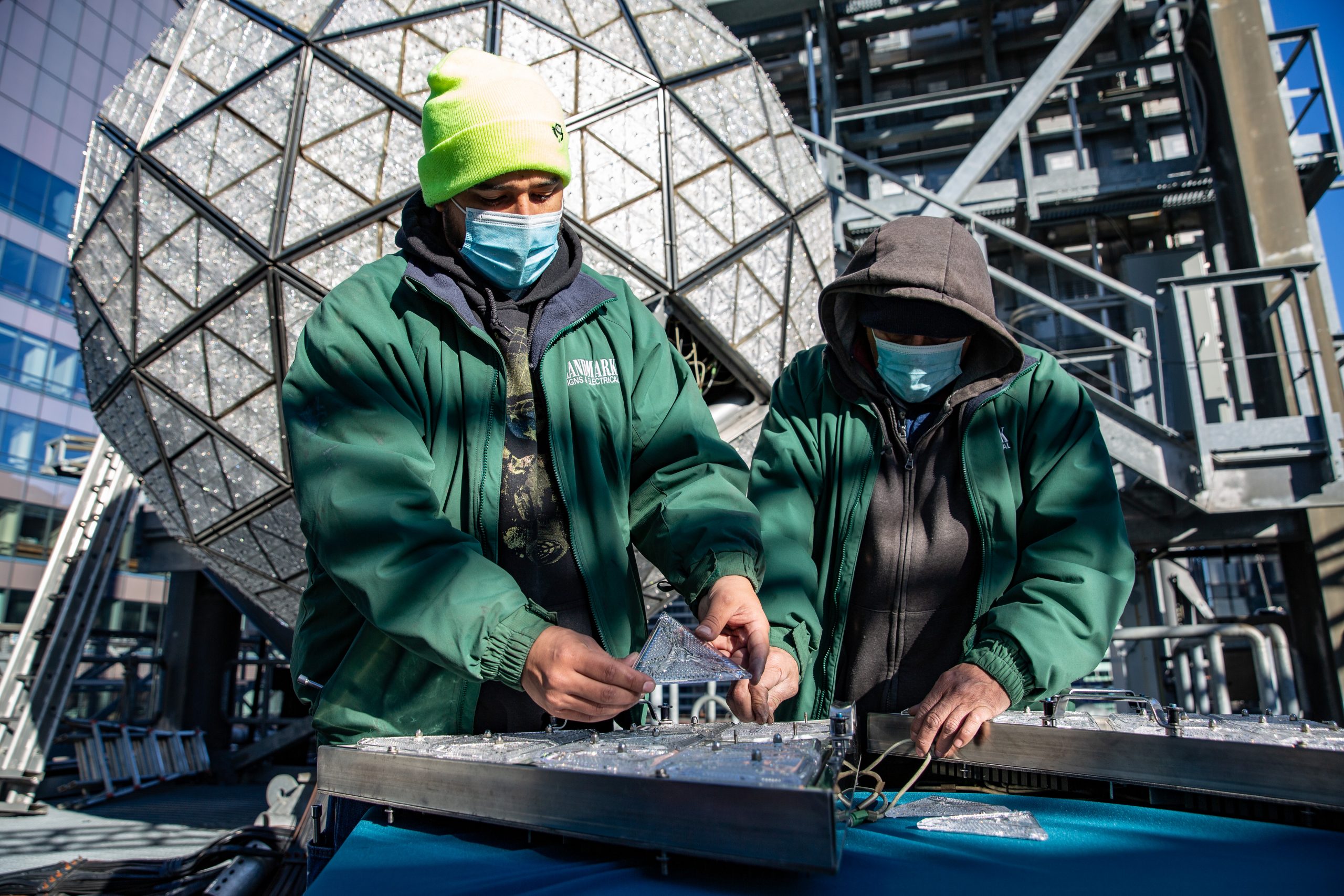 ---
© Xperi. All rights reserved. TiVo, the TiVo logo, and the TiVo silhouette logo are trademarks or registered trademarks of TiVo Brands. All other trademarks are the property of their respective owners.