Did you know there are more than 200 different streaming services on the market today? We've come a long way from Netflix and Hulu. With so many providers out there, it's easy to feel like you're drowning in content every time you sit down to watch TV. In fact, most of us are feeling that way—a recent survey found that 56% of Americans are overwhelmed by the number of streaming services to choose from.
Fear not. In an overwhelming sea of choices, there is now a way to quickly and easily find the shows you love. With a TiVo Stream 4K device, sifting through all your streaming content is a breeze—and that's just the beginning. Here are a few of the ways TiVo Stream 4K is revolutionizing how you watch TV:
---
1. TiVo Is App Agnostic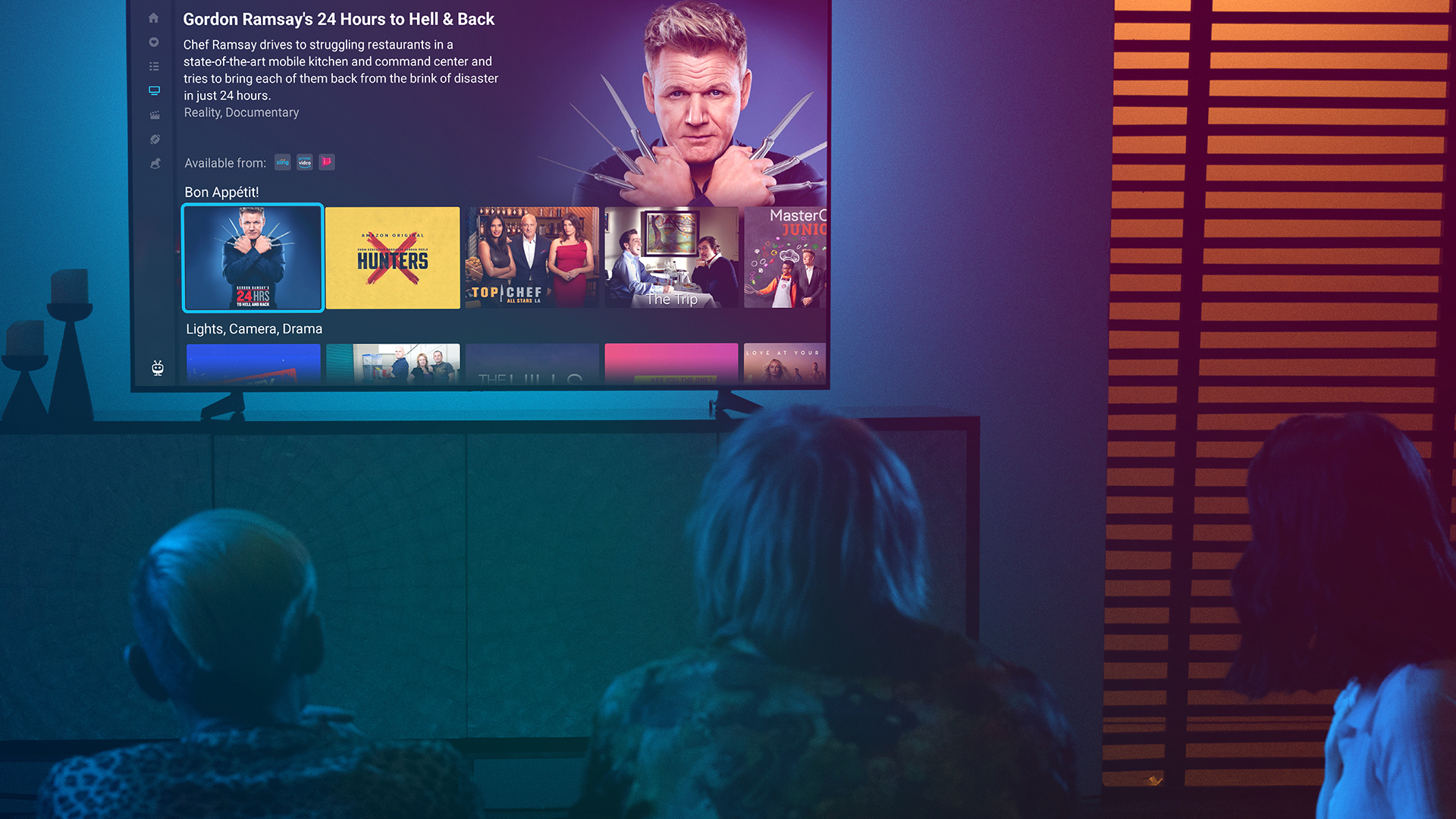 As streaming services battle it out for subscribers, TiVo is the peacemaker. Unlike most smart TVs and devices, TiVo is "app agnostic"—which means we don't prioritize one service over another. To find a show or movie, just speak into your remote (or type in what you want to watch), and TiVo Stream 4K instantly scours your apps and brings up the best results. You'll see all your available content in one place, so you can choose what you want to watch and where you want to watch it.
---
2. One Watchlist To Rule Them All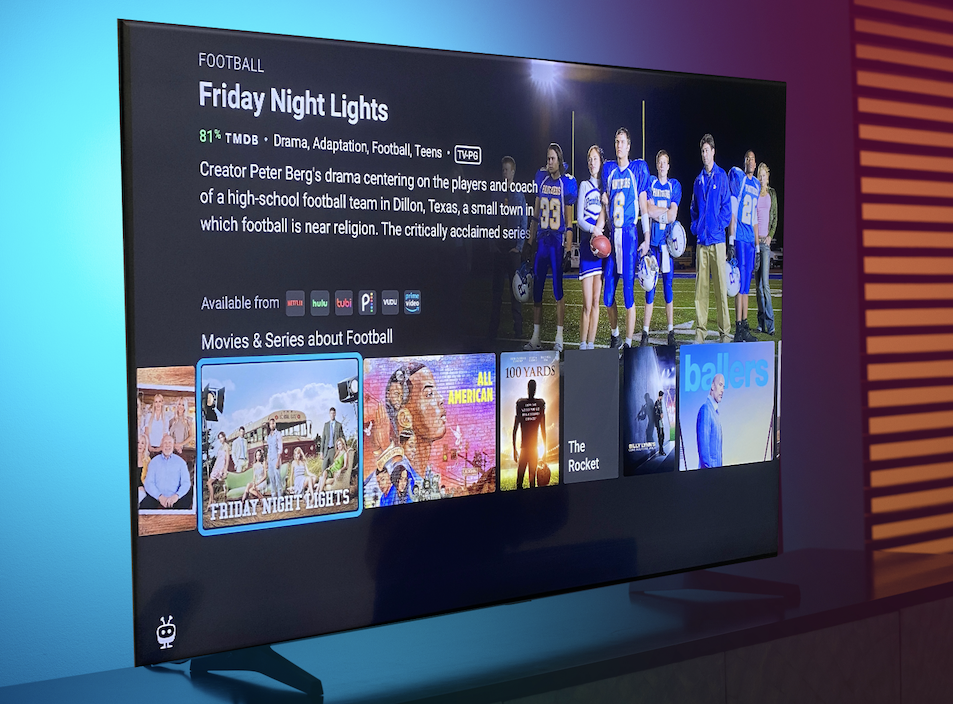 You just finished a series, and it's time to find something new to watch. Where do you start? For most people, finding a new show means opening a dozen apps and sifting through all their watchlists until they happen upon something that piques their interest. But it doesn't have to be so complicated. With TiVo Stream 4K, all your watchlists are available right on your home screen, so you can peruse your content with ease. We help you create one ultimate watchlist—because there are better ways to spend your time than scrolling through all your apps.
Are you a sports fan looking to take your watchlist to the next level? We show you how to turn your TiVo Stream 4K into a personalized football hub in our blog "5 Reasons Why TiVo is the Best Way to Watch Football."
---
3. Give Your Old TV a New Life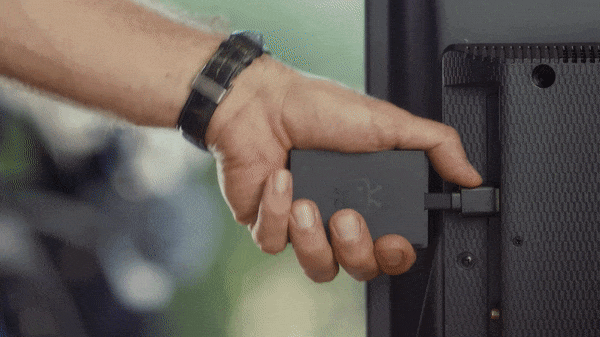 The average American buys a new TV every four to five years—spending anywhere from a few hundred to thousands of dollars, depending on the model. That's a hefty chunk of change to throw down on a semi-frequent basis. Fortunately, you don't have to replace your TV to access all the new apps and features that have appeared over the last half a decade. TiVo Stream 4K transforms your old, clunky television into the best 4K TV, with Dolby Vision HDR and Dolby Atmos sound. You also get access to the more than 5,000 apps in the Google Play store, built-in Chromecast, and more—all for only $39.99.
---
4. No More Family Feuds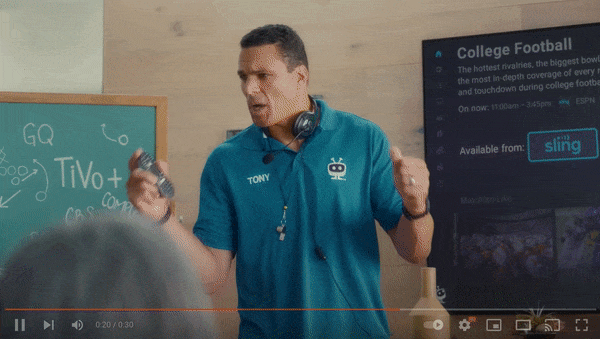 Do you spend more time arguing with your kids about what to watch than actually watching TV? TiVo Stream 4K makes it easier for families to find a show that everyone will love. On top of consolidating all your content into one easy-to-peruse watchlist, TiVo Stream 4K lets you search for family-friendly content and see results across all your apps. Plus, TiVo Stream 4K includes optional parental controls and Google Assistant, so your kids can talk into the remote to find their favorite shows, even if they can't read yet.
Want to spice up your next family movie night? Check out our Backyard Movie Night series, which combines kid-friendly classics available on TiVo with creative activities, like the Buzz Lightyear Rocket Launch, to keep your kiddos entertained.
---
5. Find Something New to Watch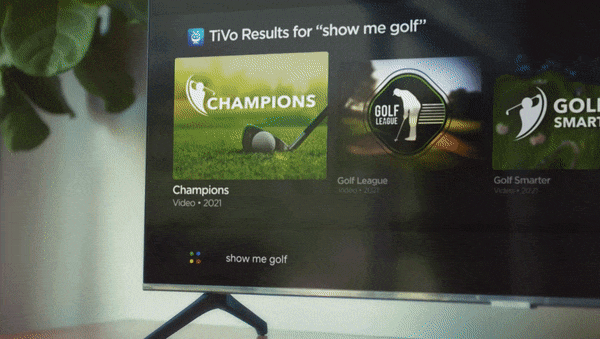 If all the reasons above weren't enough to convince you that TiVo Stream 4K is the best streaming device, we've got one more for you: premium channels. TiVo Stream 4K includes access to more than 160 TiVo+ channels, with exclusive kid-friendly shows and movies, Spanish language programming, classic films by decade, premium sports content, and more. TiVo+ has something for everyone—and it's only available on your TiVo Stream 4K.
---
Streaming Shouldn't Be Stressful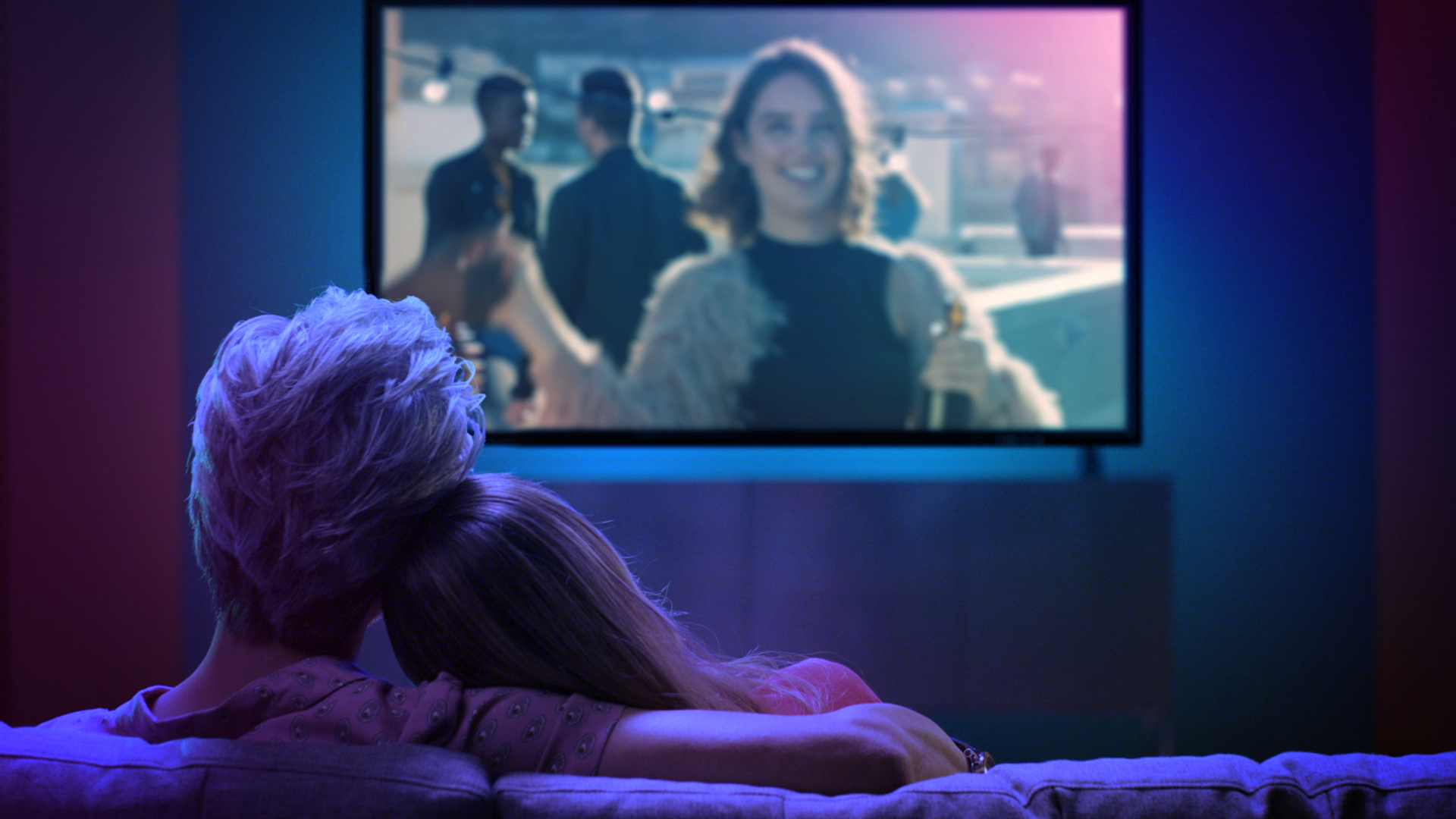 A whopping 67% of Americans say it's hard to decide what to watch because there are too many choices available. But at TiVo, we don't think the problem is too many choices—it's the need for user-friendly features that make it easy to find what you're looking for.
TiVo lets you take full advantage of all the awesome content out there without getting lost in the endless vortex of streaming subscriptions. Plus, the TiVo Stream 4K device makes your TV screen look and sound better than ever—which matters a lot, since you're about to spend a lot less time scrolling, and a lot more time enjoying your favorite shows.
The holidays are coming—and there's no better gift than saving your friends and family from the endless scroll.
---
©2021 Xperi. All Rights Reserved. TiVo, TiVo+, TiVo Stream 4K, the TiVo logo, and the TiVo silhouette logo are all trademarks or registered trademarks of TiVo Brands LLC. All other trademarks and content are the property of their respective owners.