The first week of December means holiday specials every night! (But don't worry, we've got you covered on non-Christmas content too.) Get your favorite fuzzy socks, your warmest blanket, chill out by the fire and enjoy these new movies, shows, specials and documentaries being released this week!
________
Monday, November 30
CMA Country Christmas
ABC | Special | 9pm
Tonight, join the Country Music Association bring in the holiday season with country's most festive night of the year! Enjoy back to back performances from your favorite artists Thomas Rhett, Tim McGraw, Kelsea Ballerini, Little Big Town, Lady A, Florida Georgia Line, and many more. Make your home a little bit cozier tonight with #CMAChristmas.
________
Tuesday, December 1
Catfish: The TV Show
Reality | MTV | 9pm
Get your reality TV fill with our favorite digital sleuth Nev Schulman! We can't get enough (and we know you can't either). Watch the premiere episode of season 8 with us.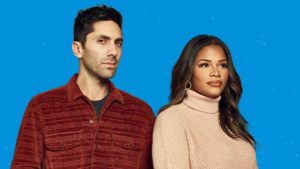 MTV.com
________
Our OWN Christmas
Special | OWN | 9pm
The Oprah Winfrey Network presents a start-studded, holiday music special hosted by DeVon Franklin and Meagan Good.
________
The Holiday Movies That Made Us: Season 1
Docuseries | Netflix | Family
Enjoy your favorite holiday movies in a whole new way! Learn more about how much love was put into your favorite movies with behind-the-scenes peeks and interviews from the creators themselves.
________
Wednesday, December 2
Christmas in Rockefeller Center
Holiday | NBC | 8pm EST
Enjoy the biggest tree lighting ceremony in the country, right from your very own home! The 88th Rockefeller Center Christmas Tree Lighting will be broadcasted live on NBC at 8pm EST.
Rockefeller Center
________
SEAL Team: Season 4 Premiere
Action | CBS | Series | 9pm
After a week-long delay, the season 4 premiere of SEAL Team is out this week for a dramatic, two-part premiere episode.
________
Baby God
Documentary | HBO | 9pm
HBO takes a look into the life and work of Dr. Quincy Fortier, a fertility specialist in Nevada who decieved countless women into conceiving his children.
________
Thursday, December 3
Bugs Bunny's 24-Carrot Holiday Special
Holiday Special | HBO Max | Family
Join Porky and Daffy, Granny and Tweety, and Bugs and Elmer on their holiday misadventures that the whole family will enjoy.
________
Heaven's Gate: The Cult of Cults
Docuseries | HBO Max
One of the most bizarre and intriguing cults from the 70s to the 90s gets retold from interviews with family and loved ones, as well as never before seen footage. Watch the out-of-this-world series about the cult that shocked the nation.
________
My Gift: A Christmas Special From Carrie Underwood
Holiday Special | HBO Max | Music
American Idol winner, 7-time Grammy recipient and country music legend Carrie Underwood released her first every Christmas album…just when we all needed a little extra joy. Watch her perform  her new album My Gift on HBO Max, featuring songs like "Little Drummer Boy" with Underwood's son, as well as "Hallelujah" with John Legend.
________
Anything For Jackson
Horror | Shudder | Shudder Original
Let's bring back some of the wintertime scaries, brought to you by our friends over at Shudder!
________
Friday, December 4
Dear Santa
Family/Holiday | IFC Films | Documentary
Watch how the United States Postal Service keeps the Christmas spirit alive with "Operation Santa." This heartwarming documentary travels across the country from large cities to small towns spreading the holiday joy as children receive letters from the North Pole.
________
Disney Holiday Magic Quest Special
Reality | Disney Channel
Watch the cast from Zombies 2 race in this high-stakes competition to see who can save the holiday magic from Disney villains at Walt Disney World after dark!
________
The Great British Baking Show: Holidays Season 3
Reality | Netflix | Holidays
The place we all want to be this holiday season: the Tent in Berkshire! Get some inspiration for holiday treats, sip on some tea with the contestants, and hope for a Hollywood handshake in this season premiere.
________
Sound of Metal
Drama | Amazon Prime Video | Movie
The drummer of a metal band begins to go deaf. What happens next? Take a look as the rockstar life of Riz Ahmed changes forever as he must reexamine what's important to him.
________
Hardy Boys
Series | Hulu | Action | Hulu Original
Watch as Frank and Joe Hardy seek to uncover the sinister secrets of their new hometown. But what they find is much bigger—and much darker—than what they set out for.
________
Selena: The Series
Docuseries | Netflix 
Explore the life of the Queen of Tejano music, Selena Quintanilla, from humble beginnings in Texas, her rise to fame, and her untimely death…just before the peak of her career.
________
Saturday, December 5
Christmas in Evergreen: Bells are Ringing
Drama | Hallmark | 8pm
Evergreen is the home of Christmas spirit, but what happens when one humbug tries to ruin it all?
________
Kid of the Year
Special | CBS | 8pm
Trevor Noah hosts the first ever Kid of the Year special, where TIME for Kids and Nickelodeon announce the very best of the generation to inspire hope as we round out 2020. Stars including Billie Eilish, Chris Hemsworth, Angelina Jolie, and more come together to highlight the future possibilities of 2021 and the kids who will lead the way.
________
Sunday, December 6
90 Day Fiancé: Season 8 Premiere
Series | TLC | 8pm
Oh man… We are BACK! Follow along with the love and heartbreak of new couples as they navigate a 90-day engagement.
________
Christmas She Wrote
Holiday | Hallmark | Movie | 8pm
________
Euphoria Special: Trouble Don't Last Always
Drama | HBO | Series
The ever-anticipated Euphoria series releases the first of two specials on December 6, 2020. Though not the season 2 premiere, we will get to see Rue celebrate the holidays with us in her own, very special way.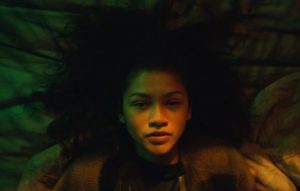 HBO
________
Shameless
Comedy | Showtime | 9pm
The final season of the world's most dysfunctional family begins this week, and you can bet your bottom dollar they'll go out in a bang. Watch as the series wraps up and the Gallagher family goes their own way (not without hitting a few bumps in the road, I'm sure).
________
© Xperi. All rights reserved. TiVo, the TiVo logo, and the TiVo silhouette logo are trademarks or registered trademarks of TiVo Brands. All other trademarks are the property of their respective owners.