Thanksgiving weekend, HBO Max brings us new shows starring Kaley Cuoco and Melissa McCarthy, along with a special holiday Craftopia and a new *holidating* show called 12 Dates of Christmas.
The 2020 Soul Train Awards air, ABC brings us a Disney musical evening, Netflix gives us a new look at the Nutcracker ballet, and there are sooooo many new Christmas shows hitting the airwaves. Let's take a look below!
By the way, you can get a 30-day free trial of HBO Max ($14.99 value) plus $30 off any new subscription to Sling. Check out the full offer here. Ends 12/3. Terms and conditions apply to each offer.
________
Thursday, November 26
The Flight Attendant
Drama/Comedy | HBO Max | New
A flight attendant awakens in a hotel room next to a dead body and no memory of what happened.  Starring Kaley Cuoco, Zosia Mamet, Michiel Huisman, Rosie Perez, and T.R. Knight. From the co-creator of "You."
________
Mosul
Foreign/Drama/Action | Netflix
Police officers in Mosul, Iraq attempt to repel an ISIS invasion.
________
Superintelligence
Action/Comedy | HBO Max | Movie
Melissa McCarthy is the only person able to prevent artificial intelligence from taking over. Do you recognize the voice of the actor who plays the AI being?
________
12 Dates of Christmas
Reality | HBO Max | New
A holidating show you won't want to miss. Buy the top-rated Android TV-powered TiVo Stream 4K now and get a 30-day free trial of HBO Max ($14.99 value) plus $30 off any new subscription to Sling. Offer ends 12/3. Terms and conditions apply to each offer.
________
Craftopia: Craft the Halls, and Craftopia: Merry Craftmas!
Reality competition | HBO Max
A kids' competition series where "craftestants" compete towards the "Craft Master Challenge."
Hosted and executive produced by YouTube crafter LaurDIY.
________
Texas 6
Reality/Sports | CBS All Access | Miniseries
________
Five Star Christmas
Drama | Hallmark | Movie | 8pm
A travel reviewer shows up unexpectedly at the family's B&B, so everyone pretends to be guests in hopes of a good review. Will a budding romance between the reviewer and a family member spoil the family's secret?
Starring Bethany Joy Lenz and Victor Webster.
________
The Wonderful World of Disney: Magical Holiday Celebration
Special | ABC | 9pm
A two-hour prime-time special from Cinderella Castle in Florida and Sleeping Beauty Castle in California, featuring celebrity musical performances and Disney holiday entertainment.
Hosted by artist Matthew Morrison, singer-songwriter and TV host Emma Bunton, and TV host Jesse Palmer.
Check out what the artists had to share about the special:
________
Friday, November 27
Black Beauty
Drama/Adventure/Family | Disney+ | Movie
Disney' adaptation of Anna Sewell's classic novel, set in present day.  Starring Kate Winslet and Mackenzie Foy.
________
Biggest Little Christmas Showdown
Reality competition | HGTV | 9pm
A four-part series where America's best miniaturists face-off to create the merriest mini Christmas houses.
Tony Award®-winning actor James Monroe Iglehart (Aladdin, Hamilton) hosts. Judges are designer Genevieve Gorder and miniatures experts June Clinkscales and Dave Asling.
________
The Movie Show
Comedy | Syfy | 11:35p | New
Puppets review classic sci-fi films.
________
Christmas by Starlight
Drama | Hallmark | 8pm
Hallmark explains, "A lawyer makes a deal with the heir to a development firm to spare her family's restaurant from demolition. However, she must spend the week posing as the legal counsel his father is demanding he hire in the wake of some costly mistakes."
Here are stars Paul Campbell and Kimberley Sustad test their Christmas knowledge in a round of "Peppermint Pop Quiz."
Starring Kimberley Sustad and Paul Campbell.
________
Dance Dreams: Hot Chocolate Nutcracker
Documentary | Netflix
A look behind the scenes as legend Debbie Allen and her students prepare for their annual cutting-edge rendition of The Nutcracker ballet.
________
Small Axe: Lovers Rock
Drama/Anthology | Prime Video | Movie
Steve McQueen's second film in his anthology series, set in the 1980s at a London house party.
________
Dear Christmas
Drama | Lifetime | 8pm
Natalie Morgan, the host of the popular "Holiday Love" podcast, is an expert on romance, except when it comes to her own.
Starring Melissa Joan Hart, Jason Priestley, Robin Givens, Ed Begley Jr., Faith Prince and Nicky Whelan. Cameos by Jamie and Doug Hehner, Hilarie Burton and Antwon Tanner.
________
A Go! Go! Cory Carson Christmas
Animation/Family | Netflix | Special
When a familiar-looking stranger crashes in without a memory, Cory helps him remember the magic of Christmas to save the holiday for everyone.
________
Jeff Dunham's Completely Unrehearsed Last-Minute Pandemic Holiday Special
Comedy special | Comedy Central | Special | 8pm
Taped in front of a socially distanced audience in Malibu, Dunham says of the show, "Not a single joke told by any of the characters, except Peanut, has been tried on anyone, not even my wife. But for Peanut's closer, I wanted to show off the classic bit that launched my career on TV in the early '90s. It's a family favorite."
________
Over Christmas
Foreign/Comedy/Drama | Netflix
Down-and-out musician Bastian battles the blues as he returns home for Christmas and encounters a series of not-so-cheery surprises.
Starring Luke Mockridge, Seyneb Saleh, and Cristina do Rego.
________
Sugar Rush Christmas
Reality competition | Netflix
Everything you love about "Sugar Rush," but with a holiday feel.
________
Saturday, November 28
Christmas Waltz
Drama | Hallmark | 8pm
Starring Lacey Chabert, Will Kemp and JT Church.
________
Merry Liddle Christmas Wedding
Drama | Lifetime | Movie | 8pm
Jacquie and Tyler 's destination Christmas wedding plans go awry when her rambunctious family intervenes, causing her wedding planner to quit in protest.
Starring Kelly Rowland, Thomas Cadrot, Debbi Morgan, Bresha Webb, Latonya Williams, Jaime M. Callica, Nathan Witte and Chris Shields.
________
USS Christmas
Drama | HMM | 9pm
A newspaper reporter meets a handsome naval officer during a Christmastime cruise, and they uncover a mystery in the ship's archive room.
Starring Jen Lilley, Trevor Donovan and Barbara Niven.
________
Sunday, November 29
2020 Soul Train Awards
Special | BET | 8pm
Here's a look at the Best R&B/Soul Female Nominees for the 2020 Soul Train Awards and why they all are worthy of the trophy this year. #BETBuzz #SoulTrainAwards

Posted by Soul Train on Thursday, November 19, 2020
________
Empires of New York
Documentary | CNBC | Miniseries | 8pm
________
If I Only Had Christmas
Drama | Hallmark | Movie | 8pm
A cheerful publicist and a curmudgeon business owner help a charity in need over Christmas.
Starring Candace Cameron Bure and Warren Christie.
________
Wonderoos: Holiday Holiday!
Animation/Family | Netflix | Special
Poppy and Sully throw a holiday party, and the Wonderoos learn about all the different holidays and ways to celebrate.
________
My Psychedelic Love Story
Documentary | Showtime | Movie | 9pm
An Errol Morris documentary on Timothy Leary, specifically on a 1974 conspiracy where Leary became a narc.
________
Those are the hottest new and returning shows on TV and streaming over Thanksgiving weekend – check back next week!
And remember, buy the top-rated Android TV-powered TiVo Stream 4K now and get a 30-day free trial of HBO Max ($14.99 value) plus $30 off any new subscription to Sling. Offer ends 12/3. Terms and conditions apply to each offer.
________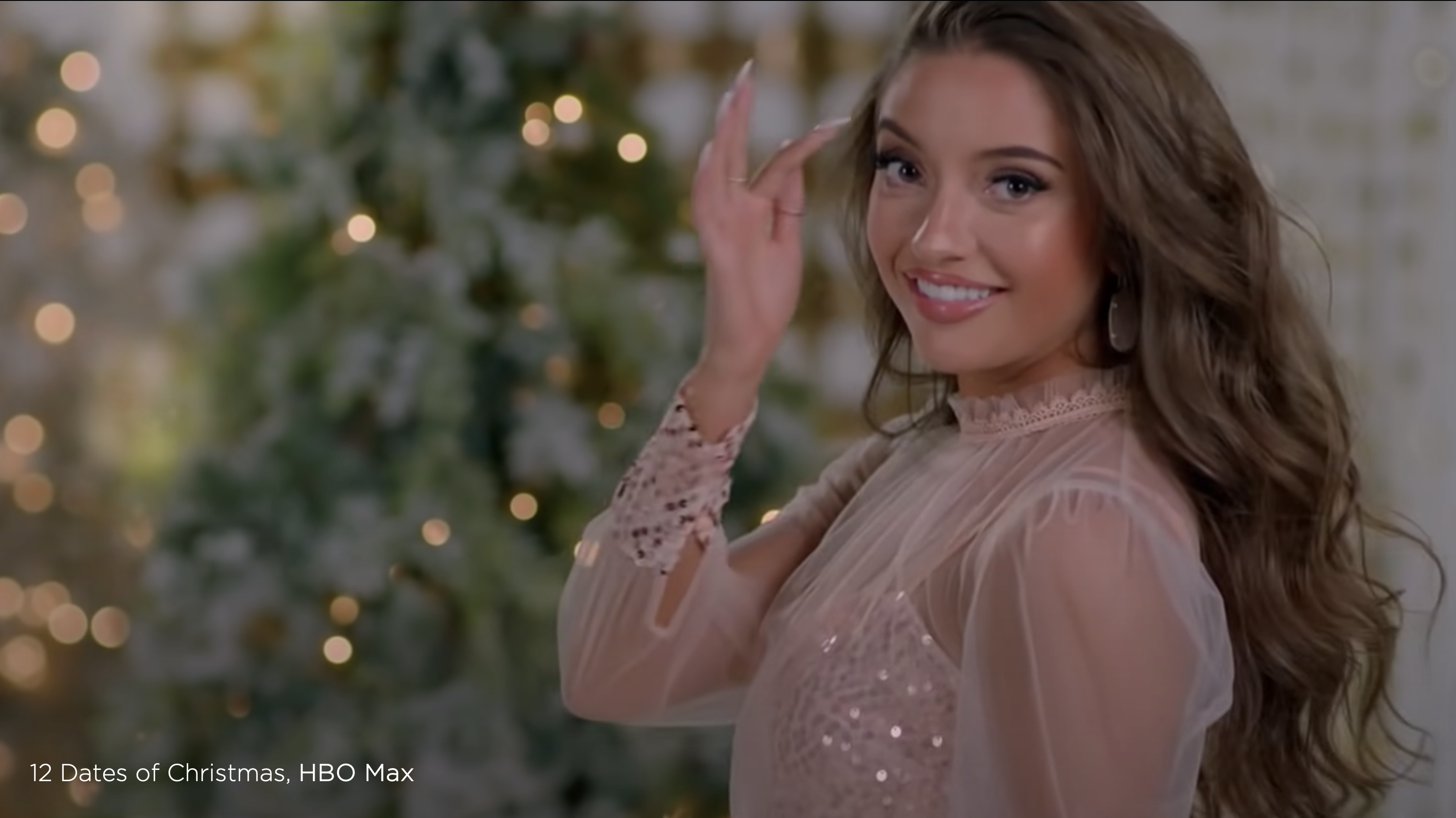 ________
© Xperi. All rights reserved. TiVo, the TiVo logo, and the TiVo silhouette logo are trademarks or registered trademarks of TiVo Brands. All other trademarks are the property of their respective owners.