There's no place like the home screen for the holidays. TiVo's home screen features collections of all the movies folks are watching this TiVo time of year!
So slip on those holiday jammies, break out the sugar cookies, and curl up with the people—and movies—you love. Here's what folks are watching as they stream in the holidays, organized by genre!
---
Christmas for Kids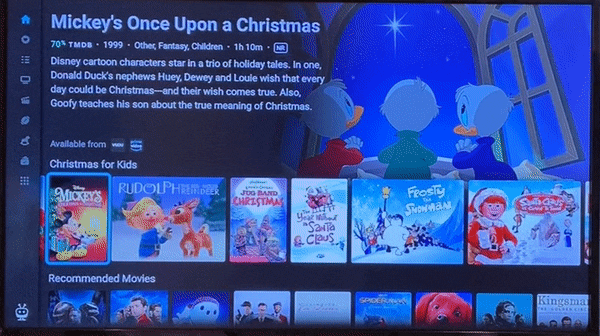 With everything from "A Charlie Brown Christmas" to "Arthur Christmas," this carousel features favorite Christmas movies and TV shows for kids, and kids at heart.
---
Christmas by Association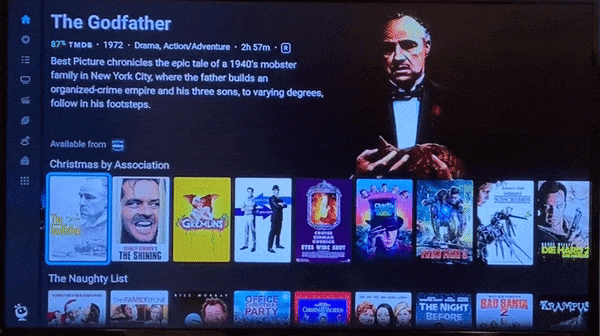 Chances are you have strong feelings about whether "Die Hard" is a Christmas movie. Here is a list of movies set at Christmastime that aren't necessarily considered Christmas movies, like "Gremlins," "Batman Returns," and more.
---
Christmas Cooking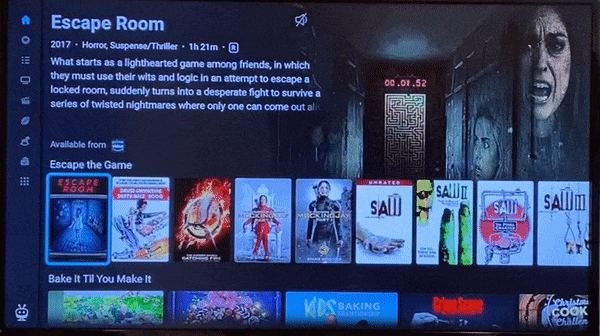 Get inspired by cooking shows with a holiday theme.
---
Christmas Carols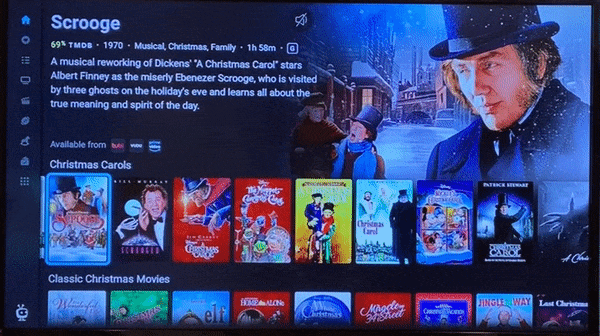 From Patrick Stewart to the Muppets… All of the versions of the classic Christmas Carol story.
---
Romance for the Holidays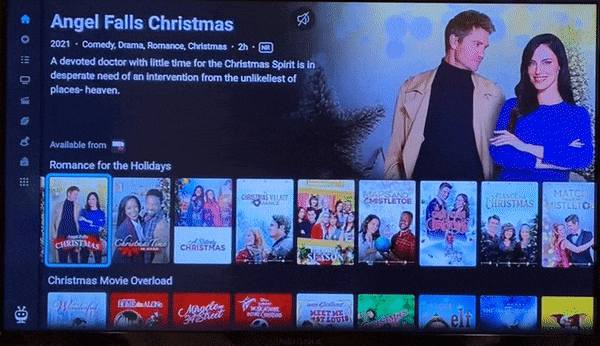 Every. Single. Hallmark. Movie. Ever.
---
Santa Central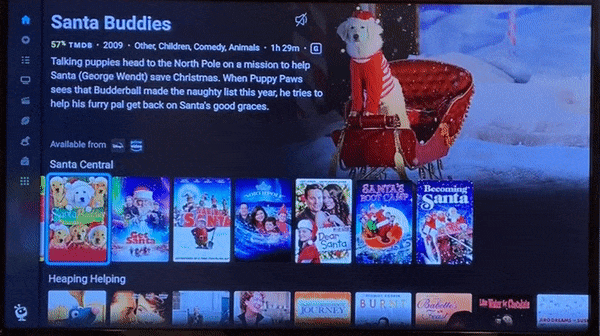 Christmas movies focused on the man in red, like "The Santa Claus" and "The Polar Express."
---
The Naughty List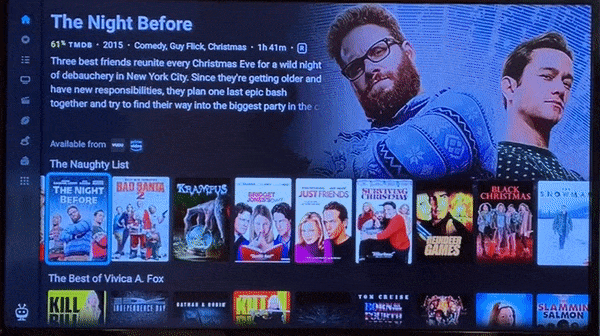 "A Bad Moms Christmas," "Bad Santa," and other…bad… holiday movies.
---
Christmas Creepers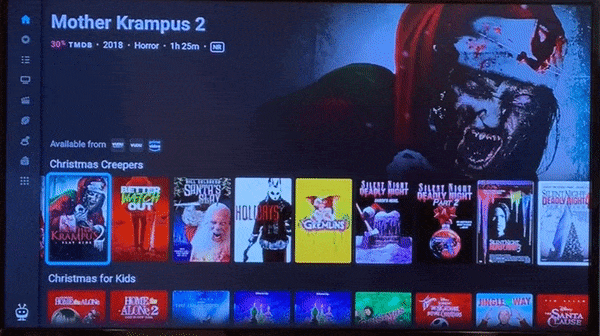 Here's where you can find all the holiday horror movies like "Krampus", "Red Christmas" and "Black Christmas."
---
New Holiday Movies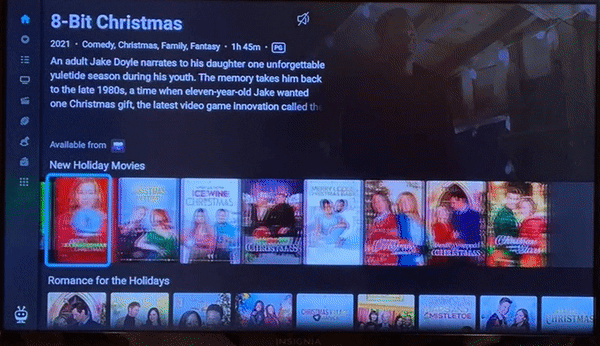 Catch up on all the holiday movies that have been released in the last 24 months, here.
---
Christmas Movie Overload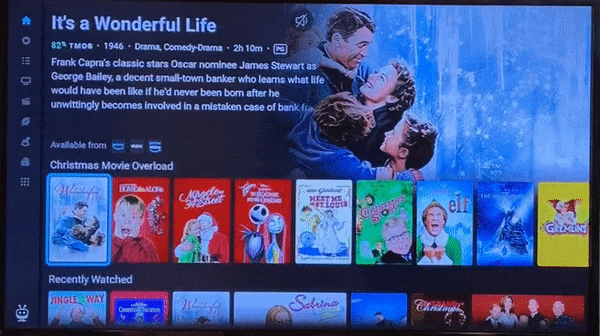 Every Christmas movie ever sorted for you using our personalization engine so the ones you love show up first!
---
Get in the Holiday Spirit With TiVo
Whether you're in the holiday spirit or just looking for something bingeworthy to get you through the winter, there's free TV on TiVo to suit your mood. With so much content to choose from, you'll never run out of shows to watch—which is why we call this season the "TiVo time of year."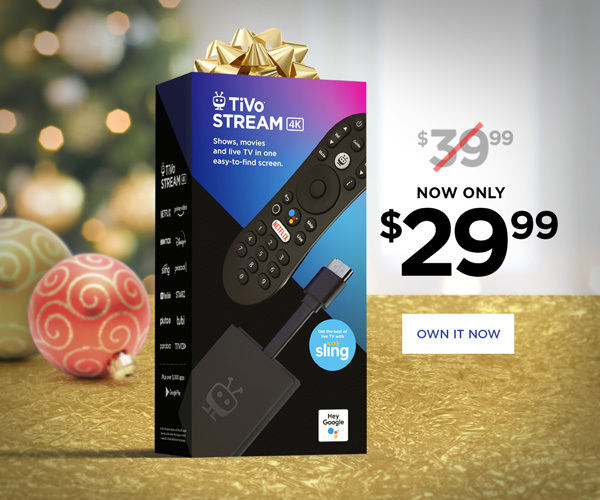 Share the love with everyone on your list this holiday season with a TiVo Stream 4K. TiVo Stream 4K makes it easy to find shows right from your home screen—plus, your loved ones can get the full 4K experience for only $29.99 until December 28, 2021. To learn more, go to https://www.tivo.com/products/stream-4k.
---
©2021 Xperi. All Rights Reserved. TiVo, TiVo+, TiVo Stream 4K, the TiVo logo, and the TiVo silhouette logo are all trademarks or registered trademarks of TiVo Brands LLC. All other trademarks and content are the property of their respective owners.