There's nothing better than watching football. Getting together with friends, grabbing a cold one, and cheering on your favorite team is the best thing ever. But you know what's not the best thing ever? Trying to find the game. Is it on ESPN? CBS? Fox? Scrolling frantically for the correct channel as kickoff approaches is the single most frustrating experience in the history of the universe. Okay, maybe that's an exaggeration. But it's still pretty frustrating. Fortunately, TiVo Stream 4K has solved this problem—and many more. In fact, it's no exaggeration to say that TiVo has revolutionized the way you watch football. Here are five reasons why:
1. Find all your favorite games and shows on one easy screen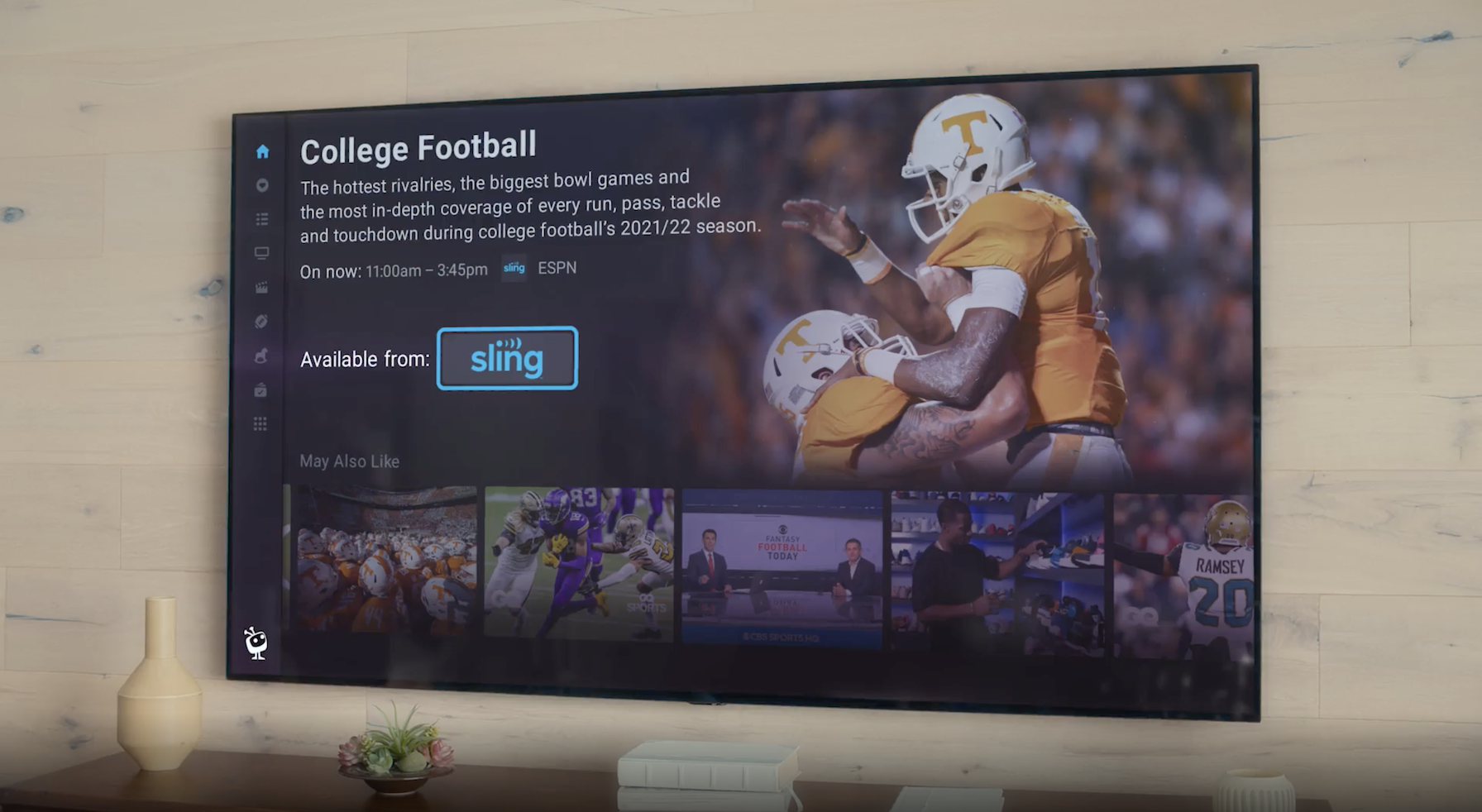 Say goodbye to the days of flipping through channels and hunting through streaming apps—all with different logins. TiVo Stream 4K lets you customize your home screen to create your own personal game day hub. With access to live channels from Sling, Pluto, Xumo, and more, you'll have all your favorite games and shows at your fingertips. And customizing is easy. You can go to "My Shows" on your home screen and add any games or shows you want to watch. Or check out the "Sports" screen, which automatically filters all games and sports shows into one section. Or—if you're an old-school traditionalist—just head to the "Guide," which shows all the live games currently airing. Finding the game's so easy, you'll have plenty of time to add a special eighth layer to your seven-layer dip.
2. 4K quality, Dolby audio—without breaking the bank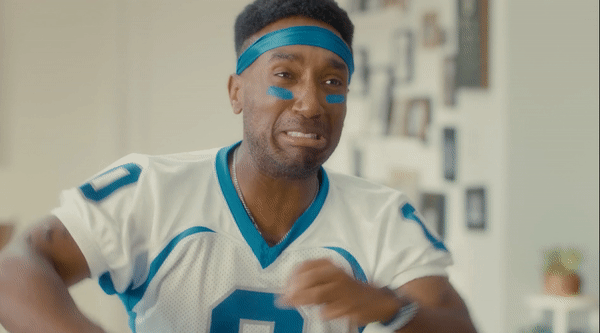 Are you ready to unleash super-crisp 4K video and immersive Dolby Atmos sound? Are you ready to hear a badass word like "unleash" used to describe picture and sound quality? With TiVo Stream 4K, you'll see every blade of grass on the field. Could that be a mischievous leprechaun hiding between two of those blades? Only you will be able to tell. And when the crowd cheers, you'll feel like you're right there, screaming at that overpaid wide receiver for dropping an easy touchdown. And with a one-time price of $39.99 and zero subscription fees (and on sale for even less September 1-15), TiVo is not only powerful but inexpensive. Time to upgrade your viewing experience without buying an expensive new TV.
3. Lots of free add-on sports fan channels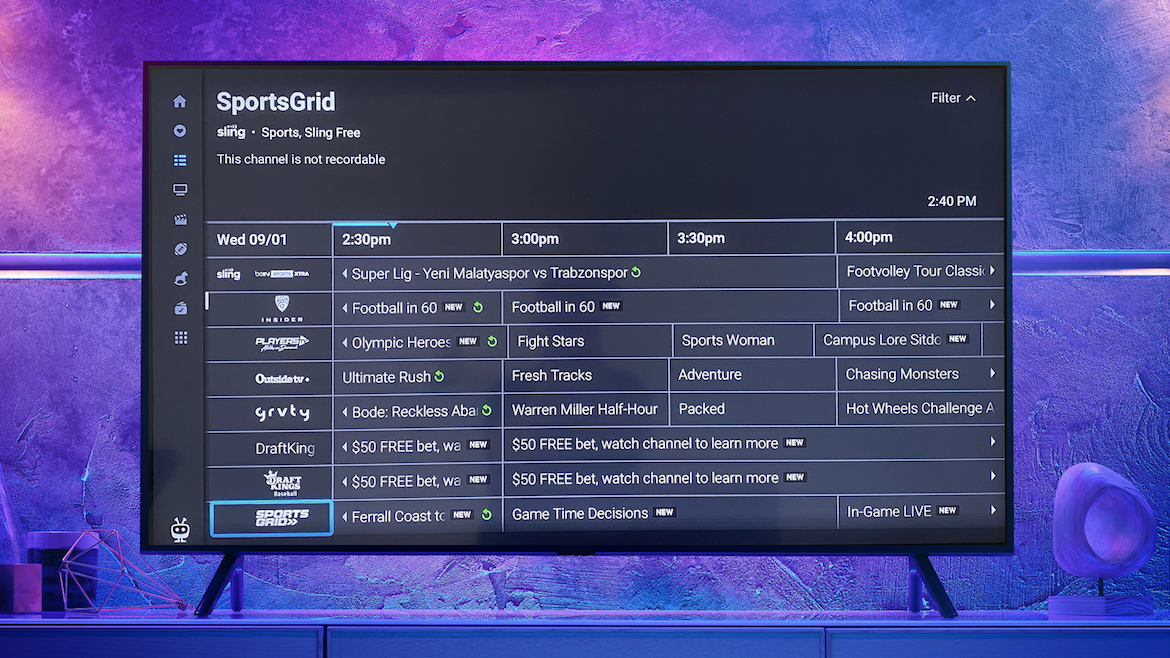 For true football fans, just watching a game is not enough. But don't worry, we've got you covered. With TiVo Stream 4K, you're going to get nonstop football action on a bunch of additional channels. Because TiVo+ has a whole collection of 160+ channels that are—wait for it—free. Check out CBS Sports HQ for around-the-clock coverage with an emphasis on fantasy football insights, or GQ Sports, which is gearing up for all-things football with exclusive interviews from this season's players. There are even spin-off shows like Complex Closets, which finally answer the age-old question: "Does former NFL star Victor Cruz have an insanely massive sneaker collection?" (Spoiler alert: Yep.)
4. Sports movies, 24/7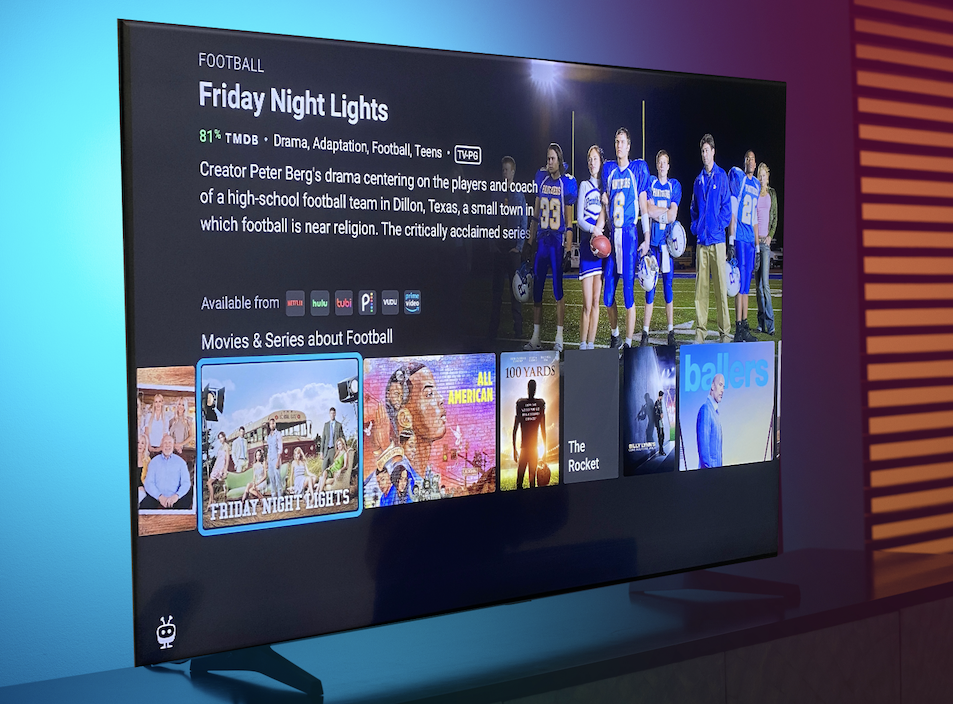 What better way to show the world you have interests beyond watching football games than by watching movies about football? And voice search makes it easy. Just grab your trusty TiVo Stream 4K remote and say, "Show me football movies." Boom. Football movies from all your apps will magically appear. We're talking Friday Night Lights on Hulu, Remember the Titans on Amazon Prime, and The Blind Side on Google Play. And starting September 4, every Saturday at 7:00 ET our friends at Pluto TV Sports are celebrating the NFL season by running a sports movie marathon, featuring classics like Rudy. Why are the endings to football movies so emotional? I'm not crying—you're crying!
5. Football content from people who love football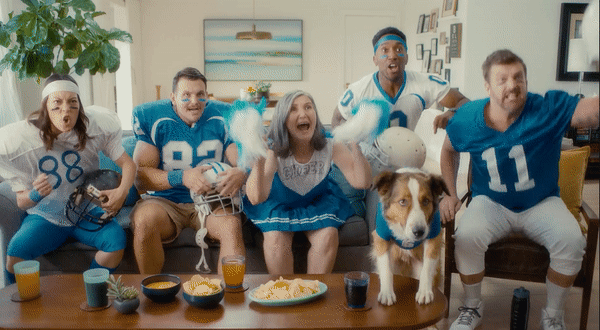 By now, you know everyone at TiVo loves football as much as you do. That's why we've taken the time to carefully select special football programming, just for football fans—programming you're not going to find anywhere else. And as the college season starts up, we've turned our love of football into a special partnership with the Georgia Tech Yellow Jackets. Now that college players are finally able to get sponsorships with brands for the first time in history, TiVo has offered a deal to every player on the full team, from rookie to star quarterback. We're also upgrading the team's media room, tricked out with all-things TiVo so they can access all the technology we just talked about. Learn more about TiVo's full-team NIL deal.
Scoring the Extra Point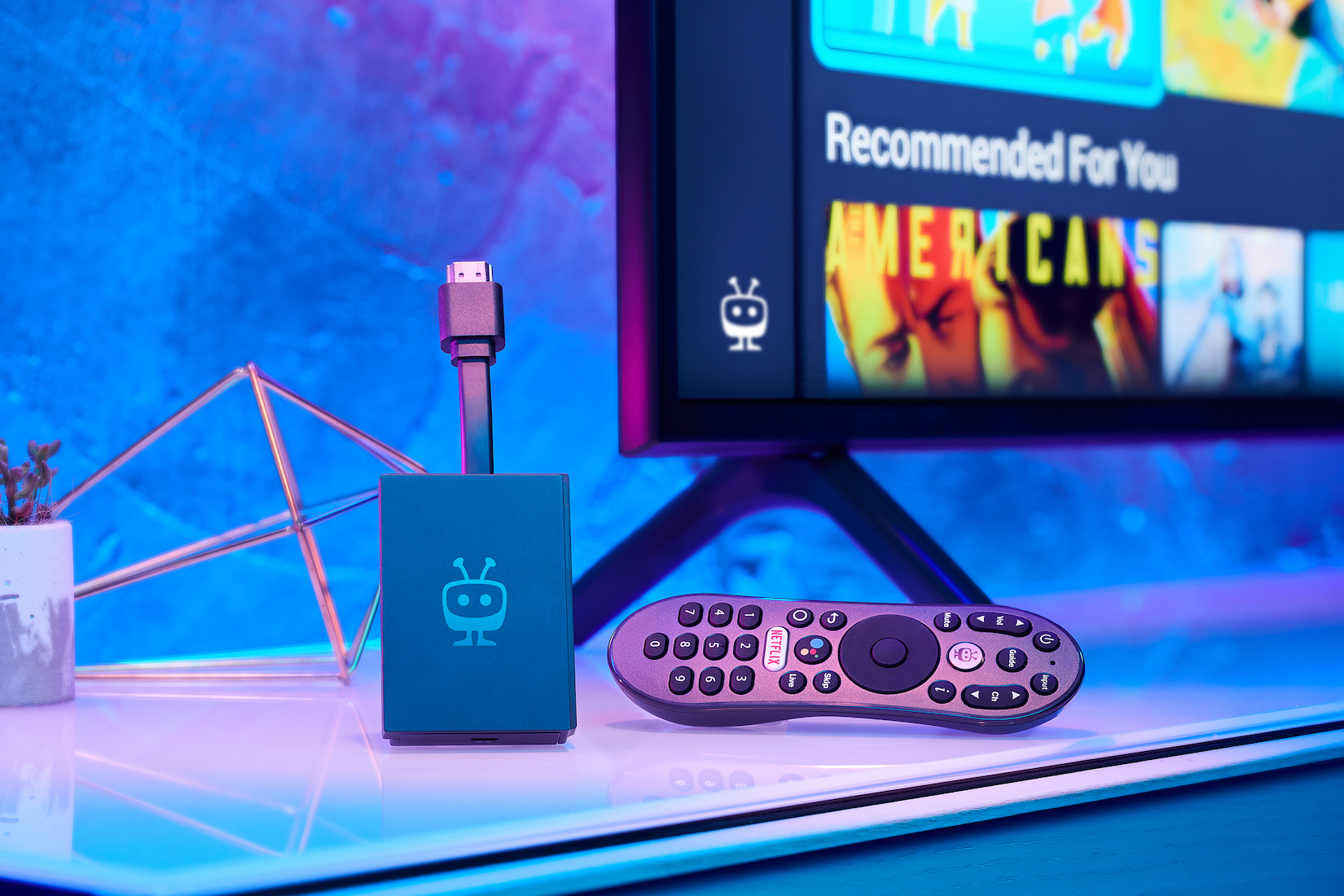 We know that you're thinking: reading this hilarious, poignant, and informative blog is a reward in itself. But we have one more special treat for you. Check out this link, where you can find more about how TiVo is revolutionizing the way you watch football—and get TiVo Stream 4K… at a specially discounted price of $29.99.
---
©2021 Xperi. All Rights Reserved. TiVo, TiVo+, TiVo Stream 4K, the TiVo logo, and the TiVo silhouette logo are all trademarks or registered trademarks of TiVo Brands LLC. All other trademarks and content are the property of their respective owners.