Hugh Laurie, Thomas Middleditch, and Maisie Williams have new shows. Save Me is back on Peacock for season 2. And a new class of legends get induced into the Rock and Roll Hall of Fame. Here's what's happening in the world of new TV!
The below listings read in reverse-chronological order.
________
Sunday, November 15
The Crown
Drama | Netflix | Season 4
Oliva Colman is back as Queen Elizabeth II, and she and her family are working to safeguard the line of succession by securing an appropriate bride for unmarried Prince Charles (Josh O'Connor). Tensions arise between the queen and Britain's first female Prime Minister Margaret Thatcher (Gillian Anderson), and the Royal family grows increasingly divided. Helena Bonham Carter and Tobias Menzies return from season 3, and Emma Corrin newly stars as Princess Diana.
________
Friday, November 13
Jingle Jangle: A Christmas Journey
Musical/Family/Fantasy | Netflix | Movie
Billed "a musical adventure and a visual spectacle for the ages,"  the movie follows magical toymaker Jeronicus Jangle (Forest Whitaker) and his inventive granddaughter (Madalen Mills) as they recover from the theft of Jangle's most prized creation. Phylicia Rashad and Ricky Martin also star. Featuring original songs by John Legend, Philip Lawrence, Davy Nathan, and a musical performance by Usher and Kiana Ledé.
________
Thursday, November 12
Transhood
Documentary | HBO | 9pm | Movie
Filmed over five years in Kansas City, this documentary follows four kids – starting at ages 4, 7, 12, and 15 – as they grow up transgender in America's heartland.
________
Wednesday, November 11
The Liberator
Animation/Drama | Netflix | Miniseries
Netflix introduces a unique, four-part animated drama series set during WWII. Based on the nonfiction book The Liberator: One World War II Soldier's 500-Day Odyssey.
________
Eater's Guide to the World
Reality | Hulu | New
Maya Rudolph takes us around the world on a quest to find the most delicious destinations on earth.
2020 CMA Awards
Live event/Music | ABC | 8pm | Special
Before social distancing was a thing, the #CMAawards was packed with some MAJOR P.D.A.A. (Public Displays of Awards Affection)! Feel the LOVE 🤗 on Wednesday at 8|7c on @ABCNetwork with our socially-distanced LIVE audience! pic.twitter.com/vhaNPlRnWa

— CMA Country Music (@CountryMusic) November 8, 2020
________
Tuesday, November 10
Dash & Lily
Drama | Netflix | New
Based on the novel Dash & Lily's Book of Dares, opposites attract in this eight-episode YA series as a cynical Dash (Austin Abrams) and happy-go-lucky Lily (Midori Francis) trade messages and dares in a red notebook they pass back and forth around New York City during Christmastime.
________
A Teacher
Drama| Hulu | Miniseries
Hannah Fidell's 10-episode adaptation of her 2013 movie about a Texas high school teacher who has an illegal affair with her student. Three half-hour episodes arrive today, with the rest coming once a week on Tuesdays. Starring Kata Mara and Nick Robinson.
________
The Cost of Winning
Documentary/Sports | HBO | 9pm | Miniseries
A two-part documentary that digs into the story of a Maryland high school football team that was booted from their league for being too good.
________
Monday, November 9
Industry
Drama | HBO | 10pm | New
Ambitious college grads put it all on the line to secure their futures in the world of international finance. Lena Dunham directs the season premier.
________
Sunday, November 8
Moonbase 8
Comedy | Showtime | 11pm | New
Skip (Fred Armisen), Rook (Tim Heidecker) and Cap (John C. Reilly) decide to turn their lives around and convince NASA that they are ready for a heroic lunar mission.
________
Saturday, November 7
2020 Rock and Roll Hall of Fame Induction Ceremony
Music | HBO | 8pm | Special
Rescheduled from May,  a taped special honoring this year's round of inductees including The Doobie Brothers, T Rex, Whitney Houston, Depeche Mode, Nine Inch Nails, and The Notorious B.I.G.
________
Thursday, November 5
B Positive
Comedy | CBS | 8:30 | New
A slacker needs a new kidney, so he reconnects with an adventurous ex to get it. This is the latest sitcom from producer Chuck Lorre. Starring Thomas Middleditch, Annaleigh Ashford, Kether Donohue, Izzy G, and Sara Rue. Linda Lavin, Briga Heelan, and Bernie Kopell will have recurring roles.
________
Two Weeks to Live
Drama/Comedy | HBO Max | New
Maisie Williams is a doomsday prepper who enlists her two brothers on a mission to avenge her father's murder. Costarring Sian Clifford (Fleabag).
________
Save Me
Drama | Peacock | Season 2
British drama series that aired its first season in the U.S. on Starz, "Save Me Too" picks up 17 months later, and Nelly's has put his life on hold to find his missing daughter, Jody. Well, that and to look after Grace, a young woman he found in a caravan park.
________
Sunday, November 1
Roadkill
Drama | PBS | 9pm | New
Hugh Laurie is Peter Laurence, a self-made man who has climbed through the troubling ranks of the British government in this British political thriller written by David Hare. Co-starring Helen McCrory (Peaky Blinders), Saskia Reeves (Us), Sarah Greene (Normal People), Pip Torrens (The Crown), and Patricia Hodge (A Very English Scandal).
Those are all the hot trailers for this week! Check back soon to see what's new November 8-14th.
And remember, buy a TiVo Stream 4K through November 5th to cash in on some big savings.
________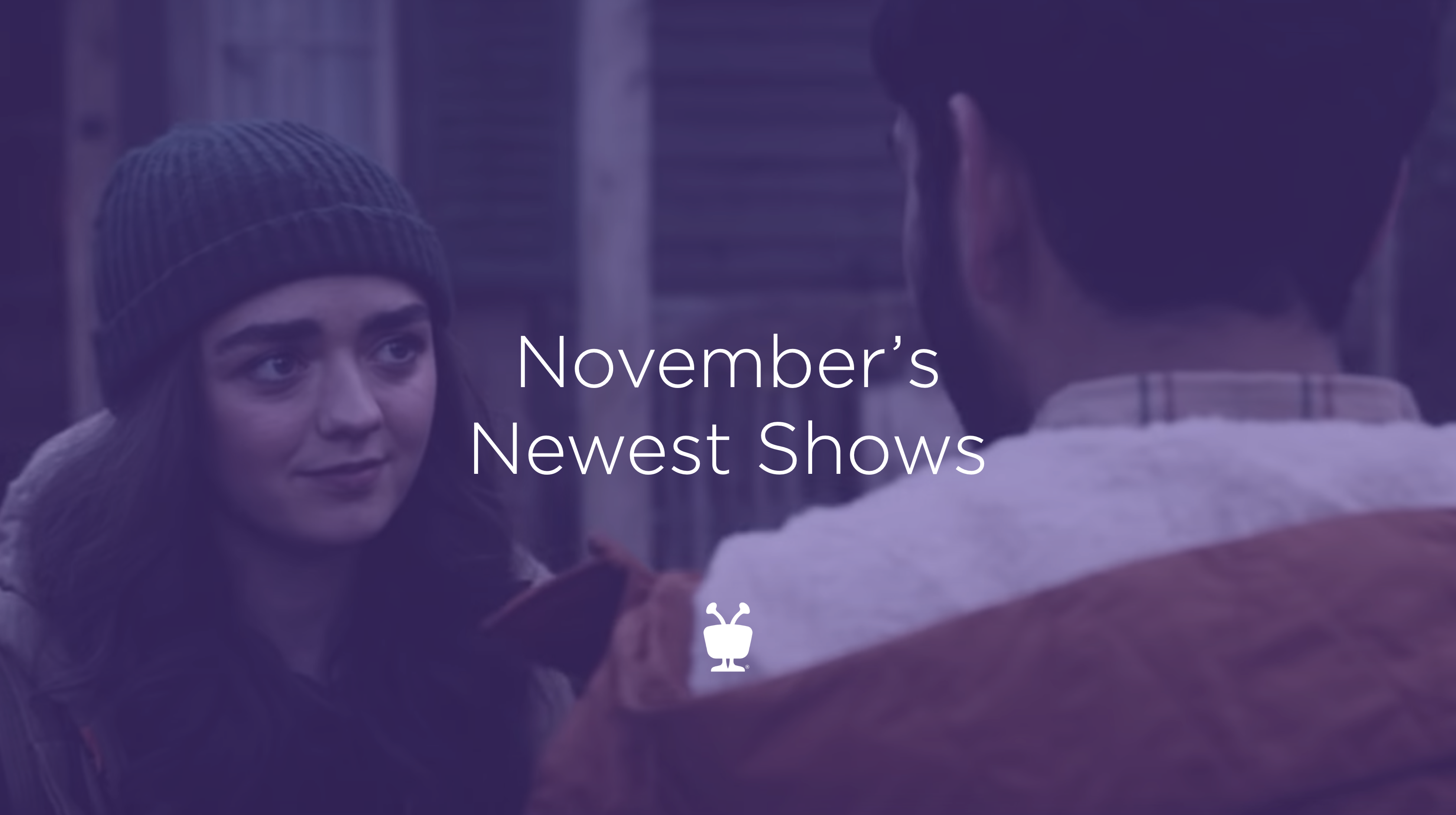 ________
© Xperi. All rights reserved. TiVo, the TiVo logo, and the TiVo silhouette logo are trademarks or registered trademarks of TiVo Brands. All other trademarks are the property of their respective owners.