The leaves are turning, there's a chill in the air, and pumpkin spice has taken over the menu at every coffee shop in America. Halloween season is upon us—and that means it's time for a good, old-fashioned fright fest.
Whether you're a horror movie junkie or just want a jump-scare to get in the Halloween spirit, TiVo makes it easy to find your next scary flick. How? It's spooky magic: Just speak into your remote, and your TiVo Stream 4K device instantly sorts through all your streaming services to find the creepiest shows and movies – and then lets you save them in one convenient watchlist.
Are you prepared to be scared? Here are 10 of the best Halloween movies streaming right now:
---
1.    30 Days of Night
In the remote Arctic town of Barrow, Alaska, the few townspeople who haven't gone south for the winter are preparing for a month of darkness. But no one is ready for the visitors that come to shore one day, hungry for human blood. This classic vampire thriller is part of Pluto TV's 31 Nights of Horror and is available to stream for the whole month of October.
---
2.    Invasion of the Body Snatchers
When a friend starts complaining about her husband's strange moods, Matthew Bennell (played by Donald Sutherland) doesn't think anything of it. But the discovery of a mutilated corpse makes him rethink his assumptions—and take a closer look at the people he thought were his friends. This classic horror flick (available on TiVo's 70's Cinema channel) will make you wonder just how well you know the person on the other end of your couch.
Love classic horror? Check out our round-up of the Top Ten Scariest Horror Movie Moments for more hair-raising fun.
---
3.    Sleep Walkers
When a hot new guy shows up at her high school, pretty and innocent Tanya couldn't be more excited. But there's something strange about Charles and his mother, Mary. Soon, Tanya will discover that Charles wants a whole lot more than a date to the football game. This campy classic is part of TiVo's Halloween Night Across the Decades, available on the 90's Throwback channel.
---
4.    The Species Trilogy
In this sci-fi/horror trilogy, scientists splice alien and human DNA to create Sil, an extraterrestrial-human hybrid who rapidly matures into a seductive monster. When Sil escapes, scientists and government agents have to stop her—before she mates with a man and destroys the human race. Find all three of the Species movies on Pluto TV Horror.
---
5.    Christine
You've heard of zombies, vampires, aliens—but what about a killer car? Nerdy Arnie's obsession with his Plymouth Fury Christine might be a little unhealthy. But after bullies vandalize her, Christine comes to life. And she's out for blood. This satisfyingly vindictive Stephen King adaptation is available on VOD.
---
6.    The Addams Family
Want a scary movie you can watch with the whole family? Settle in with Morticia and Uncle Fester in this creepy comedy that's just as funny as it is spooky. And if you just can't get enough, you can also find the sequel, Addam's Family Values, on your TiVo Stream 4K.
Are you looking for other ideas for your next movie night? We share some of our family favorites here.
---
7.    Halloween Kills
Can't get enough of the Halloween movies? On October 15, you can watch Laurie Strode and a mob of vigilantes try to finish off murderer Michael Myers once and for all. Available in theatres and streaming on Peacock.
---
8.    The Belko Experiment
In this 2016 psychological horror, 80 Americans show up to work at Belko Corp, just like they do every morning. But today is not like other days. The doors are locked, and a mysterious voice over the loudspeaker starts making murderous demands. Celebrate Halloween and Hispanic Heritage Month with this unsettling movie set in Bogota, Columbia, streaming now on Cine Terror.
---
9.    Last Night in Soho
When aspiring fashion designer Sandie (played by Anya Taylor-Joy of Queen's Gambit fame) finds herself propelled back in time to London in 1966, she thinks it's a dream come true. But her dream quickly turns into a nightmare when her glamorous world devolves into something much more sinister. This new release is coming out on October 29 in theatres and on HBO Max.
---
10. Amityville Horror
Looking for a hearty dose of old-school terror that will last you all month? DUST is streaming one of the Amityville Horror movies every Friday at 8 p.m. through October. Based on the true story of Ronald DeFeo Jr., who murdered six members of his family in Amityville, New York, these movies are sure to keep you on the edge of your seat.
---
Are You Scared, Yet?
It's not really Halloween until you watch a movie so terrifying you have to sleep with the lights on, right? Right. Thankfully, you can get a never-ending supply of spine-chilling cinema right from your couch with TiVo—and with 4K video and Dolby Atmos sound, you'll feel like the killer is actually in your living room. Don't get stuck scrolling through channels this spooky season—learn more about TiVo Stream 4K today.
Looking for something a little less scary to watch this weekend? You can also follow your favorite football teams on TiVo. Check out our blog on why TiVo is the best way to watch football this fall.
---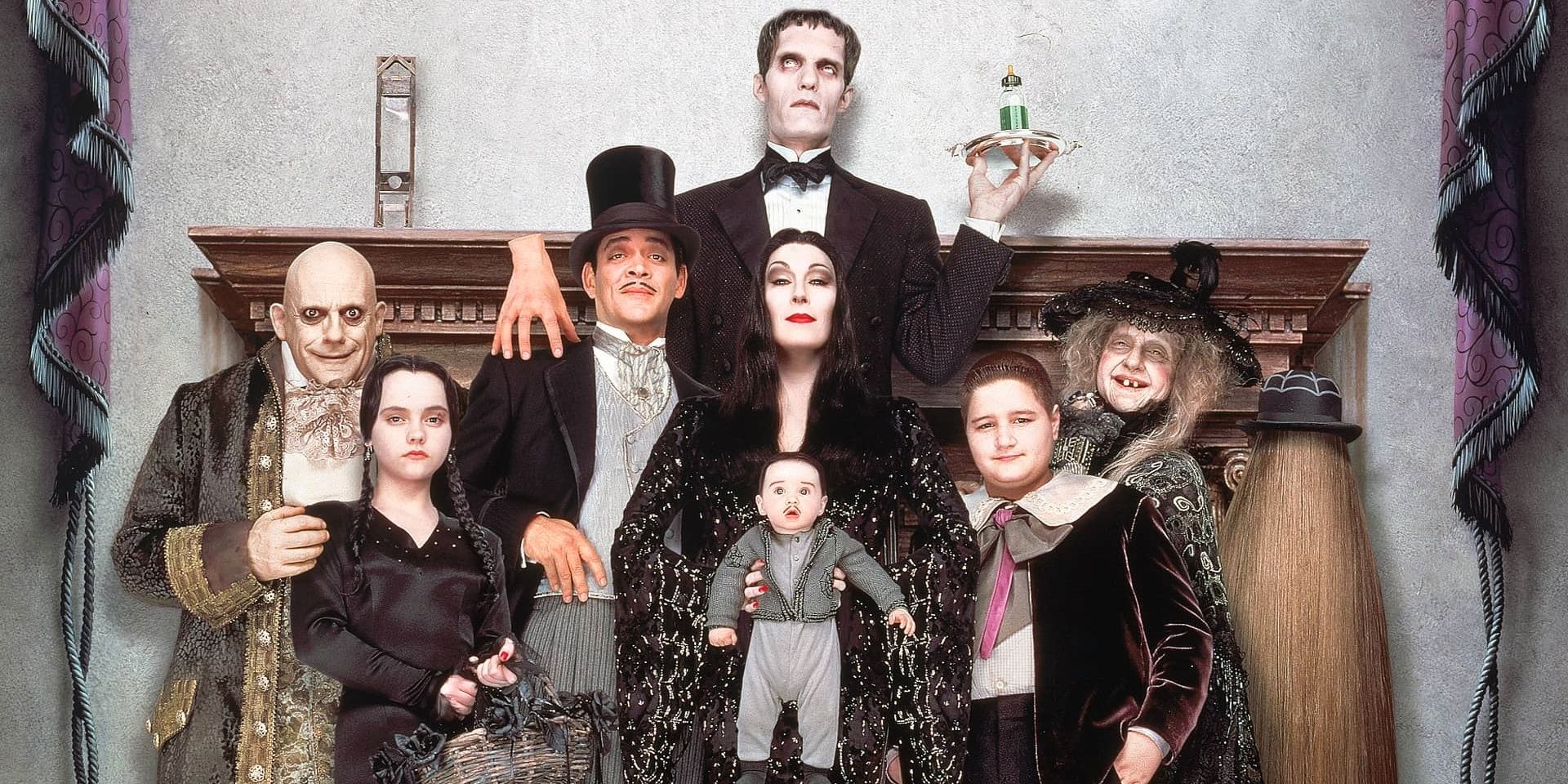 ©2021 Xperi. All Rights Reserved. TiVo, TiVo+, TiVo Stream 4K, the TiVo logo, and the TiVo silhouette logo are all trademarks or registered trademarks of TiVo Brands LLC. All other trademarks and content are the property of their respective owners.