YouTube TV is a streaming service that offers it all – live TV, VOD and over 85 television networks including the Big Three broadcasters (CBS, ABC, and NBC) including FOX and PBS (in most markets). TiVo connects you to everything it offers by seamlessly adding your favorite YouTube TV channels to your TiVo guide so you never miss a show or movie. If you're ready for something new, these deserve a spot on your must watch list.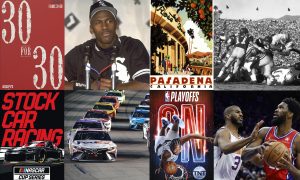 SPORTS – ESPN offers all your favorites LIVE plus their long-running 30 for 30 documentary series profiling the top names, rivalries and more. Go back in time and revisit years of classic Rose Bowl games or step on the gas with high octane coverage of the NASCAR cup series.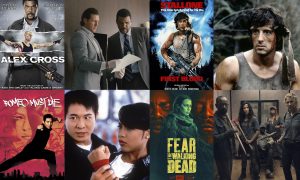 ACTION – On BET, watch ALEX CROSS staring Tyler Perry, as a Detroit crime fighter based on James Patterson's popular book series. "It's NOT over, Johnny" because SyFy presents RAMBO, the smash hit action classic starring Sylvester Stallone and VH1 gets into the action arena with ROMEO MUST DIE, the 2000 actioner starring Jet Li, Aaliyah and DMX.
Cue explosions in 5-4-3-2-1…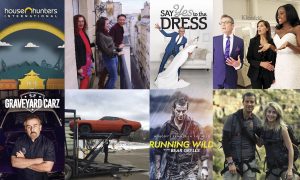 LIFESTYLE – Tag along as people search for their dream homes all over the world in HOUSE HUNTERS INTERNATIONAL on HGTV… Design pros help brides find the perfect gown on SAY YES TO THE DRESS on TLC… Classic cars are rebuilt and reborn by a team of automotive wizards on GRAVEYARD CARZ on MotorTrend… Famed survivalist Bear Grylls shares his incredible skills with celebrity guests on RUNNING WILD WITH BEAR GRYLIS on Nat Geo.
You don't have to brave the elements like Bear does to enjoy a ton of great entertainment! No rivers to slog or mountains to climb – just fire up your TiVo and do some exploring of your own – on YouTube TV.