Today, we're excited to launch TiVo Match Scores, helping you identify the streaming services that are best for you. 
TiVo was founded on the simple idea that you should have more control over what, when, and where you watch your favorite movies and shows.  In our early days, this translated to a singular focus on time shifting live TV through a magical DVR.  At the time, the vast majority of a household's video entertainment consumption came from a single monthly subscription offered by a pay TV company.   
Fast forward to today, and the average American household is consuming their entertainment from almost 7 different video services.  This underlying consumer willingness to spread entertainment consumption across multiple services represents one of the most significant trends impacting the media industry today — with major implications for the entire ecosystem across streaming services, pay TV operators, broadband providers, content owners and producers. 
But for consumers, the trend represents both a burden and an opportunity.  The burden is increased complexity in deciding which services to subscribe to, knowing and remembering which movies and shows are available on each service, and in navigating and managing the various services over time.  The opportunity, however, is that consumers have more freedom than ever before to control how their entertainment budget is spent.  Do I need a live TV line-up?  If so, what's the optimal service and line-up for me?  Which streaming services best fit my taste and consumption profile?   
As TiVo, we are uniquely positioned to help.  The first step was the launch of TiVo Stream, bringing all the movies and shows from the services that matter to you into a unified experience and helping you choose what to watch. Today, we're delivering the second step — TiVo Match Scores — to help you identify the streaming services with the most shows and movies we think you'll enjoy. 
TiVo Match Scores are personalized ratings of each streaming service on a scale of 1 to 100, determined by an algorithm that considers the movies and shows you engage with on TiVo Stream.  The higher the TiVo Match Score, the more likely that you'll enjoy what the service has to offer.   
To see your personalized TiVo Match Scores, select My Services in the menu.  You'll see a list of streaming services ordered by your TiVo Match Scores, defaulting to services you haven't already selected.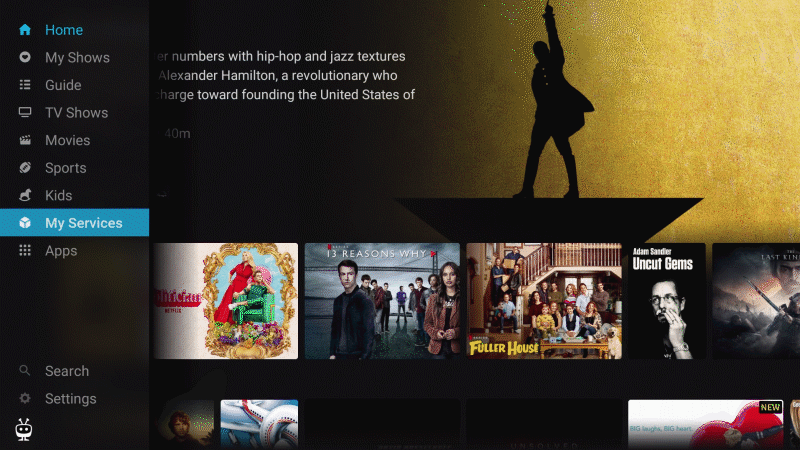 TiVo Match scores will roll-out over the next several days in My Services and will be fully deployed by the end of the week. 
Going forward, you'll see a lot more from us in this area.  TiVo is uniquely positioned to help you choose and optimize your streaming services.  Unlike most competing platforms that may struggle with either the underlying technologies behind universal discovery (deep metadata and personalization), or with competing incentives to push their own content offering on you, TiVo's only interest is in connecting you to the services and shows you'll love the most.   
Achieving this goal creates both happy consumers and happy content partners with each successful TiVo match.