As of today, Peacock is now integrated into TiVo Stream 4K. The Peacock library brings together classic NBC shows like Friday Night Lights and Parenthood, Peacock originals like Saved by the Bell and A.P. Bio, and current broadcast favorites like Chicago Fire and This is Us.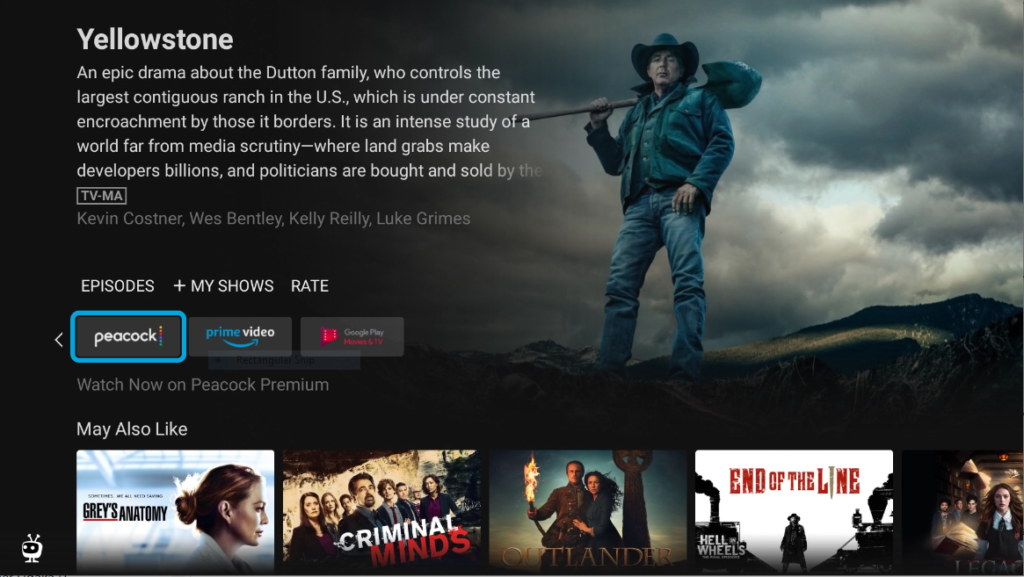 Peacock has multiple tiers, each at different price points.  The free tier offers a large selection of  free shows while the Premium paid tiers unlock the entire Peacock catalog (see peacocktv.com for more details). 
The integration of the Peacock catalog shows how TiVo is giving you more control of your entertainment experience. You can select your desired tier of the Peacock service in My Streaming Services: free (Peacock) or paid (Peacock Premium).  TiVo Stream recommendations will then automatically filter the carousels to include only the content available within your selected tier.  This added control builds on how TiVo Stream integrates other services – enabling you to differentiate between Prime Membership and Prime Video to control whether you only want recommendations available through your Amazon Prime subscription, or also want to see titles available for rental or purchase on Prime Video.   
This increased control is a core design philosophy behind TiVo Stream, allowing you to customize your recommendations to your desired combination of services.  While many alternate platforms are torn between promoting the highest bidder or their own content services, TiVo is in a unique position to offer unbiased, personalized recommendations that help you navigate an increasingly complex entertainment landscape. 
Enjoy Peacock and happy streaming!  
Ashok and Briana