TiVo is about to fix TV. Again.
The original TiVo made it easier than ever to watch TV; you didn't have to worry about what shows were on what networks, when – it was all right there for you, when you wanted it. Today, TiVo eliminates the need to switch among the ever-growing number of apps and brings all your shows together in one place with its streaming media player, the TiVo Stream 4K.
Netflix, Prime Video, YouTube, and dozens of other streaming services offer so many great content options. The problem is we end up spending so much time just flipping through apps, instead of browsing through the actual shows. And we still end up missing out on knowing all the great shows that are available.
Going through each app to see what's new, to find a show you've heard about, or just to browse your favorite type of content, is not always the most seamless experience, and we often end our search without discovering exactly what we were hoping for.
TiVo Stream 4K was built to solve this, and bring all your entertainment together. Below, we'll tell you everything you need to know about the TiVo Stream 4K.
Why are people talking about the TiVo Stream 4K?
So, what is TiVo Stream 4K?
TiVo Stream 4K is a dongle, or device, that plugs into the HDMI port on the back of your TV. This streaming media player is bigger than a "stick" or flash drive, so it can have all the power and speed it needs, but it's smaller than the palm of your hand. The dongle also allows the device to flex so that it is easier to install behind flat panel TVs than a stick device, which in some cases won't lay behind a mounted TV on a wall without a right angle HDMI adapter. The TiVo Stream 4K operates independently of any DVR – so all you need is your TV and your TiVo Stream 4K.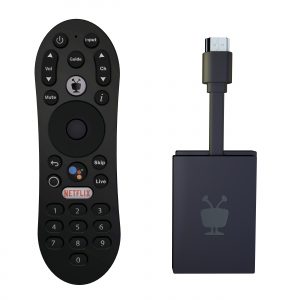 The TiVo Stream 4K experience brings the content (as in the shows, movies, etc.) together from all your popular streaming apps (like Netflix, Prime Video, and others) into a "one app" experience. And it's an Android TV device, so you have easy access to Google Play, making it easier than ever to add more content via apps into your TiVo experience  (stand by, we'll be announcing the availability of some of your favorite apps soon). On top of that, you can add a subscription to SlingTV which brings you a cloud DVR to your TiVo Stream 4K (read: you can record, pause, rewind, and ff your tv shows without the physical box to store the data).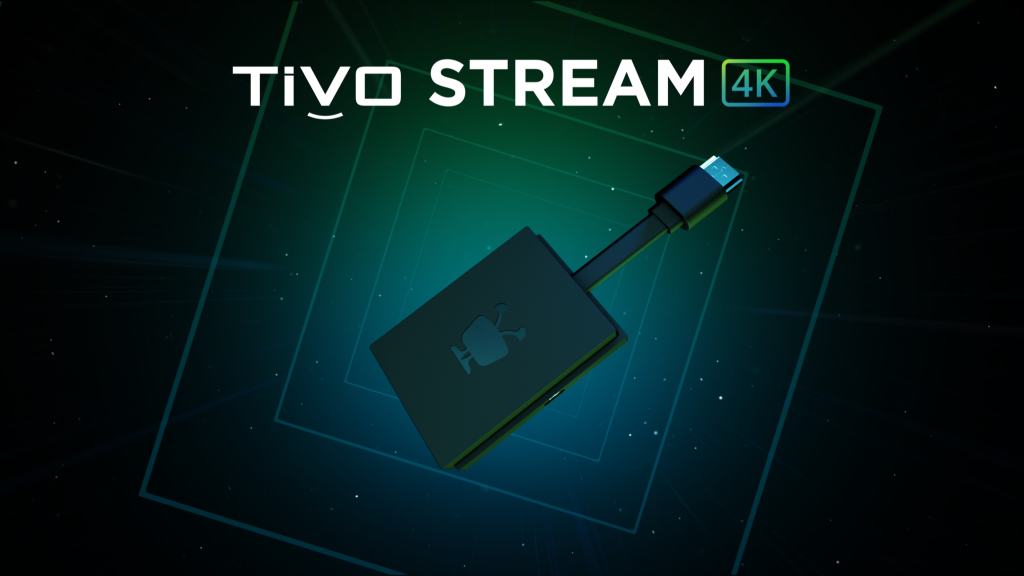 TiVo Stream 4K has Dolby Atmos and Dolby Vision capability. What does that mean exactly?
When you plug your TiVo Stream 4K into the HDMI port on your TV, it delivers the highest quality audio and video available from the service you are using to your home system, up to and including Dolby Atmos sound and Dolby Vision HDR. And The TiVo Stream 4K brings the superior quality of Dolby Atmos and Dolby Vision together at a very attractive price point.
Dolby Atmos is a surround sound technology that allows sound to be interpreted as three-dimensional objects with the inclusion of the concept of sonic height channels, putting you in the middle of the action.
Dolby Vision HDR (High Dynamic Range) not only delivers a superior high-definition picture, it also leverages dynamic metadata to the core HDR image data. What this means is within the image data, there are scene-by-scene instructions that a Dolby Vision-capable display can use to play the content as accurately and clearly as possible. It allows your TV to use this information to the highest degree that is available to your device, delivering an active "awareness" in terms of brightness, contrast and color performance.
WHAT IS SLING TV AND HOW DOES IT WORK WITH TIVO STREAM 4K?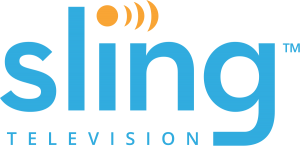 Sling is our partner that allows you to stream live TV shows online, without cable and with a simple monthly subscription.
With Sling, you can watch not just great live TV from within the US, but international programming as well. With over 18 language options, Sling is a top international TV service in the US.
.
Because the integration between TiVo and Sling is very unique, with features like a guide that shows integrated content across multiple subscription video on demand services, it will feel like one app, or one natural TV viewing experience.
In other words, you won't spend time going from app to app to find what you like, which is a big time saver – especially when you consider that the average person has around 7 apps (like Netflix or Prime Video), and takes about 11 minutes to find the content they are looking for or discover something new to watch (source: TiVo's Q4 2019 Video Trends Report).
This, plus dozens of TiVo+ streaming channels available and yet to come, your current app subscriptions, and an Android TV operating service to pull in even more of your favorite content apps means that you'll have the easiest way to pull together the most content.
What is significant about Google play?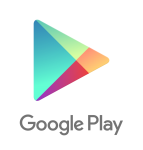 With tons more content through Google Play, the chances are very good that the streaming app or content that you've been hoping for will be available through this new marketplace.
Let's Talk About the Remote.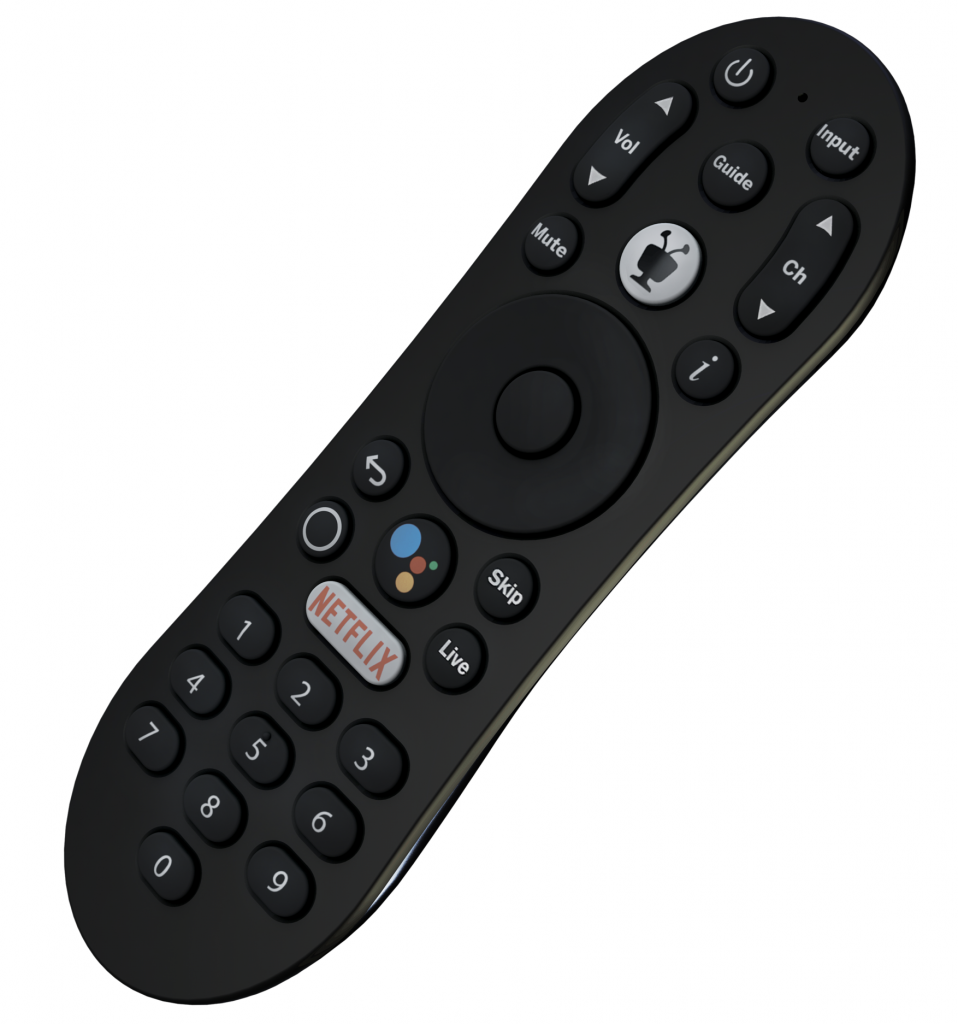 TiVo Stream 4K remote is a scaled down version of the award-winning classic TiVo "peanut" remote. It incorporates many fan favorites of the original, like the TiVo button, that always gets you back to your home screen.
The ergonomically designed, voice activated remote centers around its intuitive navigation circle, and each button is designed with the TiVo Stream 4K  goal in mind of simplifying your viewing experience so you can easily find, watch, and enjoy your favorite shows.
What if I still want the "classic" physical TiVo set top box?
No problem! We love the DVR too, which is why we recently introduced the most advanced DVR we've ever made, the TiVo EDGE.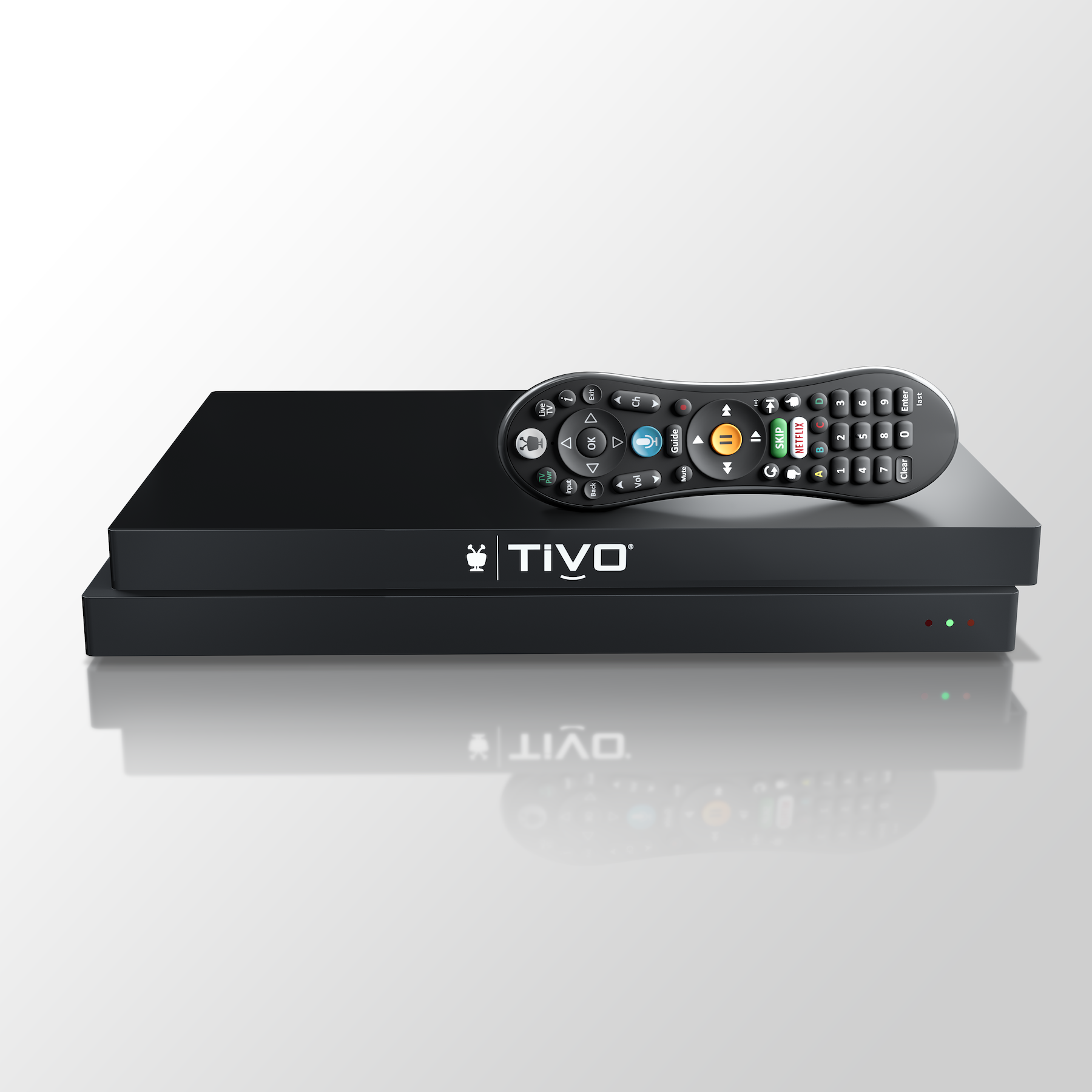 WHEN WILL THE TIVO STREAM 4K BE AVAILABLE AND HOW DO I GET ONE?
CAN YOU JUST LIST OUT WHAT I GET?
Sure thing.
One interface that fully integrates all the top streaming services, like Netflix, Prime Video and many more (subscriptions may be required).
This interface also integrates live TV and a cloud DVR from Sling TV (subscription required).
You'll have access to a wide range of international programming through Sling TV(subscription required).
Fast and easy integrated search with no additional TiVo service fees.
Over 5,000 apps on Google Play like Disney+, BBC Network, Logo, Nick Jr., and more (subscriptions may be required).
Stunning picture quality with 4K UHD and Dolby Vision HDR.
Dolby Atmos sound that moves around you in three-dimensional space, so you feel like you're inside the action.
Features like Google Assistant to help you get more done.
A lot of time back to enjoy television the way it was made to be watched.

WHERE CAN I READ MORE ABOUT TIVO STREAM 4K?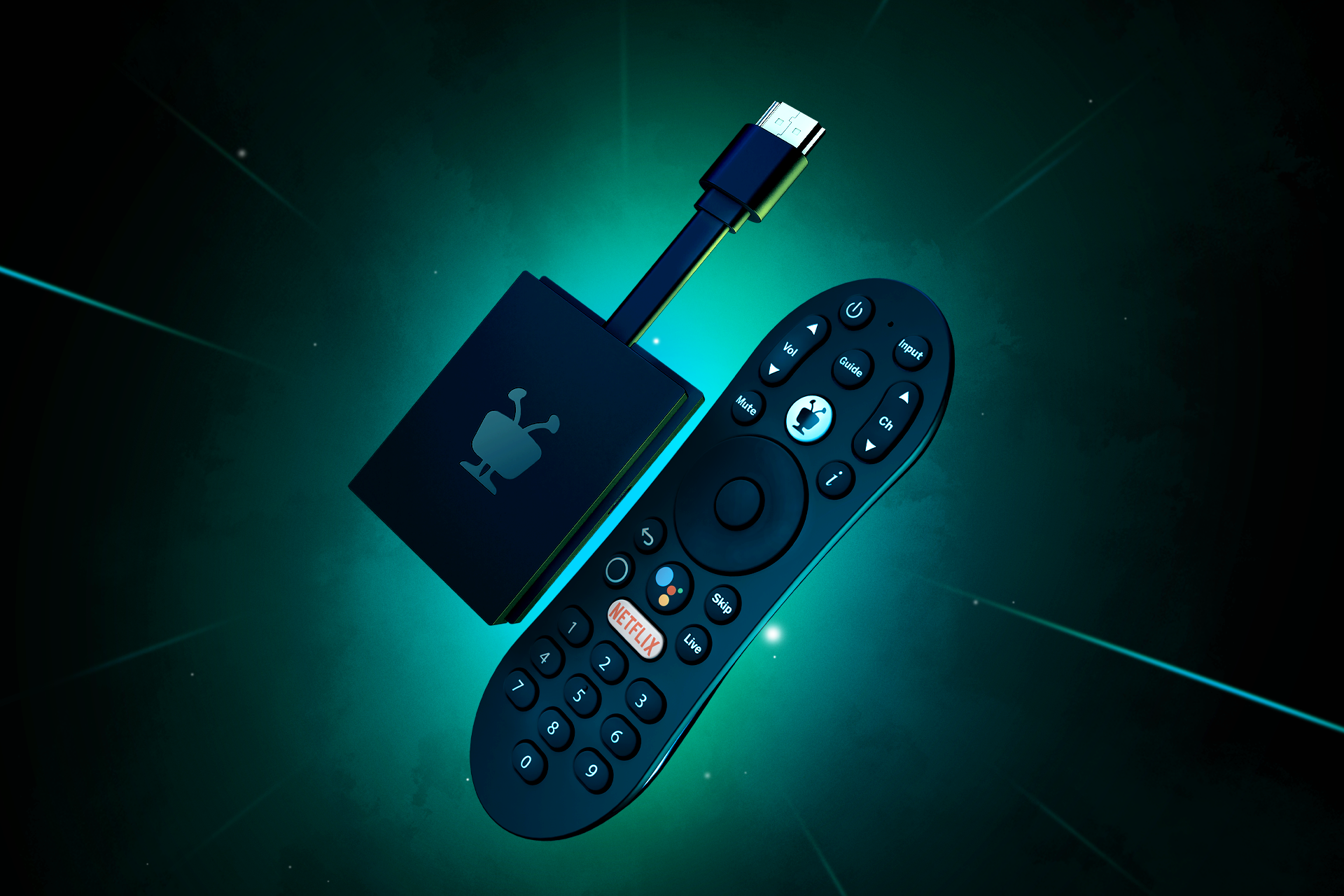 "TiVo Stream 4K is the best solution we've seen for consumers' evolving viewing habits."
– Digital Media Zone: TiVo Aims To Solve Streaming's Biggest Problem
"Instead of showing a grid populated with the bloated number of streaming media providers, Stream presents a grid of the actual shows you want to watch, regardless of which provider provides them."
WHAT MAKES TIVO THE ONES TO SOLVE THIS PROBLEM?
Over 2 decades ago we introduced the world to the idea of pausing live TV as innovators in the DVR space, ushering in a new era of on-demand television. Our idea was simple, and it revolved around easily watching what you want, when you want to watch it. After years of on-demand app space getting more and more crowed and complicated, the TiVo Stream 4K follows in that same ethos that we were founded on – simplifying the viewing experience and making it work for the viewer, and not make the viewer work for the content. You won't say "which app is it on" because it's all right there. Just like how TV shows are all there on a TiVo DVR. And just like TV was supposed to be enjoyed.
TiVo Stream 4K makes it easier than ever to find, watch and enjoy your favorite shows.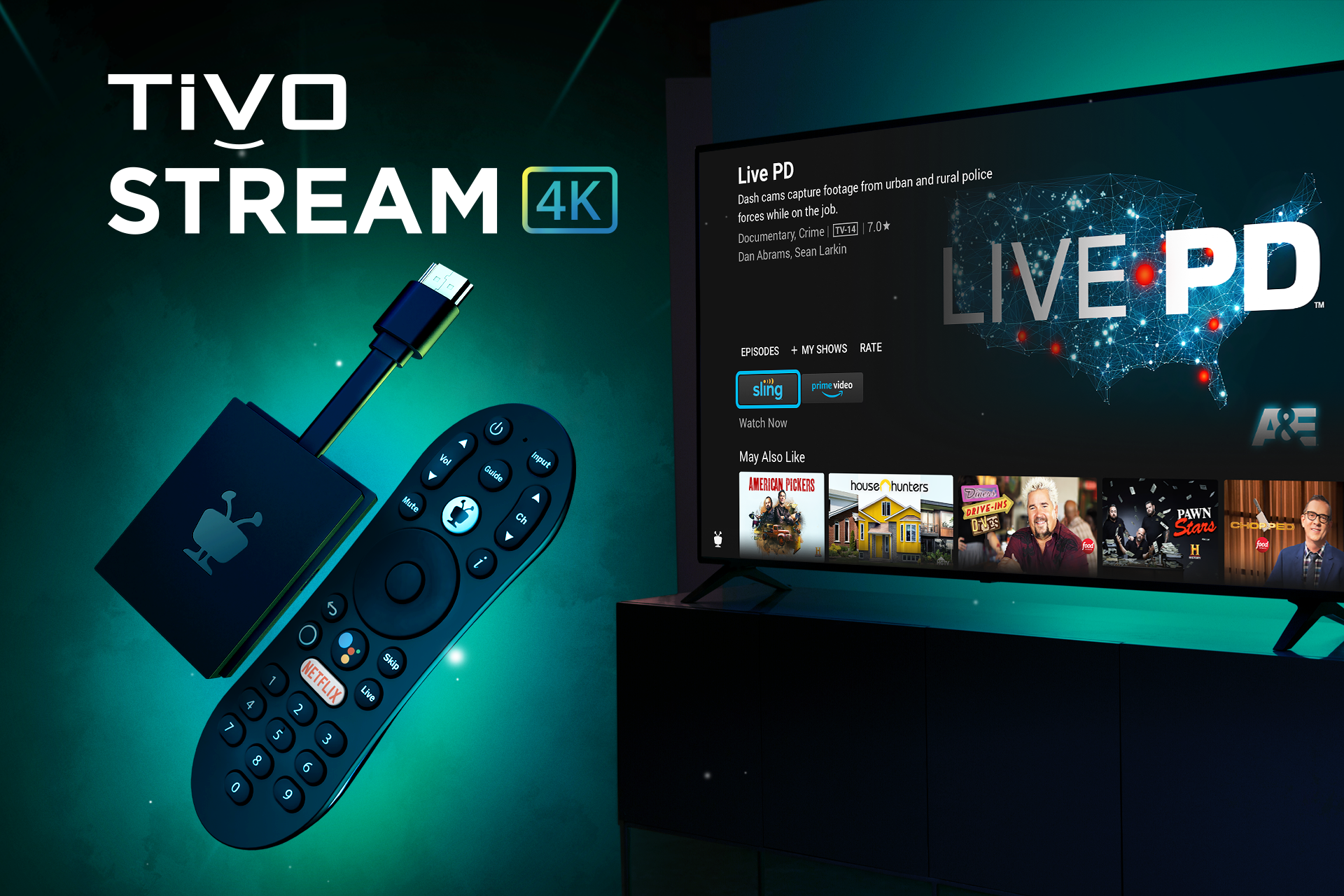 TiVo Stream 4K eliminates the need to toggle between multiple apps to access your favorite TV shows—and simplifies the experience of watching streaming content. It feels like TV was meant to feel. Learn more and get your TiVo Stream 4K now.
© 2020 TiVo Platform Technologies LLC. All rights reserved. TiVo, TiVo+, TiVo Stream 4K, the TiVo logo, and the TiVo silhouette logo are trademarks or registered trademarks of TiVo Brands LLC. All other trademarks are the property of their respective owners.