Vudu is now fully integrated into TiVo Stream 4K, following our launch of Peacock last week and extending our position as the leading universal discovery experience in streaming.
Most people came to know Vudu as a premium service for rentals and purchases of movies & TV shows. More recently, however, Vudu has expanded its offering to include a large selection of free ad-supported content.
The integration of the Vudu catalog is another example of how TiVo is giving you more control of your entertainment experience. You can easily customize which parts of the Vudu catalog are included in your recommendations by selecting Vudu Free Movies & TV or Vudu Rentals & Purchases in My Services.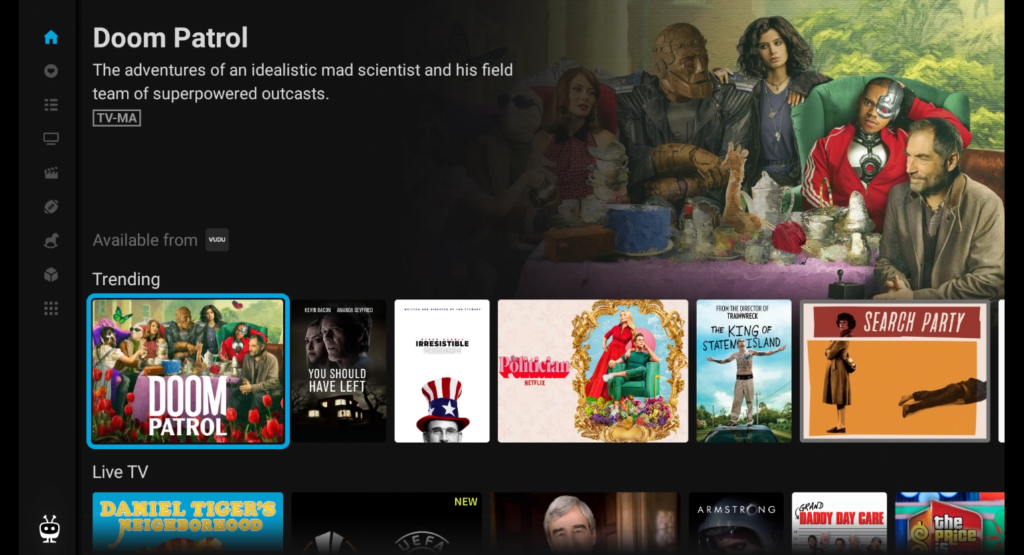 With the addition of Vudu, TiVo Stream now includes three major providers of rentals & purchases: Google Play Movies & TV, Prime Video Rentals & Purchases and Vudu Rentals & Purchases. Unlike competing platforms that only offer their own catalogs for sale, this is one more way that TiVo Stream is differentiating through offering you more choice and control.
With TiVo Stream, you're in the driver's seat of your entertainment experience.
Briana & Ashok