There's this great new thing rolling out over the next several weeks to TiVo® users called TiVo+. But what exactly is TiVo+? We'll explain it all here.
What is TiVo+ in 3 sentences?
TiVo+ is a giant collection of free entertainment, exclusively for TiVo customers. You can access it by clicking the TiVo+ icon on your TiVo home screen, where you'll find dozens of networks that provide you with different types of shows and other video content. It's available on TiVo EDGE™ and TiVo BOLT™ (a "series 5" or "series 6" device) with the latest software update ("Experience 4").
Where do I find it?
If you have a recently updated BOLT or EDGE, you probably already have it! Tap your home button (the top button on your remote with the TiVo logo on it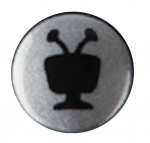 ), go to your Apps, and open up TiVo+ to see what it has to offer. Look for this icon: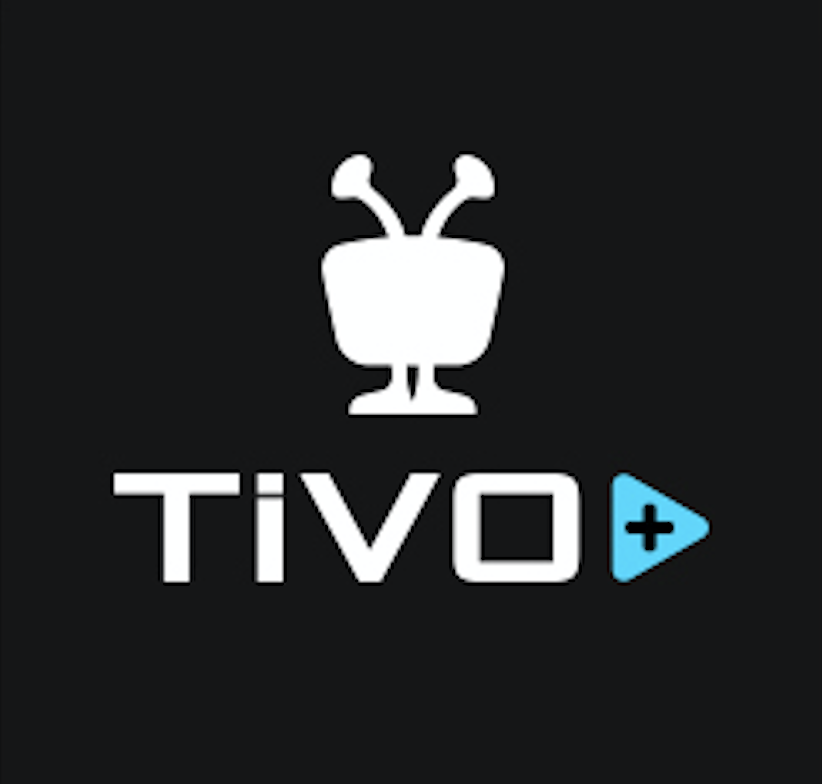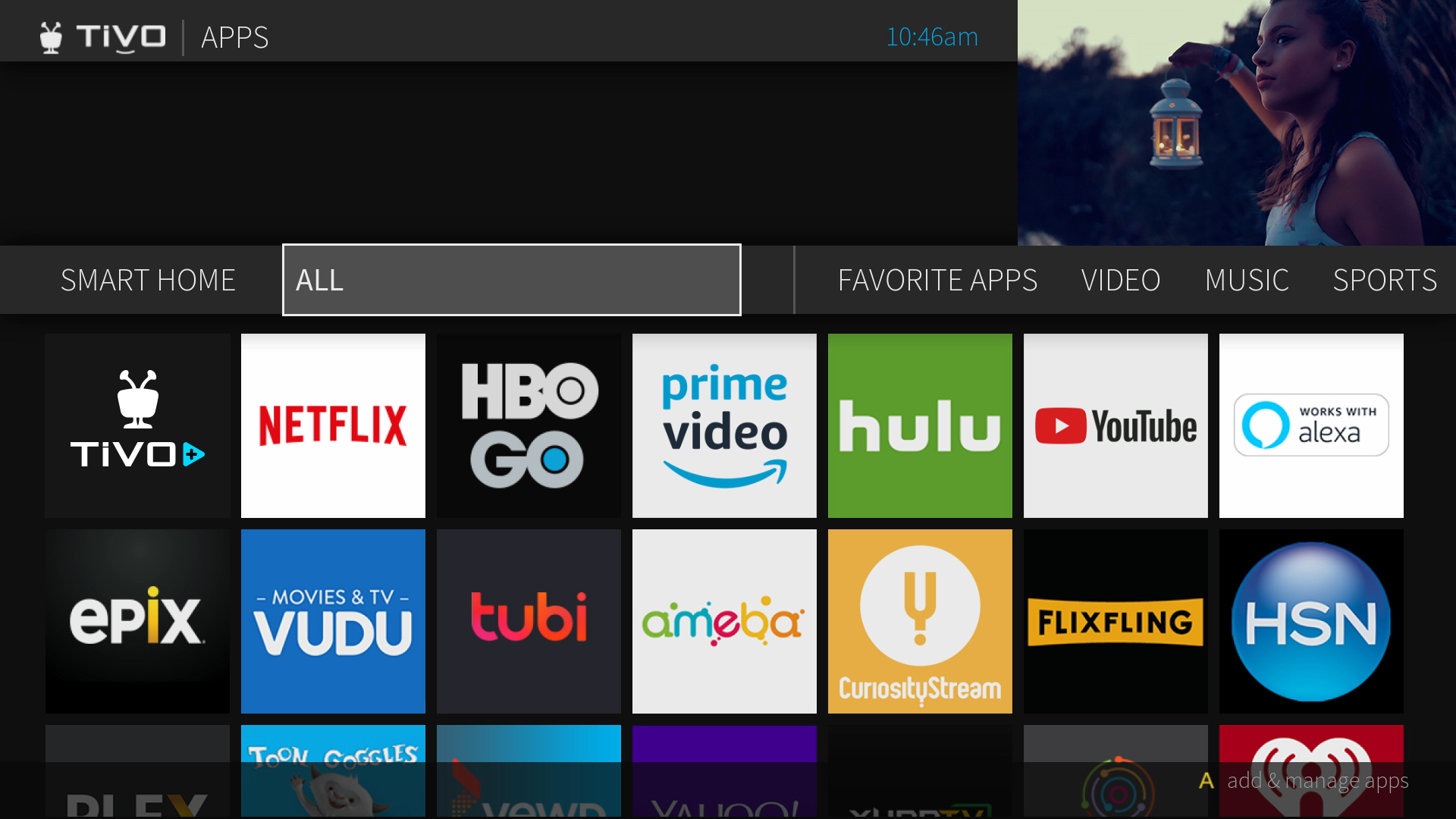 Is TiVo+ free?
Yes, TiVo+ comes at no additional charge and is free for TiVo customers! So let's get exploring.
What channels does TiVo+ offer?
From family, to sports, to kids, to music, to finance, to food, to fright, there is so much new, fun, free content to explore. Here's where you can find a continually updated list of TiVo+ available channels that TiVo+ offers for free to TiVo customers!
Do I have to search through each channel to find what I want to watch?
Nope! There is a universal search you can use to search everything at once. You can also browse by different topics like sports, kids and family, food, mystery, comedy, and more. Here's an example of the "Sports" and "Kids and Family" sections: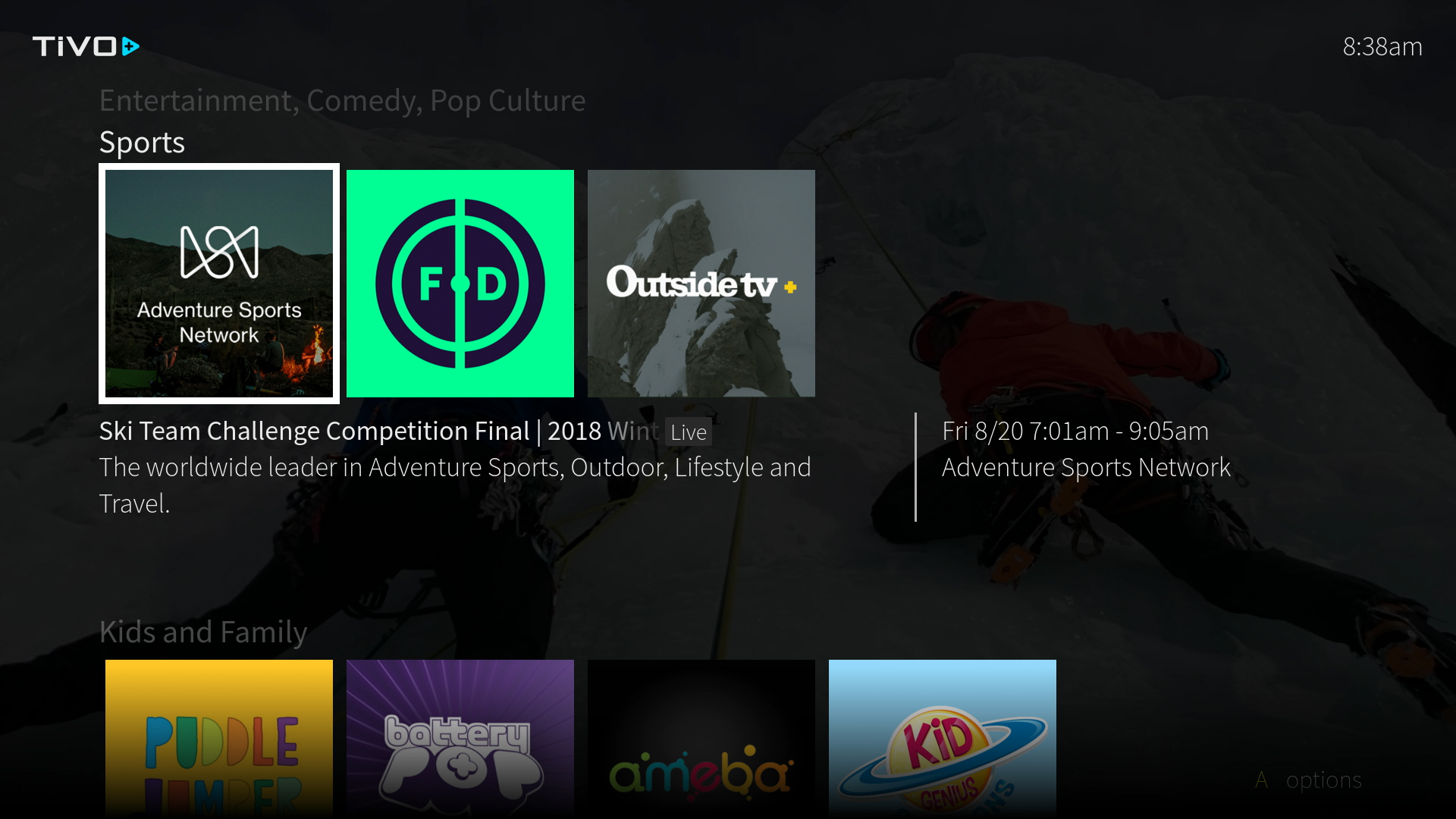 Are there more channels coming?
Great question! We hope so. Tweet us with some of your recommended favorites and we'll see what we can do in the future!
This makes a lot more sense now. Can I watch the video again?
We're glad you asked.
If you have an updated BOLT or EDGE but don't see TiVo+ yet, it's because it is rolling out in phases! Here's where you can learn more about TiVo+.
________
© TiVo Inc. All rights reserved. TiVo, the TiVo logo, and the TiVo silhouette logo are trademarks or registered trademarks of TiVo Brands LLC. All other trademarks are the property of their respective owners.