Do you ever get tired of searching for things to watch and just want to sit on the couch and be entertained? Do you ever give up searching for something to watch and just settle for whatever's on?
Well now, you don't have to do that. Introducing TiVo+, TiVo's one-stop for great FREE entertainment. Beginning today and over the next few weeks, TiVo will be rolling out TiVo+ on the TiVo Home screen. It's a collection of free channels, including movies, TV shows, and other entertainment, available to TiVo customers. It's easy, it's free and it's all your entertainment in one place.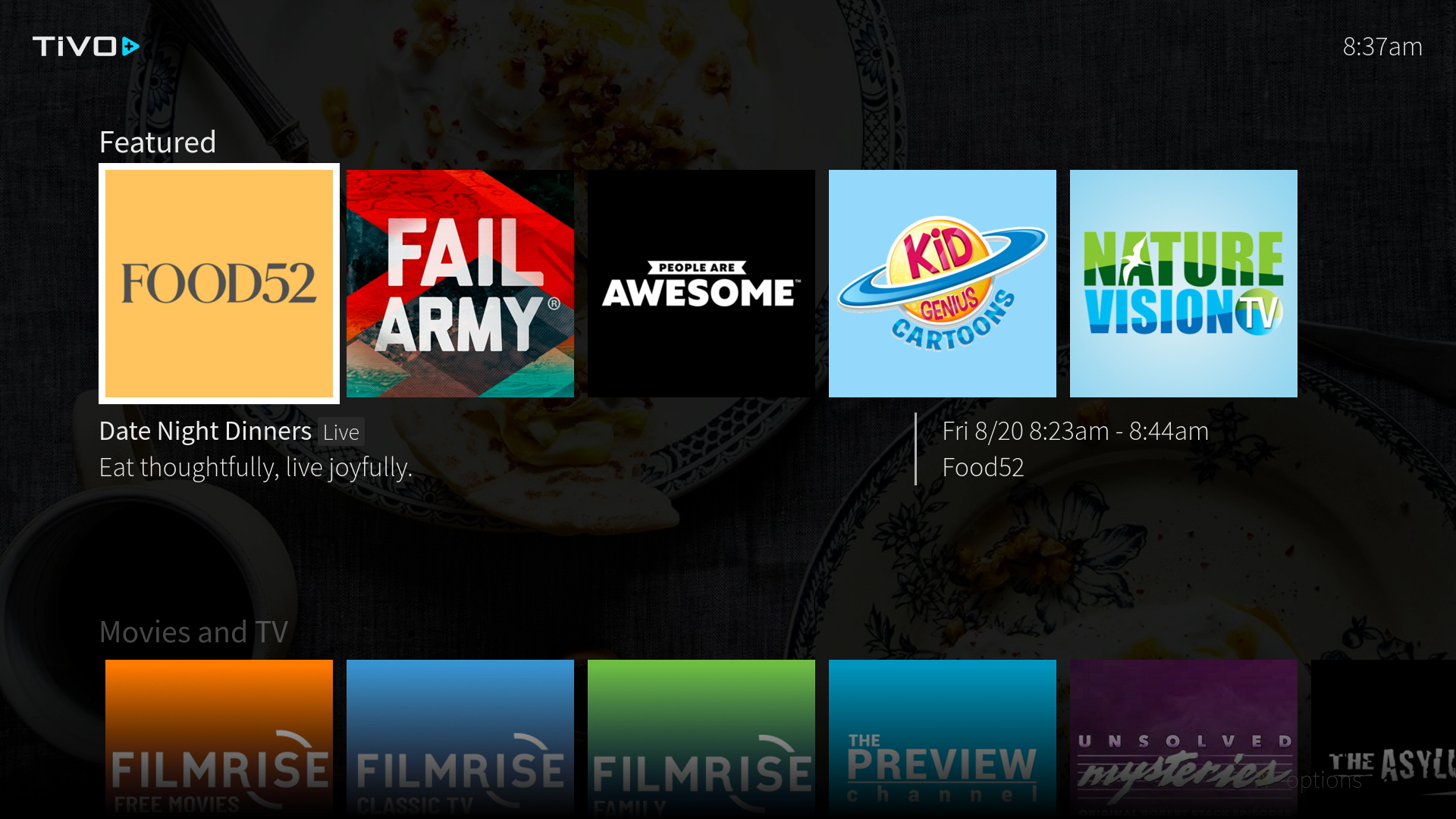 Just select the TiVo+ item from the TiVo ® home screen and you'll find dozens of free channels with gazillion hours of free TV including blockbusters and classic movies, kids and family entertainment, food, lifestyle, cars, sports action, and more.
TiVo+… Search less, watch freely!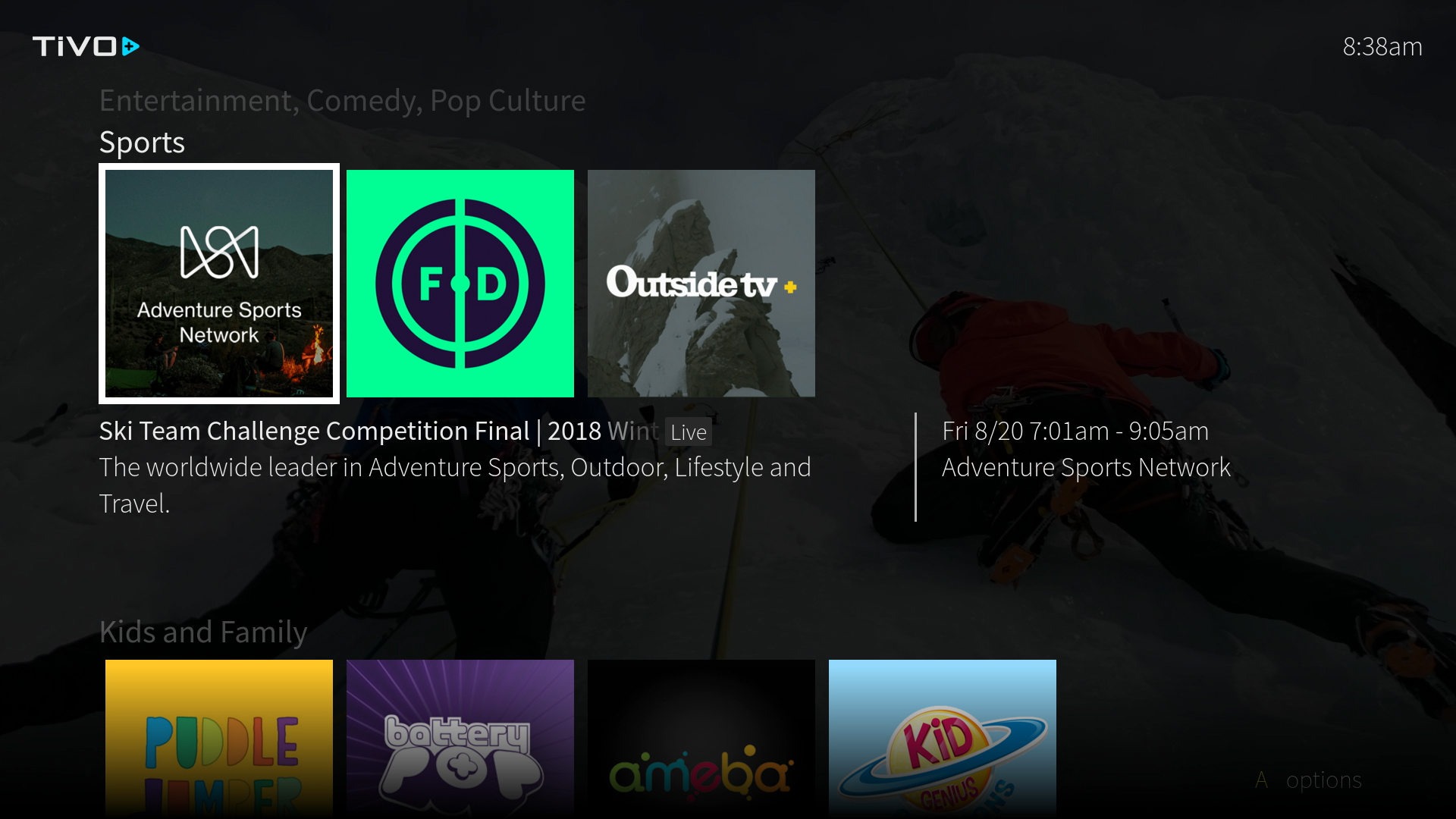 TiVo+ will be rolling out in phases. Over the next couple weeks, it will become available to existing TiVo users operating on Series 6 devices with Experience 4 (TE4). Here's where you can learn more about TiVo+.
________
© TiVo Inc. All rights reserved. TiVo, the TiVo logo, and the TiVo silhouette logo are trademarks or registered trademarks of TiVo Brands LLC. All other trademarks are the property of their respective owners.