When we watch TV at home or on the go, the options seem endless. With Netflix, Hulu, Prime Video, YouTube, ABC, NBC, CBS, FOX, and dozens of other apps, networks, streaming services, and cable services if you go that way, searching seems like a futile effort. The next step in the entertainment experience is simplifying all of these choices in one easy-to-discover interface.
Search should feel more like discovery.  And we should enjoy discovering.
That's where TiVo EDGE™ comes in. Boasting 4K Ultra High Definition (UHD) capabilities and equipped with a superior on-screen user experience, the all-in-one media device brings all your entertainment together in one premium experience. And it delivers this experience in two packages; TiVo EDGE for cable and TiVo EDGE for antenna. Here are the highlights.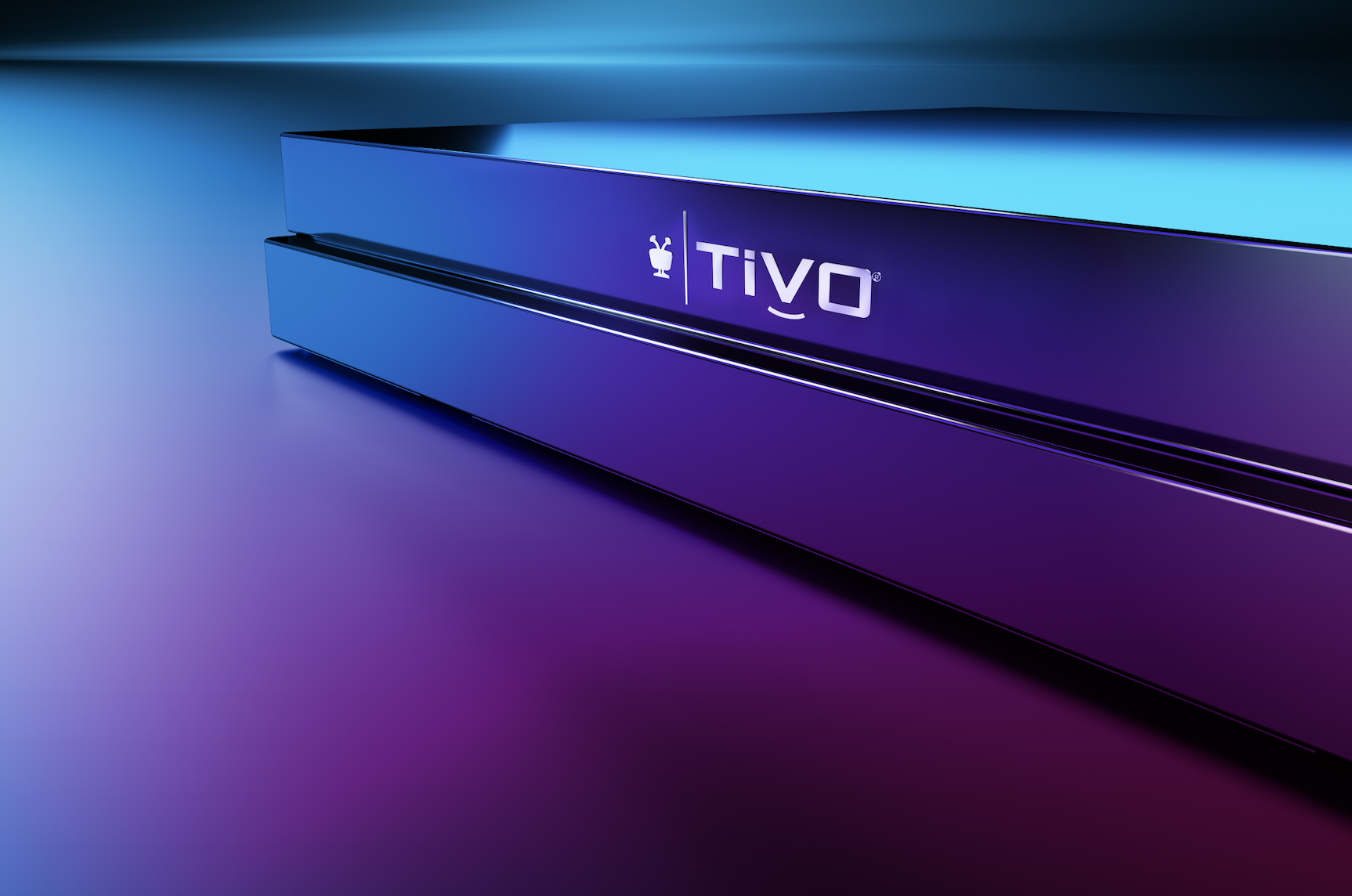 ________
The TiVo EDGE makes binging super easy.
With a single command, OnePass™ lines up every available episode of any series and it brings it all together, no matter if it's from live TV, Hulu, Netflix, on-demand, or a number of other popular apps. So you can binge through season 1 of Bless This Mess on Hulu, and then go right to the ad-skip enabled recordings your TiVo recorded from season 2 for free over the airwaves.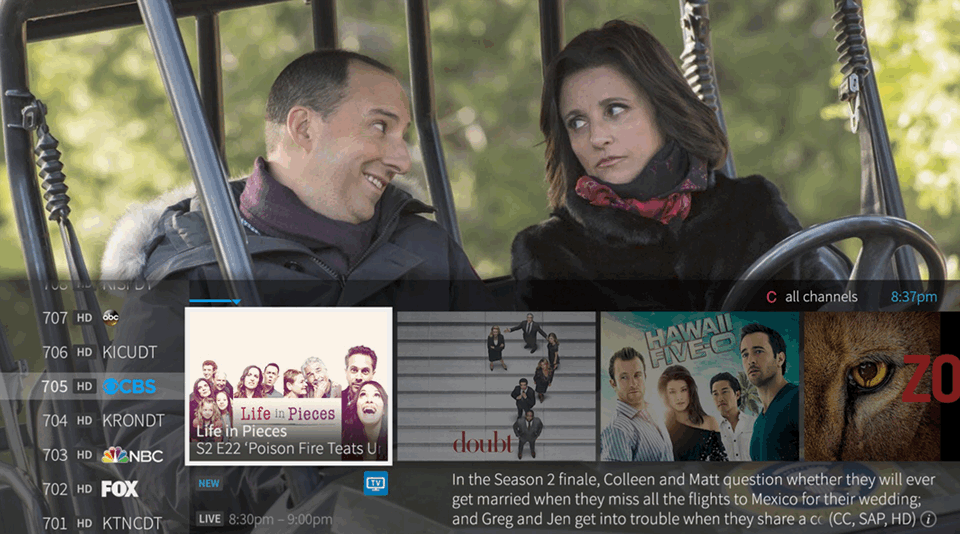 ________
The TiVo EDGE has superior sound and picture.
TiVo EDGE includes Dolby Atmos – where sound moves around you in three-dimensional space, so you feel like you're inside the action. It's wild.
It has a streaming 4K Ultra HD media player so you have an exceptional viewing experience from your favorite streaming services. And for the first time, TiVo EDGE has Dolby Vision 4K HDR that optimizes every scene for the richest, sharpest, and most vibrant picture possible.            
________
You can skip ads automatically, or with a tap.                  
You can set your TiVo to AutoSkip eligible commercials, or you can use the SKIP button or say "skip it" to skip entire eligible commercial breaks. You won't have to fast forward through them like other devices. And you can skip any ads before the show recording with the SKIP button feature as well.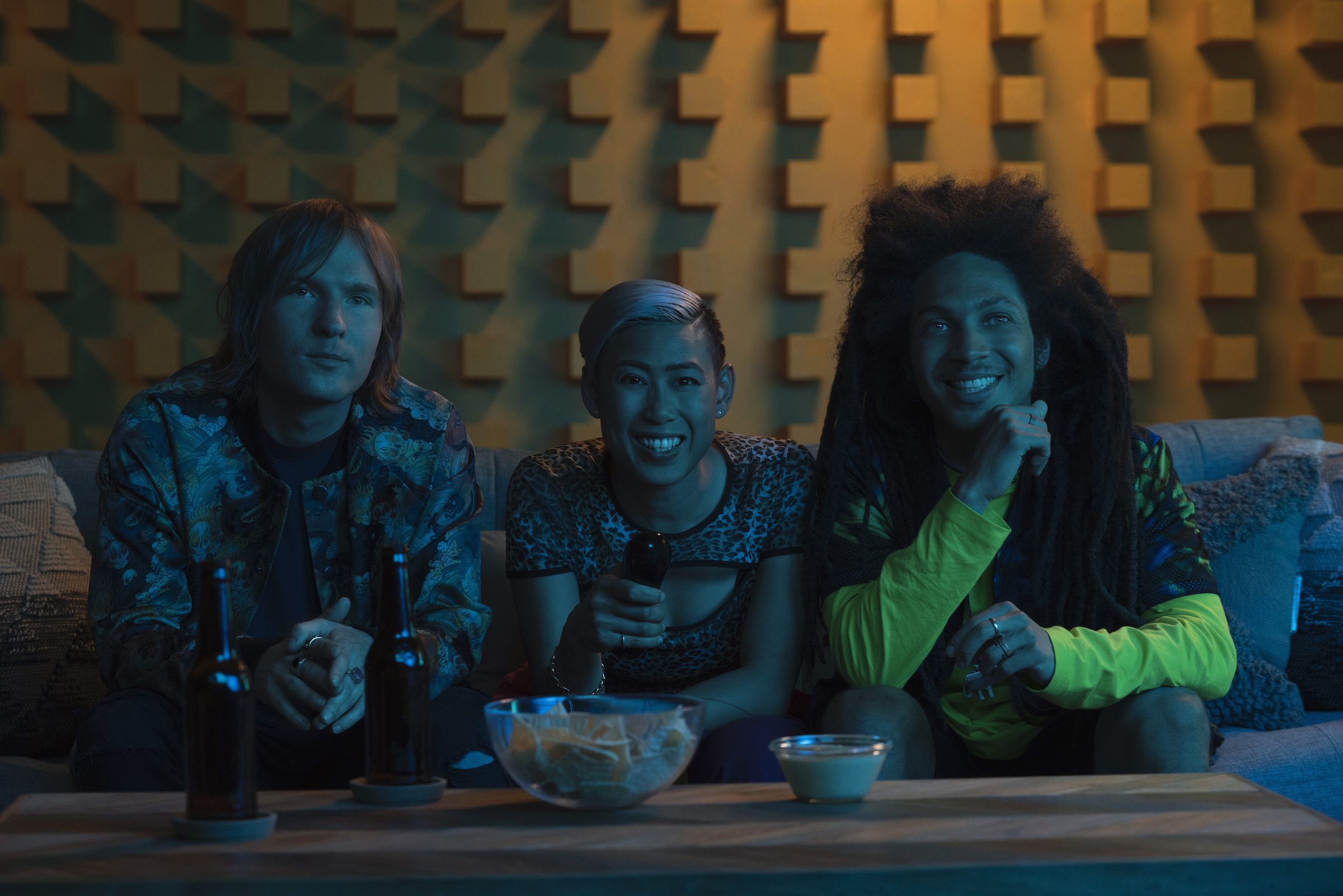 ________
It's made for cable subscribers and cord cutters alike.
Both the cable and the antenna model boast easy one-screen navigation between apps and all major streaming services, live and online TV, and recordings. They both have superior Dolby audio and visual quality, along with all the fan favorites like Auto Skip/SkipMode, OnePass, and universal search.
For cable TV enthusiasts, TiVo EDGE for cable provides a service unlike others and allows for a seamless cable experience on top of all of that. It includes a 2 TB hard drive (up to 300 HD hours) along with 6 tuners.
For cord cutters, TiVo EDGE helps you find and record hundreds of free over-the-air HD shows that you can get with an antenna. Then you can skip eligible ads or set your TiVo EDGE to skip commercials automatically. It has a 2 TB hard drive (up to 300 HD hours) and 4 tuners. Think of all the money you'll save having access to ad-skippable content from all of the major networks, every month. Make sure to pick up a good HD antenna (we recommend something like this).
________
Here's a look at what's in the box.
  ________
In short, TiVo EDGE brings your live, recorded, and streaming TV together into one premium experience, whether you're a cable fan or someone who has cut the cord – so you can spend less time searching and more time discovering, watching, and enjoying what you love.
Here's where you can buy your own all-new TiVo EDGE.
________
© TiVo Inc. All rights reserved. TiVo, the TiVo logo, and the TiVo silhouette logo are trademarks or registered trademarks of TiVo Brands LLC. All other trademarks are the property of their respective owners.