We have a feeling you are not joining large crowds of people to watch fireworks this year. But taking a break from tradition doesn't need to mean sacrificing fun. Here's an alternative way to make America's birthday super memorable that you can set up in the comfort of your own backyard.
Get ready to spend a day with fam and friends, topped off with an evening of America-themed movies played in your new backyard theater. 
Break out the apple pie, hot dogs, and classic American movies, this week's #BackyardMovieNight theme is red, white, and blue.
______
Decorate Your Space
Celebrate patriotism with flags, streamers, lawn furniture, and a few red, white, or blue blankets. Bonus points for adding a ~grand old~ soundtrack.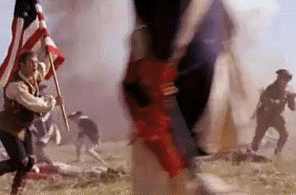 ______
Set a Stars and Stripes Dress Code
Or get decked out in your finest red, white, and blue. Dress it up or dress it down, we salute you either way.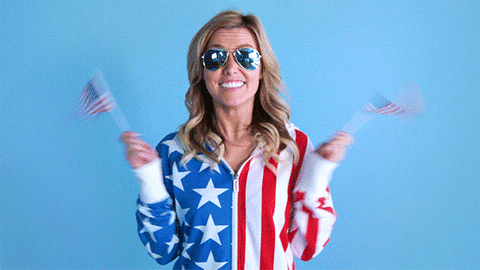 ______
Kick if off With a Boss BBQ
Hot dogs and burgers on the grill = the smell of America. Have your grill master throw some meatless options on the grill too for the vegetarian crowd.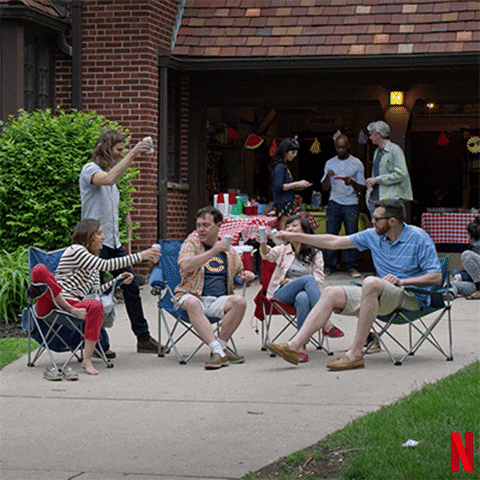 ______
Add Some Themed Snacks 
Make food prep for the big night a family event. Apple pie, ice cream, and s'mores are iconic all-American summer standbys, or go for a healthier option with blue and red berries with bananas.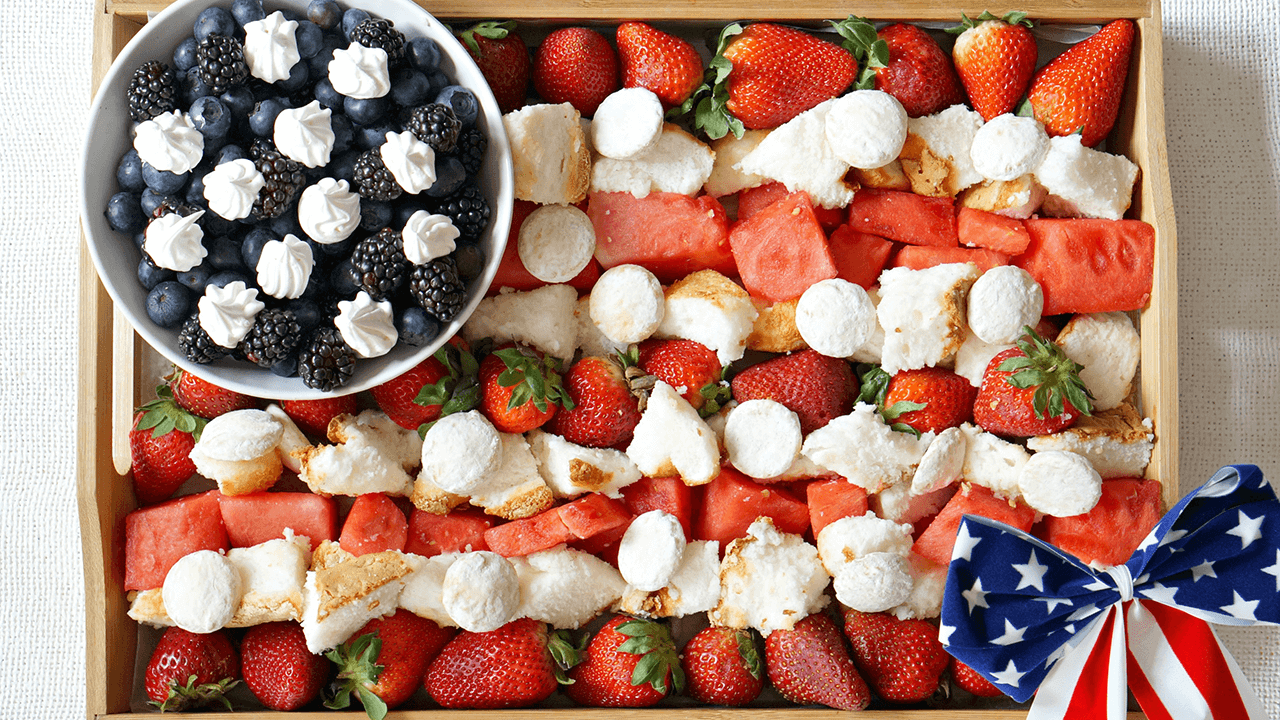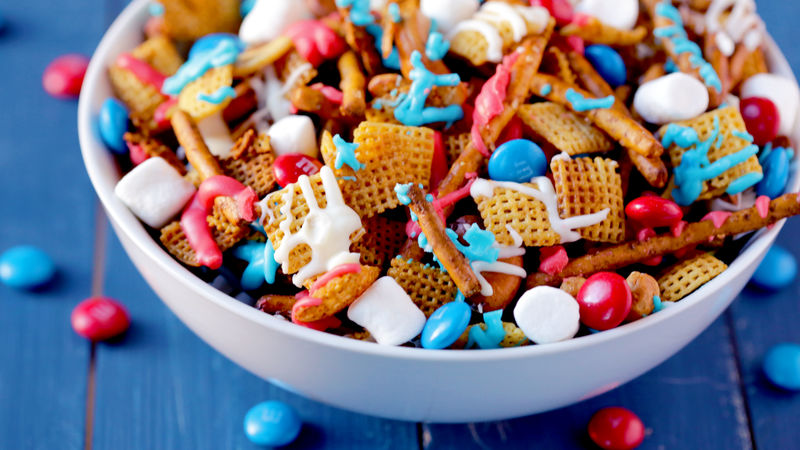 ______
Set up Some Activities
Next, set up some activities and games related to the movie you're planning to screen when the sun goes down. From sing-alongs, to trivia, to playing breaks where the kids can blow off some steam with movie-themed toys.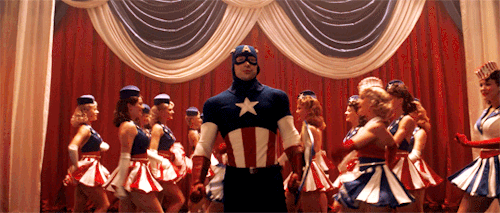 Watching Captain America? Have a costume contest. Lincoln? Have 'em recite part of a famous speech.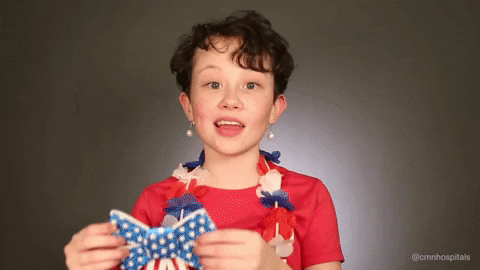 ______
Get the right flicks
Whether you are looking for an entertaining take on history or an action-packed America-themed flick, there are plenty to choose from. Here are a few suggestions:
What to watch: Hamilton  | 
Where to find it: Disney+ (July 3)
What to watch: Lincoln | 
Where to find it: Prime Video, Google Play
What to watch: Independence Day | 
Where to find it: 
Prime Video, Google Play
What to watch: Apollo 13 | 
Where to find it: Prime Video, Google Play
What to watch: Captain America: The First Avenger | 
Where to find it: Prime, Prime Video, Disney+, Google Play
Want more options? HBO Max has "Friday Night Lights"  and "Ford vs. Ferrari," and is now fully integrated with  TiVo Stream 4K. You can also browse through free, ad-supported services like Pluto TV, Tubi TV, IMDb TV, and TiVo+, along with subscription-based streaming services like Netflix, Hulu, Disney+, and of course, HBO Max. And don't forget video on demand services like Vudu and Fandango where you can rent or purchase a huge range of new and classic films.
______
Sit Back and Enjoy
Whatever you do, make sure you put your #BackyardMovieNight on Instagram, TikTok, or Twitter! We'll be surprising folks with some fun prizes all month.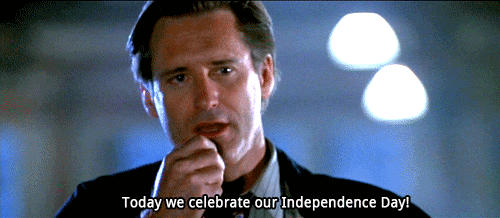 ______
Backyard Movie Night Checklist
Here's a reminder of some of the things you'll need to help make your red, white, and blue #BackyardMovieNight a success:
Projector (there are tons of options available in a variety of price points either to buy or to rent)
Screen: If you have a large wall, you're set. If not, use a white or beige bed sheet, or if you think you might make this a regular occurrence, consider purchasing a projection screen. Fancy.
Sound: Depending on your projector, you may want to set up an auxiliary portable speaker.
Flags, decorations, and maybe some building materials: Cardboard boxes, paint (or markers), construction paper, safety scissors, tape, and other craft tools to help your vision come to life.
Blankets and pillows: get cozy and have blankets on hand just in case it gets chilly when the sun goes down.
Seating: Lawn furniture, piles of cushions, an inflatable mattress, or go all out and drag the sofa outside.
A heads up (or invite?) to the neighbors. Don't forget to allow for some social distancing if inviting others.
Snacks: hotdogs, burgers, s'mores, fresh popcorn, nachos, ice cream, and deluxe candy.
Beverages: soda, water, juice, and hot cocoa if it's chilly out.
A day and evening free to set up and enjoy your perfect backyard movie night!
A strong WiFi connection: make sure it's nice and steady where you're setting up your movie so you're not bugged by interruptions. 
Want more help setting up your #BackyardMovieNight? Click here.
Happy Watching!
__________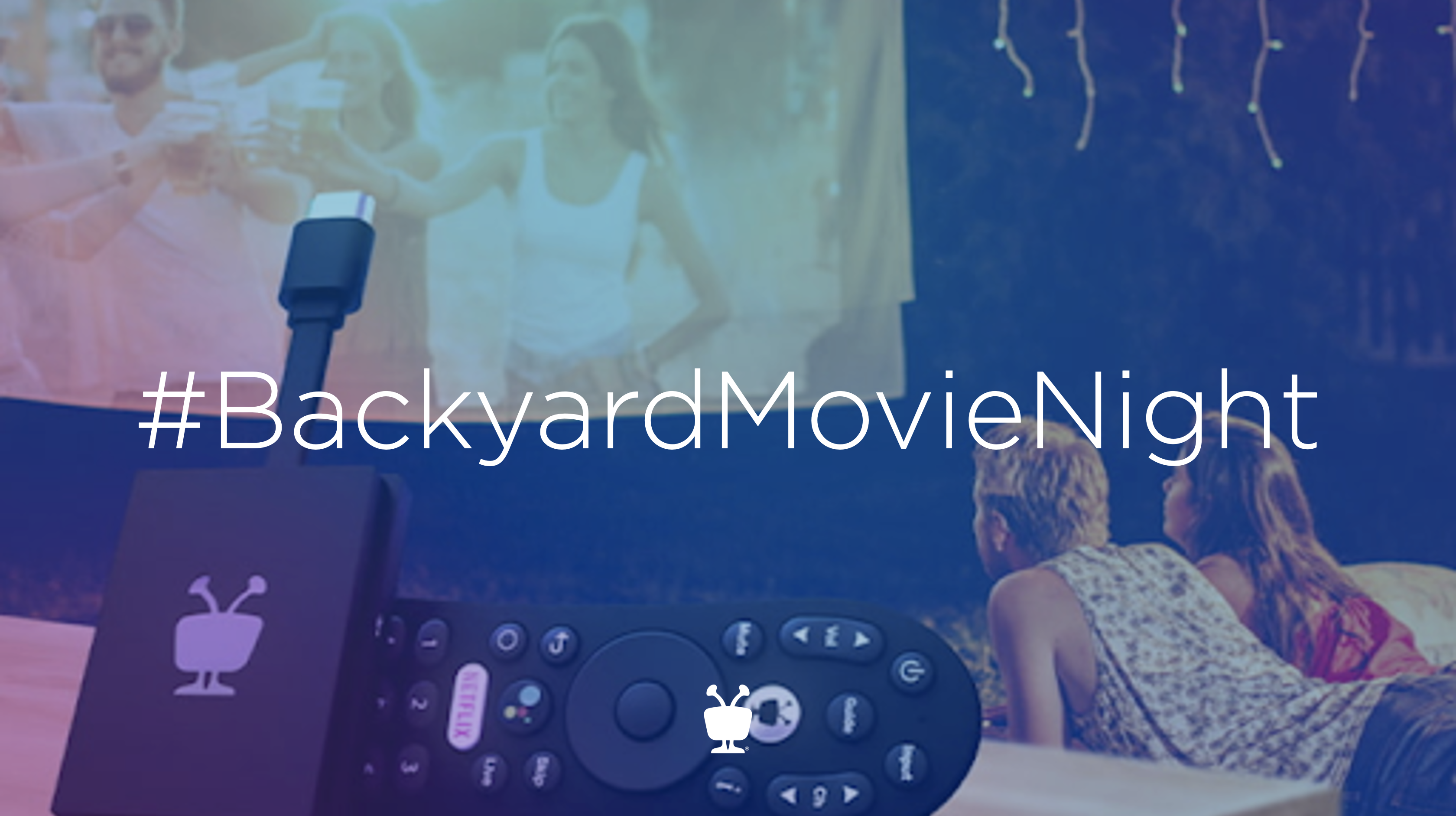 ________
© Xperi. All rights reserved. TiVo, the TiVo logo, and the TiVo silhouette logo are trademarks or registered trademarks of TiVo Brands. All other trademarks are the property of their respective owners.