Musicals make the perfect family movies. They're wholesome, fun, showcase triple-threat talent, and get the same songs in the whole fam's head for days. To level-up your family movie night, set the stage and make it a #BackyardMovieNight with themed snacks, singalongs, and stars in the sky along with the stars on screen. Now who's ready for a little night music(al)?
______
Razzle dazzle 'em
You might not be going to any live theatre any time soon, but who says you can't set up a fabulous evening at the theatre in your own backyard?
Spend the day making a marquee with the kids, light the walkway with fairy lights, and hang a colored sheet on either side of the big screen (aka your 3rd, white sheet). Set up some lux seating with pillows, blankets, and enough room around everyone to stretch out (and to keep their social distance if you invite the neighbors)
Pull together whatever you have on hand, or get handy – like one of our favorites on TikTok, @GoodlyEarth.
______
Bring in the Noise
Have a show tunes playlist going when you and the kids open the theatre for your audience to arrive. If you are technically inclined, try connecting a Bluetooth or auxiliary speaker that you can also use for the movie!
Here's a top 100 playlist, that starts with Music Man's "Trouble" (and that starts with T that stands for TiVo).
______
Feed them, Seymour
Gather the family, get creative, and whip up some musical-themed munchies. Here are a bunch of great ideas to get you started! And it wouldn't hurt to have a few classics around, like velvet movie theatre ropes (aka Twizzlers) or conductor batons (or as some call them, pretzel sticks).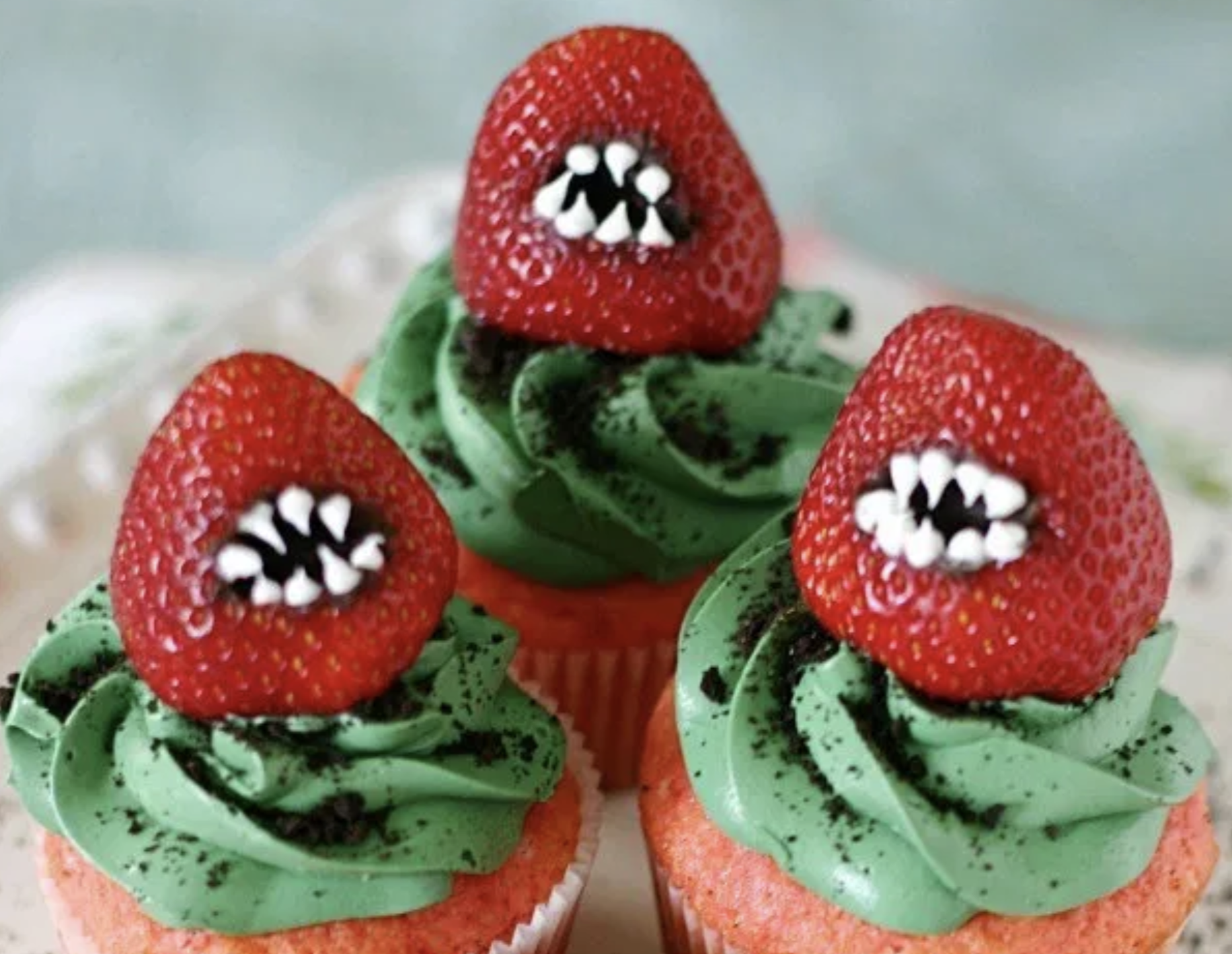 ______
Put on the Ritz
Nothing says special occasion like a dress code! So whether its black tie, dress-like-a-character, or PJs only, make sure you agree on what to wear!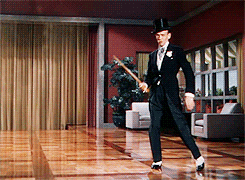 ______
Entr'acte: Showtune karaoke
How much do you want to sing along during a good musical? Well, house rules if your backyard theatre allows audience participation, but one activity is an absolute requirement: an intermission sing-along or karaoke. Show the kids what you're made of. Here's hoping they won't put it on TikTok.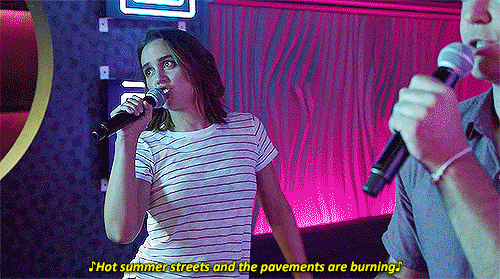 ______
Bring up the curtain (la la la)
View this post on Instagram
______
With TiVo Stream 4K, you can find your shows on free, ad-supported services like Pluto TV, along with subscription services like Netflix, Hulu, Disney+, HBO Max, and on demand services like Vudu. Here are a few of our favorite musicals showing now:
What to watch: Mamma Mia | Where to find it: Prime Video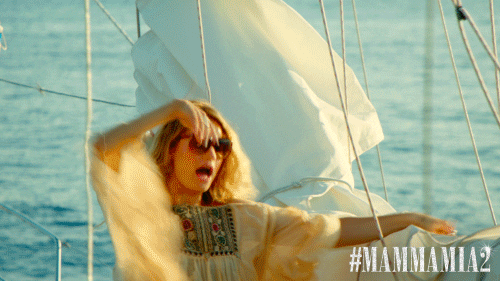 What to watch: Pitch Perfect | Where to find it: Prime Video, Google Play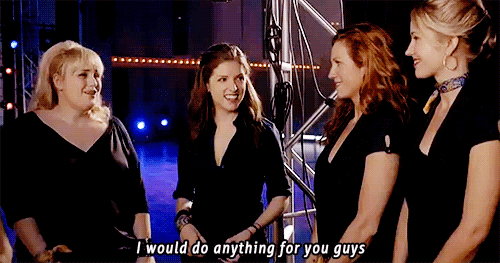 What to watch: High School Musical | Where to find it: Disney +, Prime Video, Google Play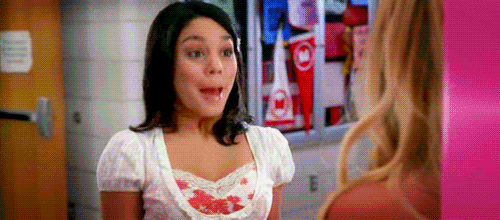 What to watch: Hairspray | Where to find it: Prime Video, Google Play

What to watch: Chicago | Where to find it: Prime Video, Google Play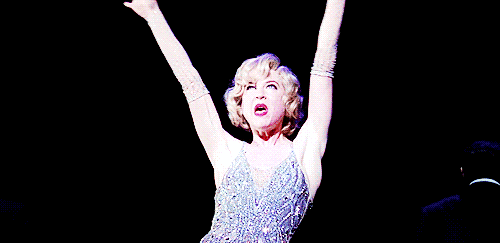 ______
Backyard Movie Night Checklist
Here's a reminder of some of the things you'll need to help make your Broadway #BackyardMovieNight a success:
Projector: There are tons of options available in a variety of price points either to buy or to rent.
Screen: If you have a large wall, you're set. If not, use a white or beige bed sheet, or if you think you might make this a regular occurrence, consider purchasing a projection screen. Fancy.
Sound: Depending on your projector, you may want to set up an auxiliary portable speaker.
Decorations and crafting materials: Lights, cardboard, markers and paint, and some imagination can help your vision come to life.
Blankets and pillows: get cozy and have blankets on hand just in case it gets chilly when the sun goes down.
Seating: Lawn furniture, piles of cushions, an inflatable mattress, or go all out and drag the sofa outside.
A heads up (or invite?) to the neighbors. Don't forget to allow for some social distancing if inviting others.
Snacks: fresh popcorn and other munchies.
Beverages: soda, water, juice, and hot cocoa if it's chilly out.
A day and evening free to set up and enjoy your perfect backyard movie night!
A strong WiFi connection: make sure it's nice and steady where you're setting up your movie so you're not bugged by interruptions. 
______
Now take a seat, the musical is starting!
Make sure to tag @TiVo in your #BackyardMovieNight posts on Instagram, TikTok, or Twitter! We may just send you a fun surprise.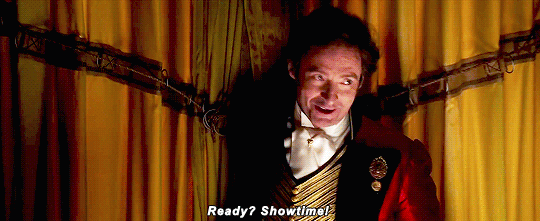 ________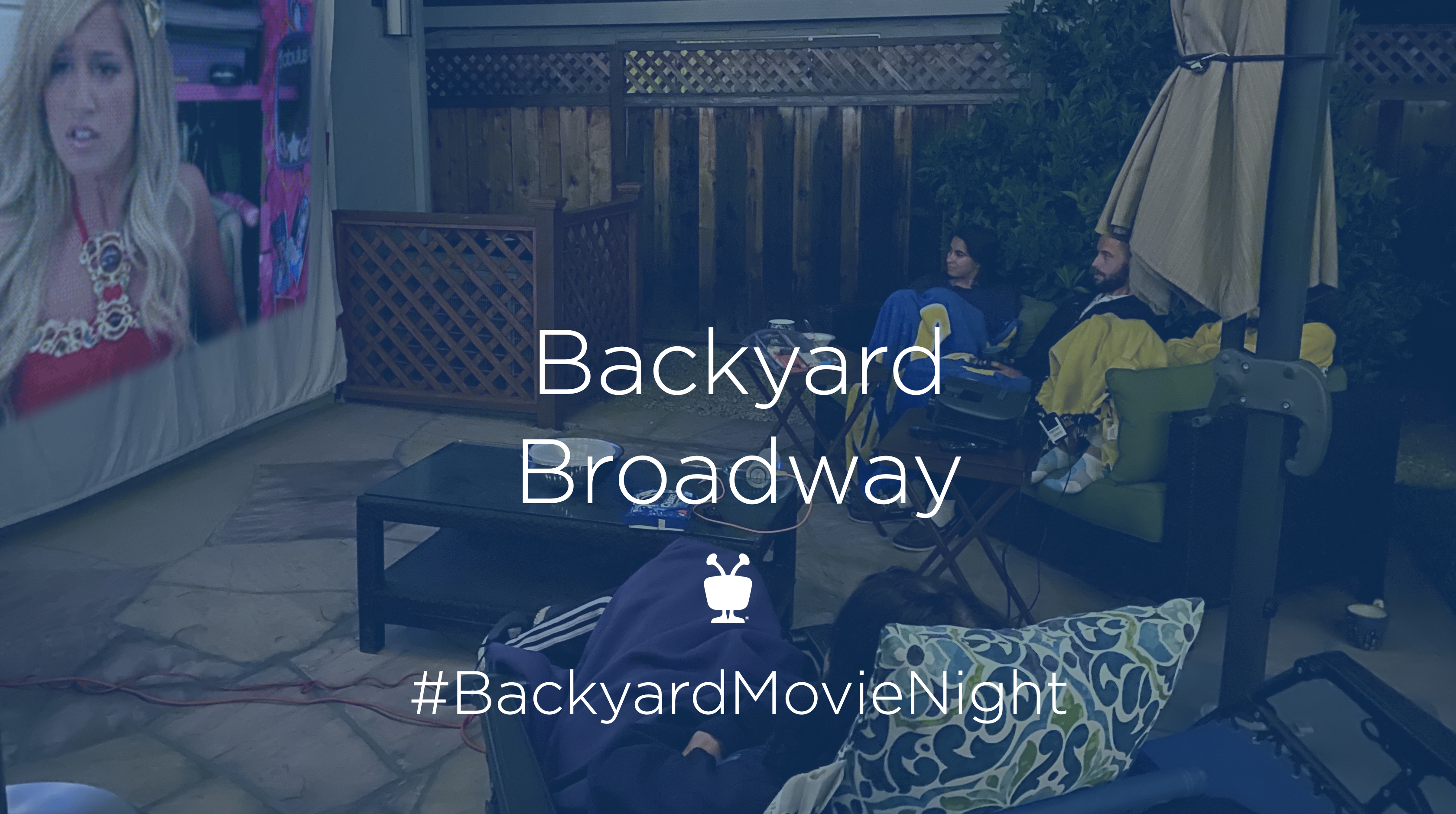 © Xperi. All rights reserved. TiVo, the TiVo logo, and the TiVo silhouette logo are trademarks or registered trademarks of TiVo Brands. All other trademarks are the property of their respective owners.