TiVo has released its Q4 2019 Video Trends Report, the company's biannual exploration of consumer opinion surveys from 6,000+ viewers in the U.S. and Canada.
The report tracks reflections of and reactions to the ever-evolving media landscape. Read on for key findings.
A Mountain of Options
The sheer scale of services both available to and subscribed by viewers has grown exponentially, as evidenced by the latest usage numbers reported by survey respondents.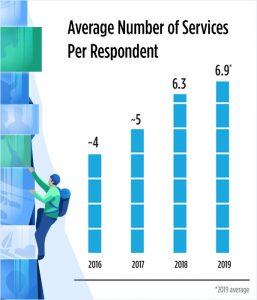 See page 3 of the report for related findings.
Channel Preferences
Respondents indicated wanting ~22 channels in their TV packages and said they're willing to pay $33+ per month to access them.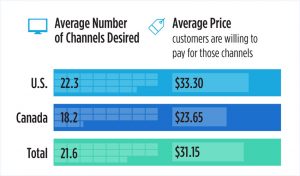 See page 12 of the report for related findings.
The Path to Discovery
Consumers reported spending an average of 11+ minutes finding new shows or movies through major OTT platforms.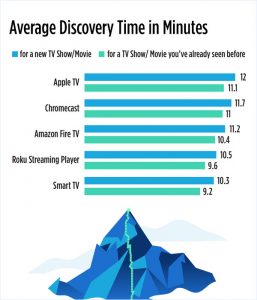 See page 14 of the report for related findings.
Recommendations Awareness Climbs
More than 85 percent of respondents said recommendations from their pay-TV and/or streaming provider(s) are either "sometimes" or "always" accurate.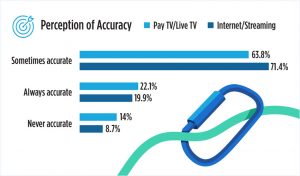 See page 18 of the report for related findings.
Wanted: Universal Guide
Finally, given what we know about the overwhelming amount of services, channels and video programming available, it's no surprise survey respondents desire a one-stop experience for managing and watching all that available content.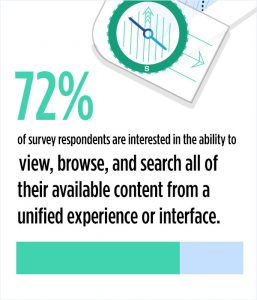 See page 16 of the report for related findings.
Read the Full Report
For these insights and more, download the report now.
© 2020 TiVo Corporation. All rights reserved. TiVo and the TiVo logo are registered trademarks of TiVo Brands LLC.