TiVo recently released its latest video trends report, a deep-dive into findings from consumer opinion surveys of 5,000+ viewers in the U.S. and Canada. Read on for some top-level insights.
An Ocean of Options
With new video providers constantly entering the market with branded and niche services to supplement viewers' traditional cable packages and satellite TV subscriptions, it should be no surprise multi-service usage has grown – 14 percent year-over-year, according to survey responses.
Watch What Happens
Live TV is still tops with respondents, but OTT and DVRed programming are close behind, according to viewers who regularly watch one hour or more.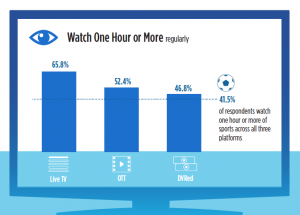 Choice Bundles
When asked to identify their ideal video service "bundle," 40 percent of respondents indicated a preference for the combination of pay TV, YouTube and Facebook.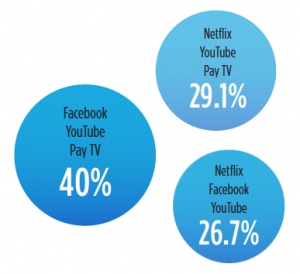 In Search of … Search
Finally, almost a quarter (23 percent) of survey respondents said they want a new programming guide format, and more than half (50.7 percent) expressed a desire for search functionality across viewing platforms.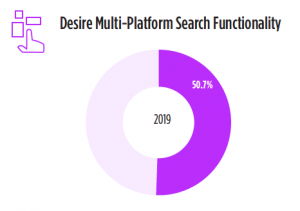 Read the Full Report
Video Trends Report: Q2 2019 also explores preferences in pay TV, à la carte bundling, SVOD and free OTT video services, including:
How viewers use video services to find and interact with TV programming and movies
Preferred entertainment genres
Adoption and consumption of AVOD vs. SVOD, MVPD and social media viewing platforms
The latest stats on cord-cutting
Top streaming devices
Voice search usage
Consumer feedback on recommendations and personalization
© 2019 TiVo Corporation. All rights reserved. TiVo and the TiVo logo are registered trademarks of TiVo Corporation and/or its subsidiaries worldwide.