We surveyed American television watchers about holidays, TV, and movies. Here's what we learned.
________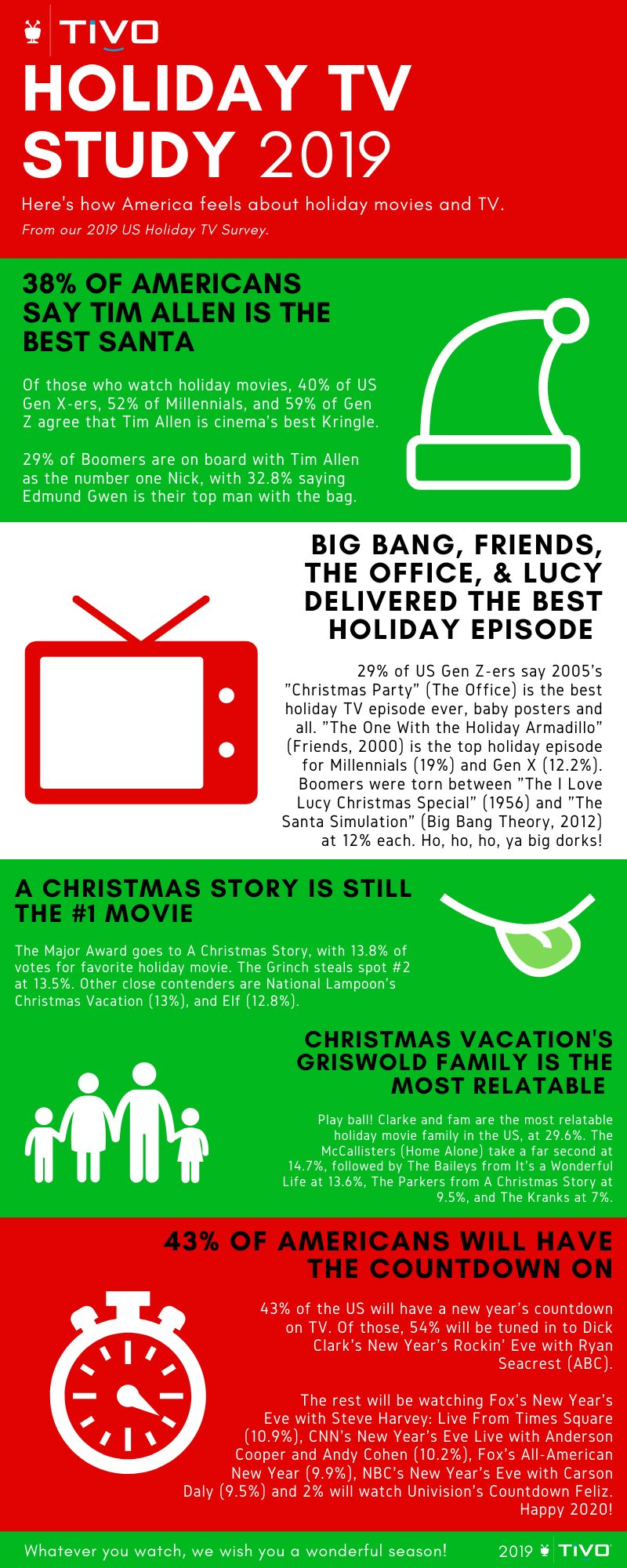 Here's how America feels about holiday movies and TV. From our 2019 US Holiday TV Survey.
38% of Americans Say Tim Allen is the Best Santa
Of those who watch holiday movies, 40% of US Gen X-ers, 52% of Millennials, and 59% of Gen Z agree that Tim Allen is cinema's best Kringle. 29% of Boomers are on board with Tim Allen as the number one Nick, with 32.8% saying Edmund Gwen is their top man with the bag.
Big Bang, Friends, The Office, & Lucy Delivered the Best Holiday Episode
29% of US Gen Z-ers say 2005's "Christmas Party" (The Office) is the best holiday TV episode ever, baby posters and all. "The One With the Holiday Armadillo" (Friends, 2000) is the top holiday episode for Millennials (19%) and Gen X (12.2%). Boomers were torn between "The I Love Lucy Christmas Special" (1956) and "The Santa Simulation" (Big Bang Theory, 2012) at 12% each. Ho, ho, ho, ya big dorks!
A Christmas Story is Still the #1 Movie
The Major Award goes to A Christmas Story, with 13.8% of votes for favorite holiday movie. The Grinch steals spot #2 at 13.5%. Other close contenders are National Lampoon's Christmas Vacation (13%), and Elf (12.8%).
Christmas Vacation's Griswold Family is the Most Relatable
Play ball! Clarke and fam are the most relatable holiday movie family in the US, at 29.6%. The McCallisters (Home Alone) take a far second at 14.7%, followed by The Baileys from It's a Wonderful Life at 13.6%, The Parkers from A Christmas Story at 9.5%, and The Kranks at 7%.
43% of Americans Will Have a Countdown On
43% of the US will have a new year's countdown on TV. Of those, 54% will be tuned in to Dick Clark's New Year's Rockin' Eve with Ryan Seacrest (ABC). The rest will be watching Fox's New Year's Eve with Steve Harvey: Live From Times Square (10.9%), CNN's New Year's Eve Live with Anderson Cooper and Andy Cohen (10.2%), Fox's All-American New Year (9.9%), NBC's New Year's Eve with Carson Daly (9.5%) and 2% will watch Univision's Countdown Feliz. Happy 2020!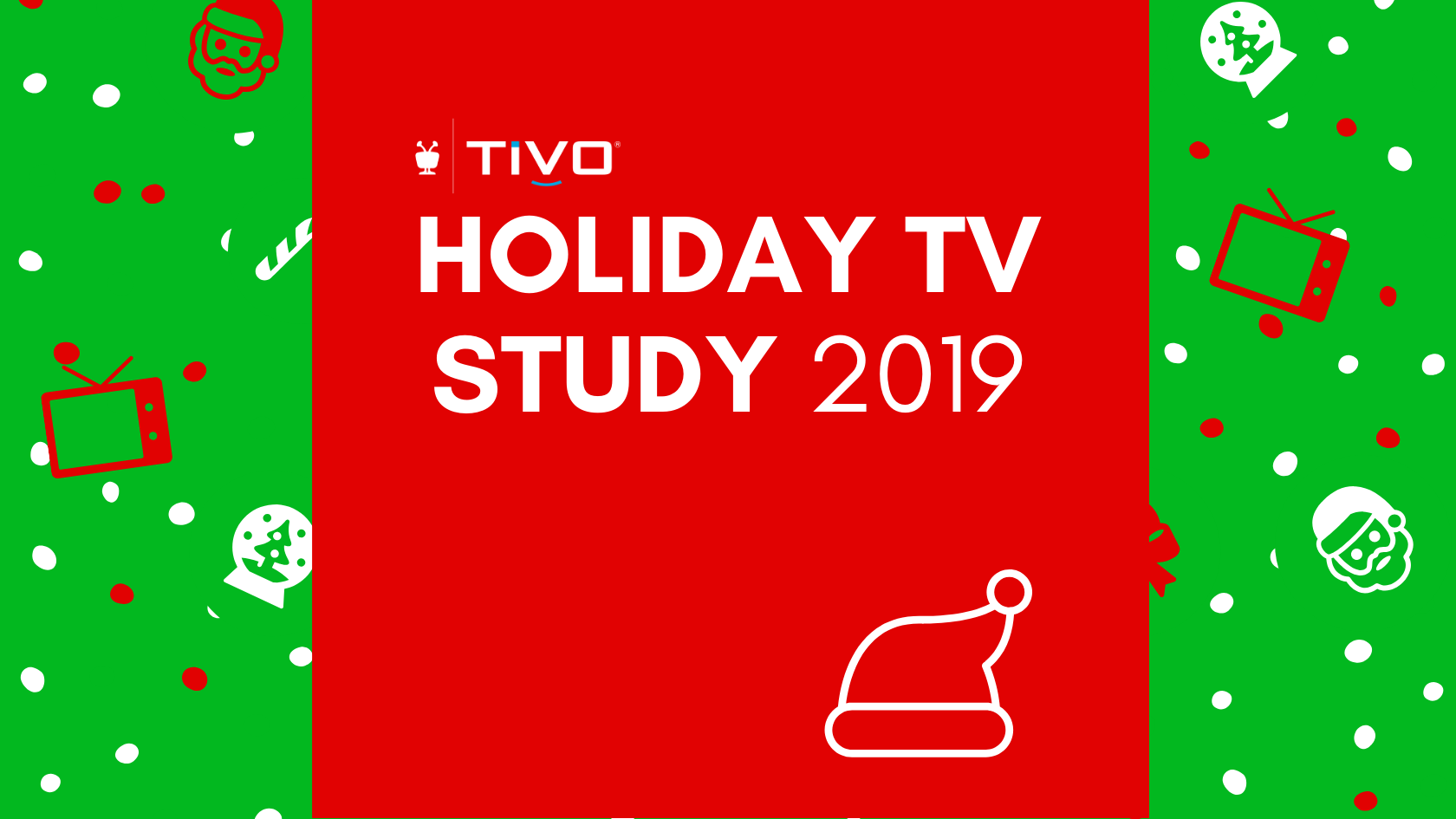 TiVo family, thank you for having us as part of your holiday. Whatever you watch, we wish you a wonderful season! For additional information on the TiVo Holiday TV Study, contact social@tivo.com with "Holiday TV Study" in the subject.
________
© TiVo Inc. All rights reserved. TiVo, the TiVo logo, and the TiVo silhouette logo are trademarks or registered trademarks of TiVo Brands LLC. All other trademarks are the property of their respective owners.