The TiVo Q4 2020 Video Trends Report is out. The company's biannual exploration of consumer opinion surveys from 4,500+ viewers in the U.S. and Canada covers the last quarter of the seemingly endless year of global pandemic that was 2020.
Read on for key findings.
Streaming Way Up Among Broadband-Only Subscribers
While the number of streaming services per person among pay-TV subscribers remained steady from Q1 2020, among broadband-only subscribers, the number rose from 4.9 to 6.7, an increase of 35 percent.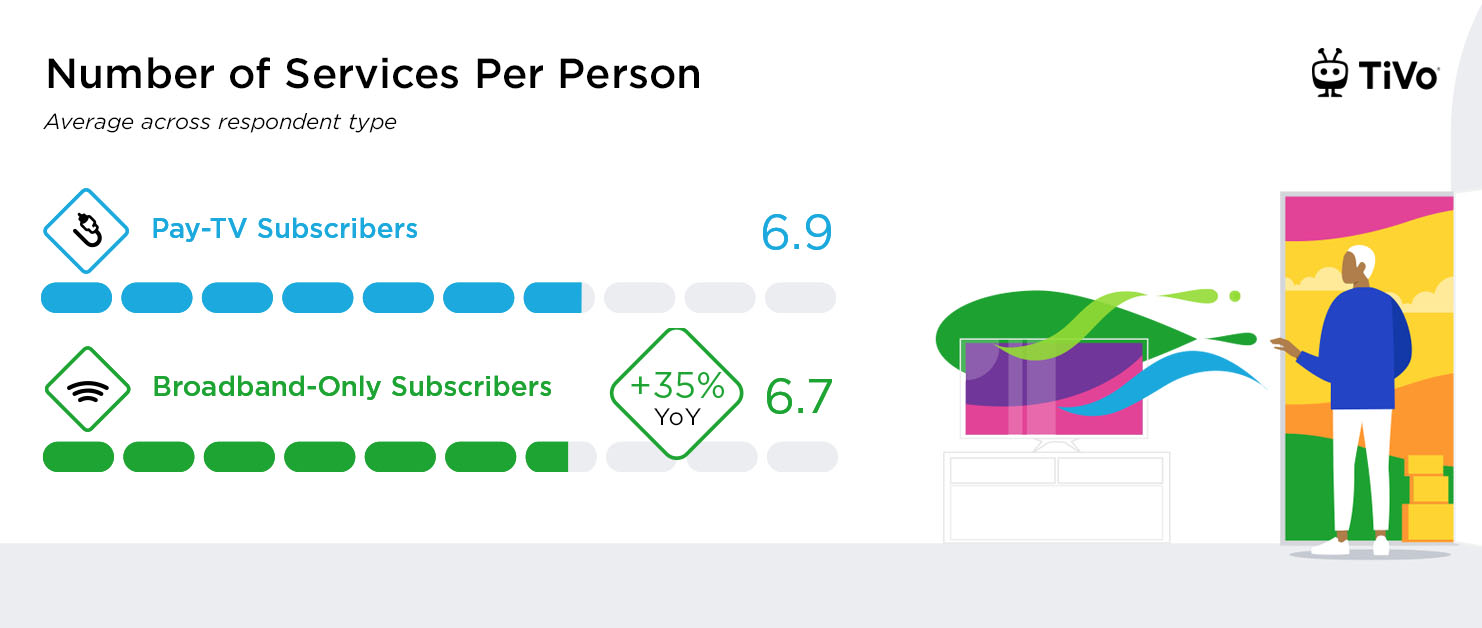 See page 3 of the report for related findings.
Local Content is King
In times of great uncertainty, local content is vital, as evidenced by the 83 percent of survey respondents indicating it was important; up 10 percent since 2019 and 12 percent YOY among broadband-only subscribers.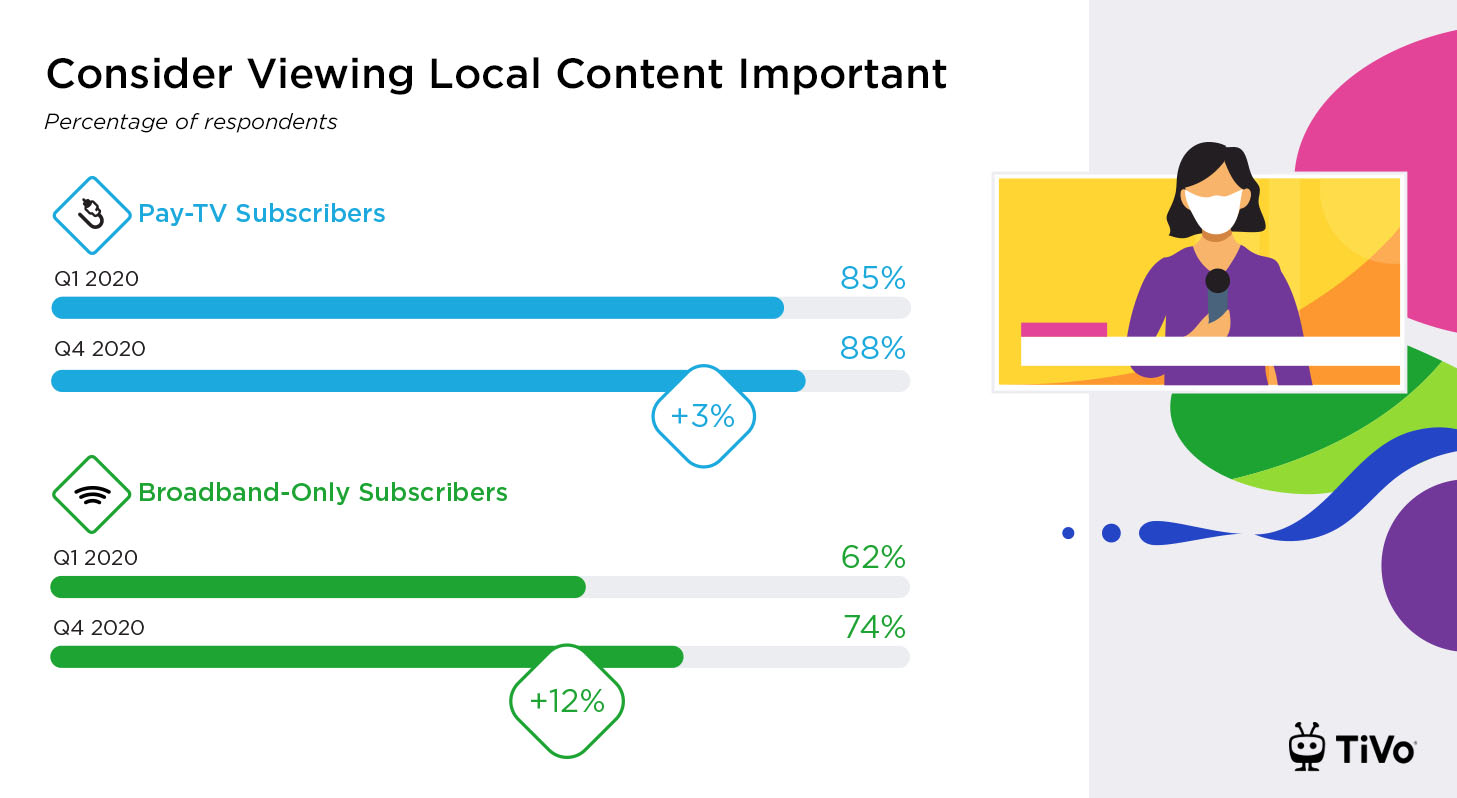 See page 7 of the report for related findings.
Free is Key
Contrary to popular belief, most viewers don't mind ads, including nearly three-quarters of consumers watching broadcast TV via antenna or AVOD. Seventy-nine percent of survey respondents said they'd rather use free, ad-supported streaming than subscribe to another paid service.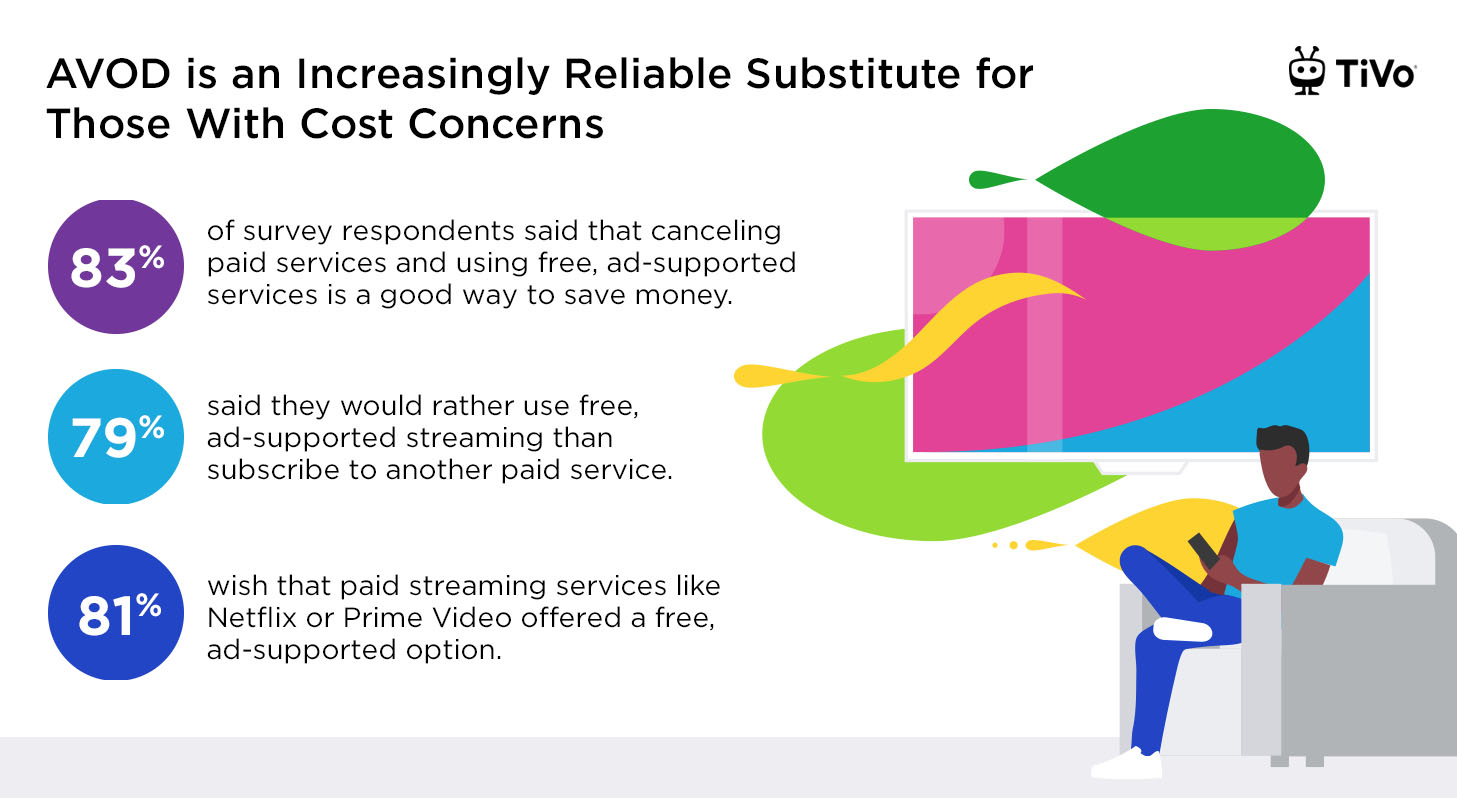 See page 11 of the report for related findings.
Recommendations & Relevance
Finally, survey respondents reported watching recommended shows or movies from their video services ~40 percent of the time, with 98 percent indicating recommendations from their subscription streaming services are "sometimes" or "always" relevant.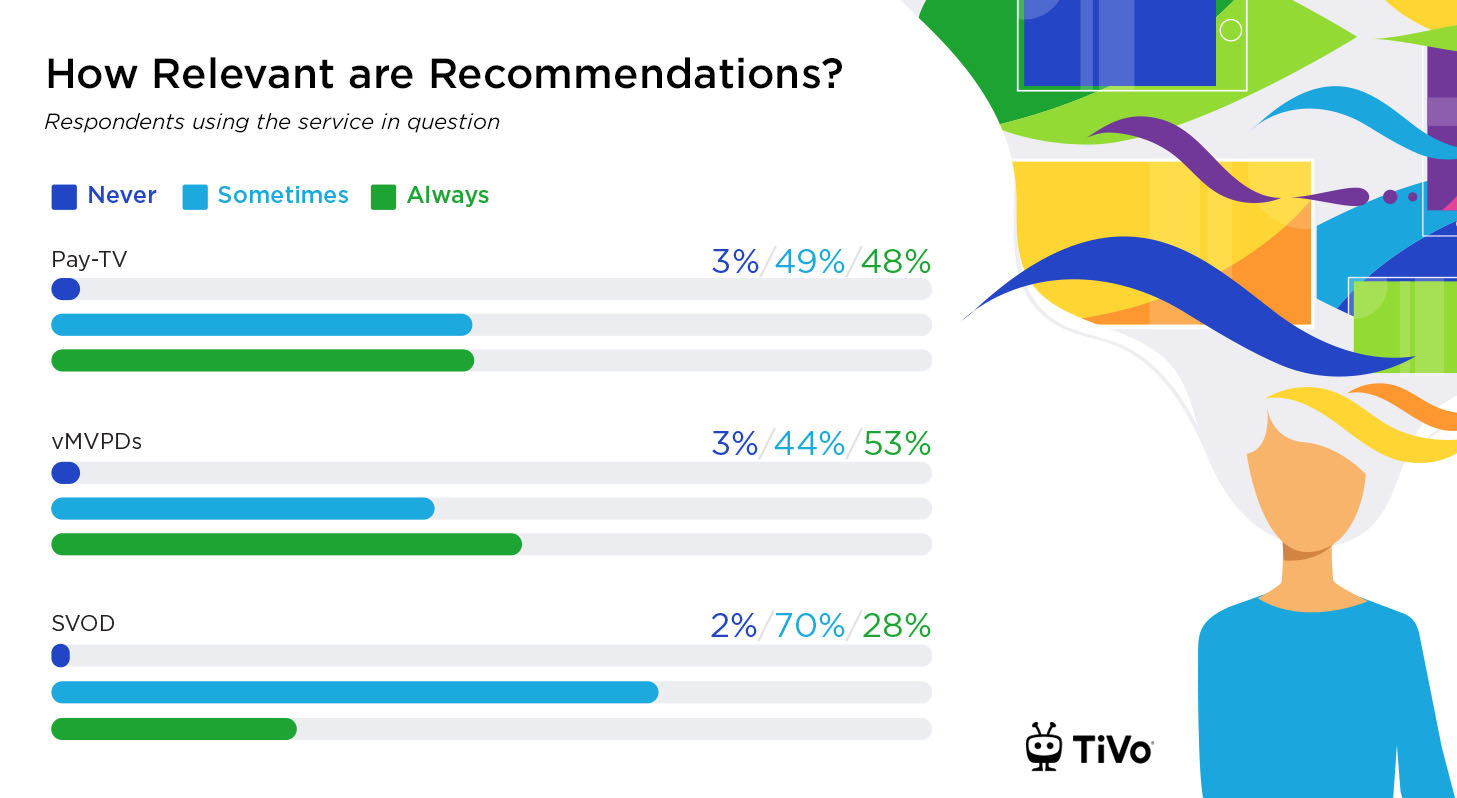 See page 22 of the report for related findings.
For these insights and more, download the report now.