The 2019 TiVo Thanksgiving TV Study
 We surveyed TiVo® customers about their turkey and television consumption behaviors. Here is what we learned.
________
98% of households feel TV is an important part of Thanksgiving, with more families prioritizing football over the Thanksgiving Parade.
Our study concluded that TV + Thanksgiving is still a classic holiday paring. When asked what role TV plays during Thanksgiving, football got 31.9% of the votes, while only 2% polled said TV is off-limits. After the winning vote of football, lazing on the couch and flipping around garnered 22.2% of the votes, with watching the parade (20.6%) beating out background noise (16.9%). 6.4% of those tested are undecided on just how TV will fit in this year.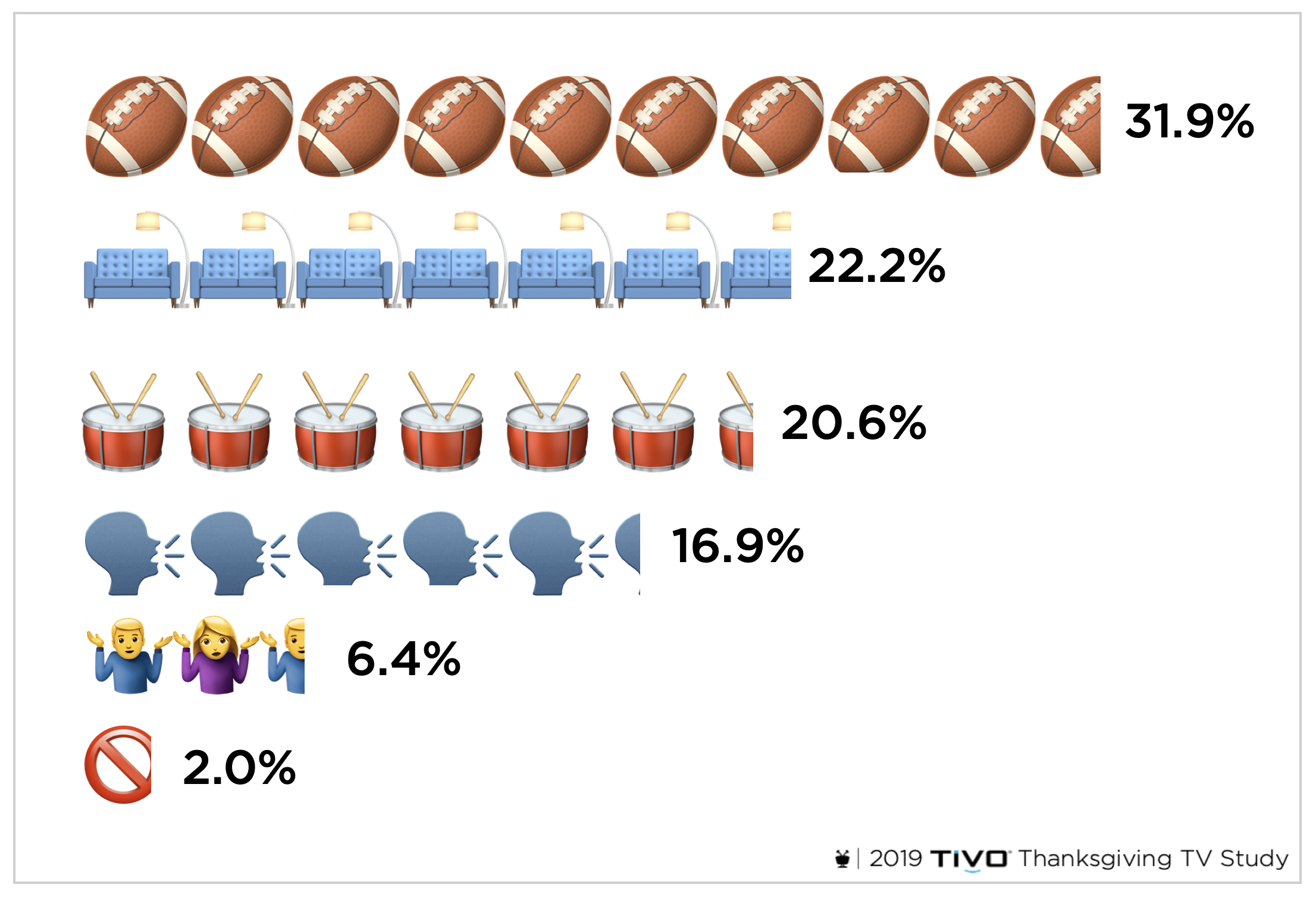 ________
51% of American families say they are most like the Pearsons or the Simpsons when they get together on Thanksgiving.
26.9% of people say that when their family gets together for Thanksgiving they are most like the Pearsons, followed by a close-second Simpsons at 24.1%.  Downton's very formal Crawley family came in 3rd at 15.3%, followed by the spirited Gilmores (12.3%), and then the edgy Sopranos (10.8%). The charmingly dysfunctional Bluths (8.6%) and the loveable Villanuevas (2%) rounded off the votes in our study.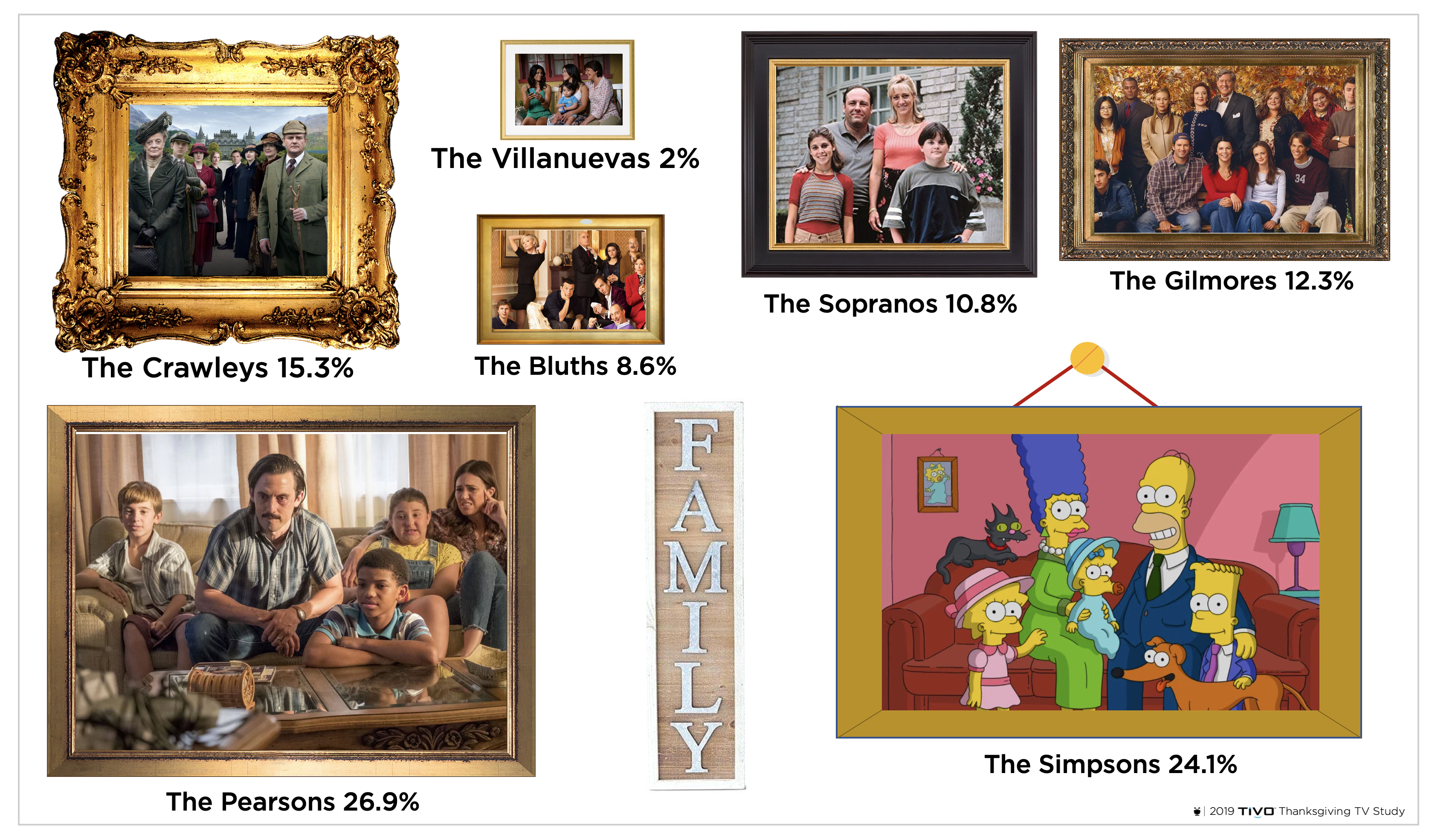 ________
62.3% of people think they will have control over the remote.
When we polled people asking who would control programming decisions this holiday, an overwhelming number of respondents said it would be themselves. Good luck with that.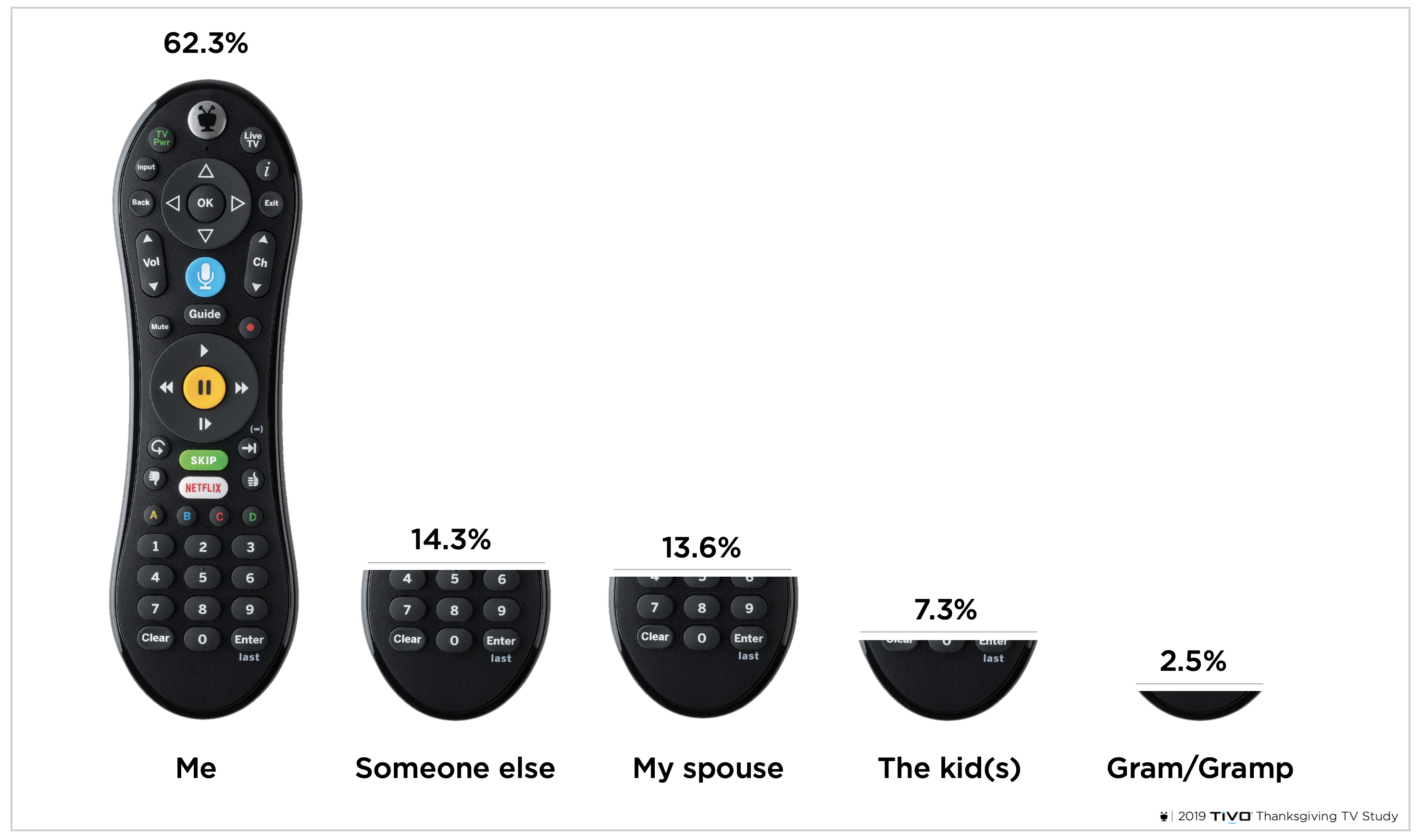 ________
60.9% of Americans follow a strict no-phones-during-Thanksgiving-dinner policy.
As big a role the that the screen plays during Thanksgiving, the majority of those polled, 60.9%, say there's one time that we put our devices away – and that's the dinner itself. 34.9% say keep it in moderation, and 4.2% say screens make Thanksgiving dinner possible.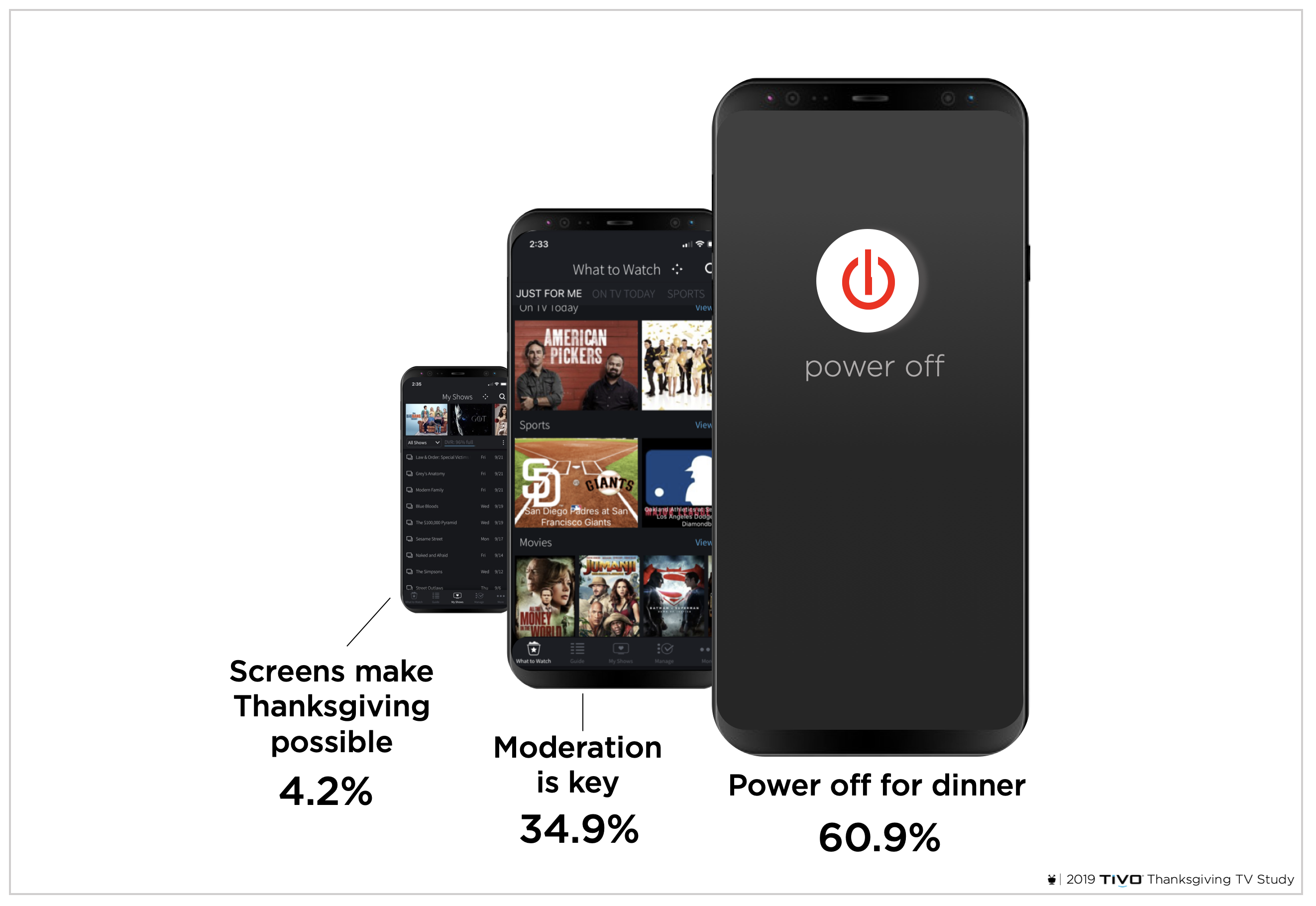 ________
The majority of families spend time with their loved ones after Thanksgiving dinner, with 22.1% falling asleep in front of the TV.
10.7% of Americans take a long walk after stuffing themselves, and 3.9% head right to the Black Friday sales. Respect to anyone who doesn't fall asleep immediately after pie.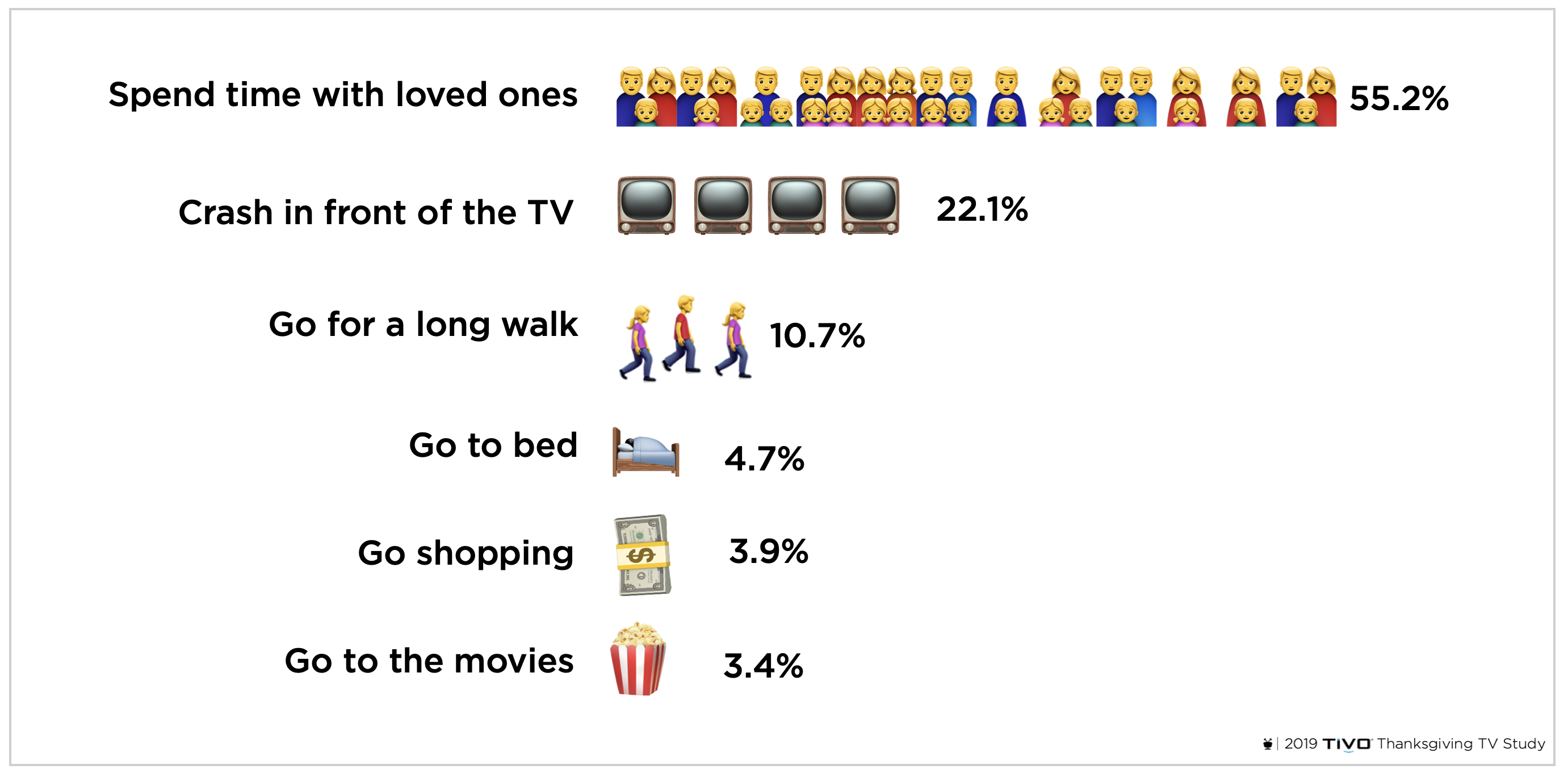 ________
 TiVo family, we are truly happy to be a part of your Thanksgiving. Whatever you end up doing this year, save us some leftovers (which 36.8% of respondents say is better than the dinner itself, btw). For additional information on the TiVo Thanksgiving TV Study, contact social@tivo.com with "Thanksgiving TV Study" in the subject.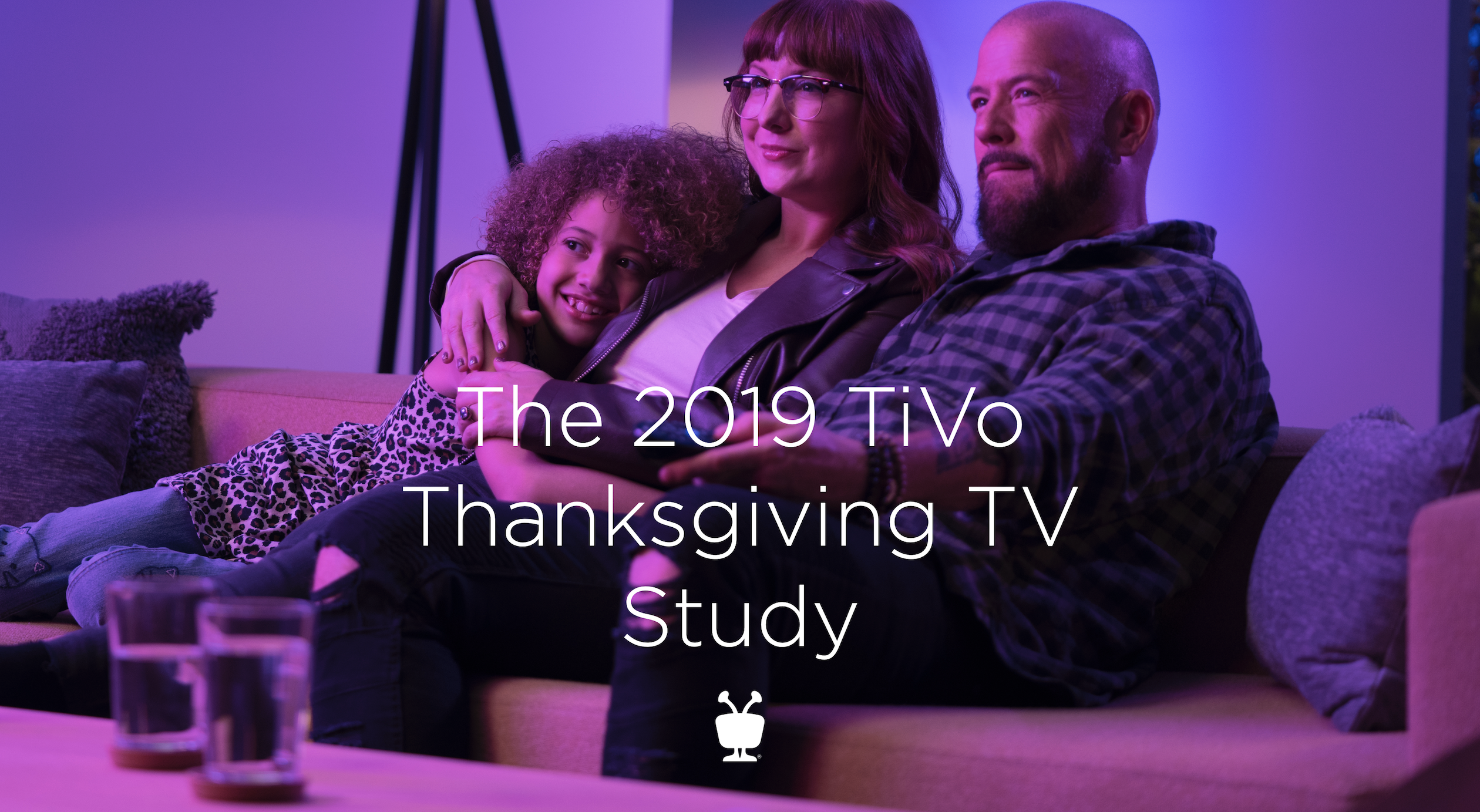 ________
©  TiVo Inc. All rights reserved. TiVo, the TiVo logo, and the TiVo silhouette logo are trademarks or registered trademarks of TiVo Brands LLC. All other trademarks are the property of their respective owners.