The TiVo Q2 2021 Video Trends Report is available for download. Our biannual exploration of consumer opinion surveys from 4,500+ viewers in the U.S. and Canada tracks the evolution of the media landscape in this time of industry transitions and challenges.
Read on for key findings, and watch the report preview below where Fariba Zamaniyan, VP, Sales & Monetization, and Scott Maddux, VP, Content Strategy & Business Development, discuss the report findings and dynamic media landscape.
A CONTINUED BOOM IN SERVICES AND SUBSCRIBERS
The average viewer in North America utilizes 8.7 different video services – a 26 percent increase from Q4 2020. In the 18-30 age range, the average number of video services rises to 11.26; among respondents aged 51 and over, the number falls to five.
See page 3 of the report for related findings.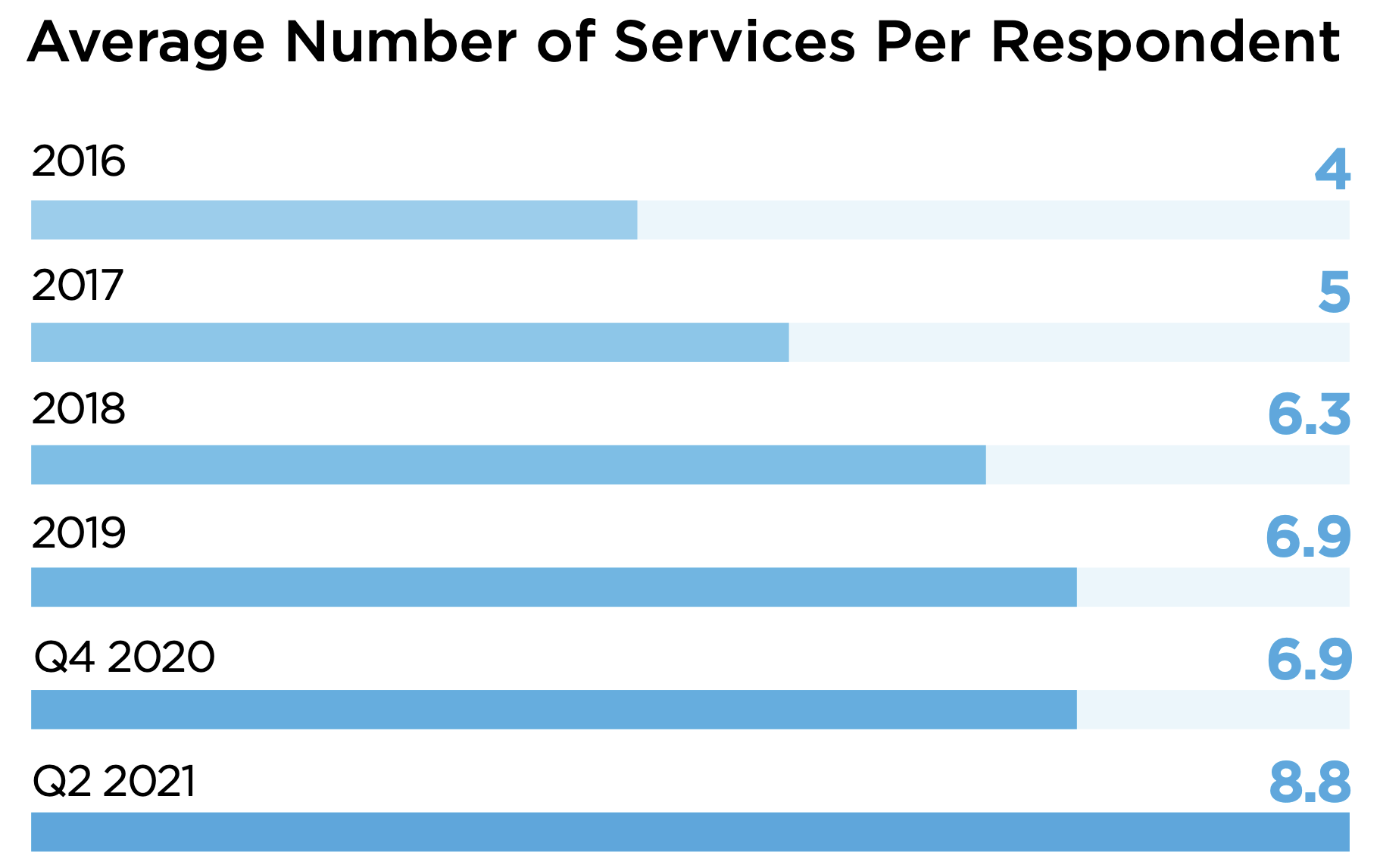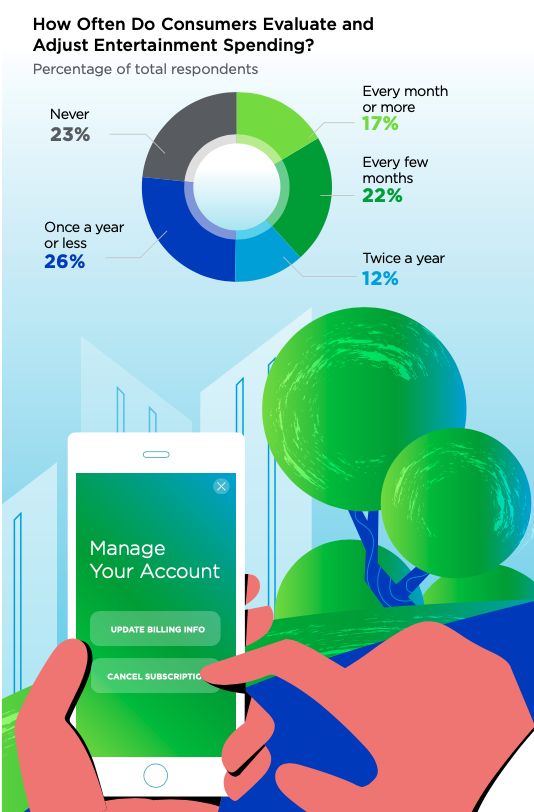 EVALUATE, ADJUST OR CANCEL?
With an ever-growing number of live and streaming services available – all with varying monthly costs – it's to be expected that viewers will constantly reassess their subscriptions. More than 50 percent of respondents admitted to evaluating/adjusting their entertainment spend at least twice per year. Predictably, when it comes to reasons for cancelling pay-TV and SVOD services, price was tops.
See page 5 of the report for related findings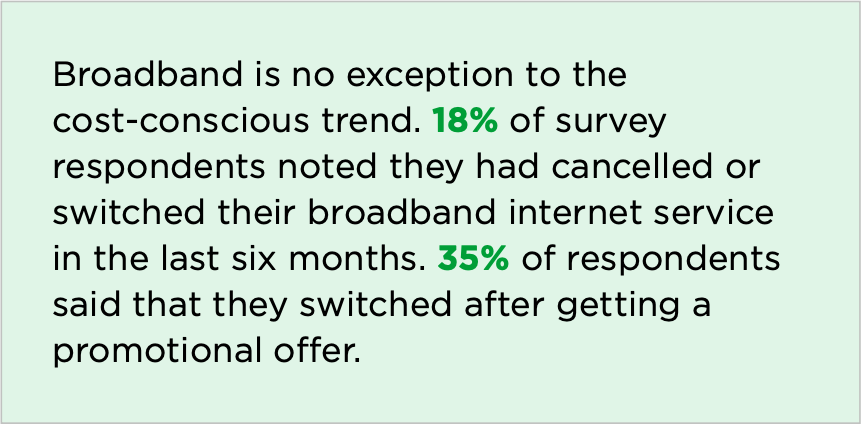 YOU CAN'T BEAT FREE!
Continuing the trend from previous reports, 81 percent of survey respondents (vs. 79 percent in Q4 2020) said they'd rather use free, ad-supported streaming than pay for yet another subscription service.
See page 15 of the report for related findings.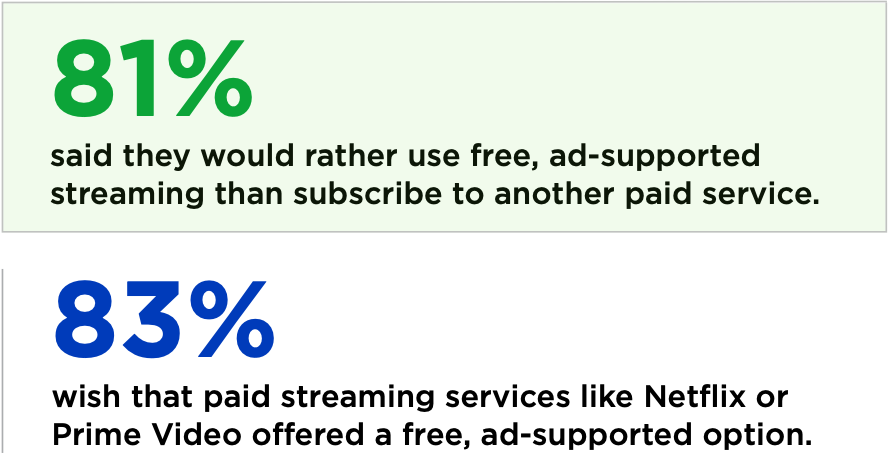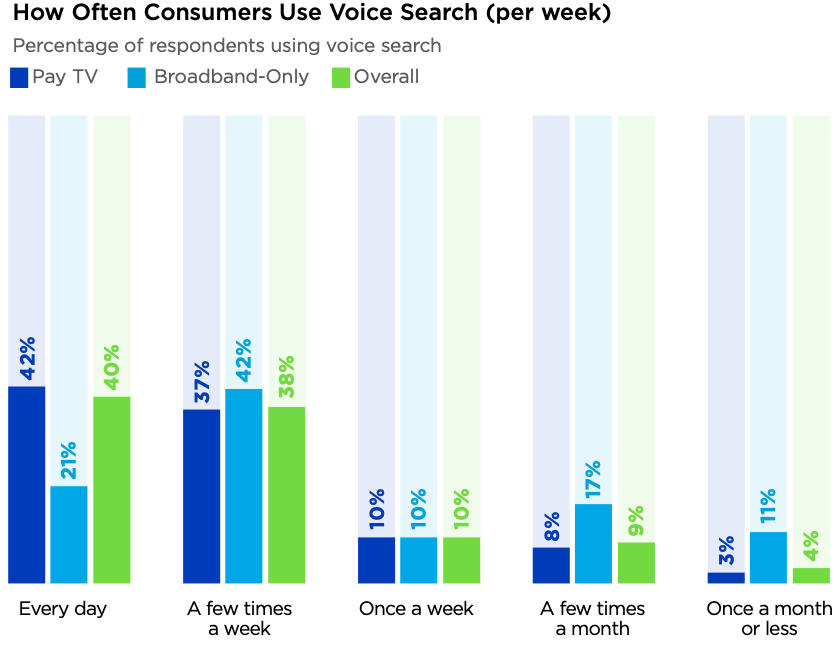 USING THEIR VOICES
Finally, although survey findings indicate the average time for finding something to watch via voice search is slightly greater than it is with a search box, usage of voice search continues to inch upward (71.3 percent, vs. 70.6 percent in Q4 2020.
See page 22 of the report for related findings.
WATCH THE VIDEO TRENDS REPORT PREVIEW
When: Thursday, August 19
Time: 1 p.m. EDT/ 10 a.m. PDT
For the first time since we're begun reporting on video trends, TiVo executives and a special guest discuss select top-level report findings (and give away some prizes!) at a special webinar and live Q&A.
GET THE FULL REPORT
The TiVo Q2 2021 Video Trends Report is available for download. Our biannual exploration of consumer opinion surveys from 4,500+ viewers in the U.S. and Canada tracks the evolution of…
Keep Reading
TiVo is proud to announce that TiVo Match Score has been shortlisted in the Best data & analytics innovation category at the 19th Annual CSI Awards Established in 2003 the…
Keep Reading
SAN JOSE, CA – June x, 2021—TiVo®, the company that brings entertainment together and a wholly-owned subsidiary of Xperi Holding Corporation (Nasdaq: XPER) ("Xperi"), today announced that it…
Keep Reading