These 5 Shows Might Steal the Sun this Season
When summer arrives, you've got three things on your mind: going to the beach, finding the party, and keeping the beer cold. Under these circumstances, TV isn't something you'd normally be thinking about. Networks have traditionally avoided launching new shows during the summer for reasons like these — but all that's starting to change. Time-shifting technology is giving people a chance to get outside while saving their shows for the times when they need to chill out (like after that inevitable sunburn). Series producers are seeing this as an opportunity to experiment with edgier show concepts, and the viewers are reaping the benefits. Read on for our take on the best series to save on your TiVo device this summer.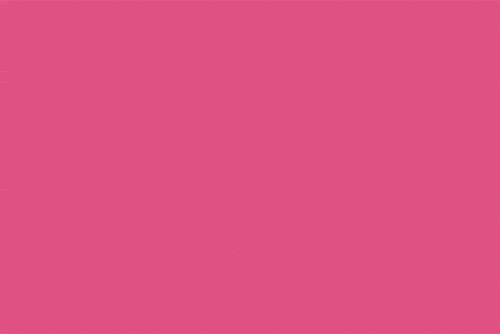 Orange Is the New Black (Netflix)
Ever wanted to make some prison hooch? You just might after soaking up the survival tactics from this Emmy® Award-winning show about an all-female prison. When you see the stellar cast deliver its trademark blend of comedy and tragedy, you'll know why Orange Is the New Black has such a hard-core fan base. Once you get to know these ladies, it's hard to stop watching. This season, the dames of Litchfield have to merge with a new prison population. Even though Netflix lets you binge through the whole season, you might want to take it slowly. After all, patience is a virtue when you've got years behind bars.
Season premiere: June 17th
Mr. Robot (USA)
If you have a thriller on your mind, look no further than the fierce Mr. Robot. The show has been praised for its uber-realistic portrayal of cyberespionage. Mr. Robot is a modern spy tale that comments on today's issues: the financial system, digital security, and individual morality. After drinking a couple episodes of this show's Kool-Aid®, you might want to escape the corporate life and head for the nearest hackathon. Just make sure to save the rest of the season while you're coding.
Season premiere: July 13th
Marco Polo (Netflix)
No, we're not talking about the kids' game you played in the pool with your siblings. This historical drama is about the enterprising youth, Marco, before his name fame, meeting the Mongol Emperor Kublai Khan. Fans love the show for its beautiful cinematography, fight scenes, and historical detail. It's perfect to watch for inspiration before you have a summer holiday in a foreign country. Come on, what's better than stories of the original explorer, Marco Polo, for inspiring expeditions of your own? Just take it easy on the horseback riding and archery. That stuff's dangerous.
Season premiere: July 1st
Suits (USA)
It seems we're never short of shows about lawyers, but Suits really is making the genre sizzle. The show is headed for a sixth season, largely because of the show's intelligence, complexity, and chemistry. Like the banter of good friends on a road trip, smart dialogue runs throughout. So sit back and watch other people work, while you lounge around. The show might get you thinking. How often do you have free time to appreciate the details of your friends' lives? Snob out at a beer garden chatting about the show, or ponder intellectual curiosities on your next hiking trip.
Season premiere: July 13th
Vice Principals (HBO)
Ok, so school is out for the summer, and you don't have to worry about getting calls about your kids' failing class anymore. Nice! What better way to celebrate than by watching administrators make fools of themselves? Enter Vice Principals, a comedy set in a suburban high school about two full-grown men with about as much maturity as the teenagers they supervise. Judging by the trailers and the buzz, the show is set to be a real knee-slapper and definitely worth saving for those summer nights when you can't rally for the clam bake.
Season premiere: July 17th
That's A Lot of Shows from Different Sources! How Do I Save Them All?
It's summer, so who wants to juggle watching all these shows between tanning sessions and surfing lessons? Luckily, modern technology has got your back. TiVo can enable you to save all of these shows to one device, no matter whether the shows are from Netflix,1 HBO Go, or your favorite cable channels. Take advantage of TiVo device features that put you in charge of show times. This summer, it's all about spending more time under the sun.
Follow TiVo on Facebook and Twitter for updates such as this, as well as entertainment news and memes!
See the full list of summer premieres below (all times in the Pacific Time Zone):
June
Friday, June 17
12:01 a.m.  – Orange is the New Black – Netflix
Sunday, June 19
10:00 p.m.- Murder in the First – TNT
Monday, June 20
8:00 p.m.- The Fosters – Freeform
10:00 p.m.- Odd Mom Out – Bravo
Tuesday, June 21
8:00 p.m. – Pretty Little Liars – Freeform
Wednesday, June 22
8:00 p.m. – Big Brother – CBS
10:00 p.m. – American Gothic – CBS
10:00 p.m. – The Jim Gaffigan Show – TV Land
Thursday, June 23
8:00 p.m. – Battlebots – ABC
Sunday, June 26
8:00 p.m. – Celebrity Family Feud – ABC
9:00 p.m. – Ray Donovan – Showtime
9:00 p.m. – THE $100,000 PYRAMID – ABC
10:00 p.m. – ROADIES – Showtime
Tuesday, June 28
9:00 p.m. – DEAD OF SUMMER – Freeform
9:00 p.m. – Zoo – CBS
Thursday, June 30
10:00 p.m. – Sex&Drugs&Rock&Roll – FX
July And August
Friday, July 1
9:00 p.m. – Killjoys – Syfy
10:00 p.m. – Dark Matter – Syfy
Sunday, July 3
10:00 p.m. – Island Explorers – Travel
Wednesday, July 6
10:00 p.m. – Tyrant – FX
Sunday, July 10
9:00 p.m. – The Night Of – HBO
Monday, July 11
8:00 p.m. – Penn & Teller: Fool Us – The CW
9:00 p.m. – Whose Line Is It Anyway? – The CW
10:00 p.m. – Running Wild With Bear Grylls – NBC
Wednesday, July 13
8:00 p.m. – The 2016 ESPY® Awards – ABC
10:00 p.m. – Mr. Robot – USA
Friday, July 15
12:01 a.m. – Stranger Things– Netflix
12:01 a.m. – Tony Robbins: I Am Not Your Guru – Netflix
Sunday, July 17
9:00 p.m. – Power – Starz
10:00 p.m. – Survivor's Remorse – Starz
10:00 p.m. – Ballers – HBO
10:30 p.m. – VICE PRINCIPALS – HBO
11:00 p.m. – LIFE'S A BEACH – Travel
Tuesday, July 19
10:00 p.m. – SHOOTER – USA
Friday, July 22
12:01 a.m. – Degrassi – Netflix
12:01 a.m. – BoJack Horseman – Netflix
Sunday, July 31
8:00 p.m. – Sharknado: The 4th Awakens – Syfy
Tuesday, August 2
8:00 p.m. – Bachelor in Paradise – ABC
Wednesday, August 3
12:01 a.m. – BEAT BUGS – Netflix
8:00 p.m. – CMA Music Festival® – ABC
Friday, August 12
12:01 a.m. – THE GET DOWN – Netflix
Monday, August 22
10:00 p.m. – Cheer Squad – Freeform
Tuesday, August 23
10:00 p.m. – The Profit – CNBC
10:00 p.m. – BETTER LATE THAN NEVER – NBC
Wednesday, August 24
10:00 p.m. – Cleveland Hustles – CNBC
10:00 p.m. – Gomorrah – Sundance
Friday, August 26
MTV VMAS – MTV
10:00 p.m. – The Strain – FX
Wednesday, August 31
10:00 p.m. – You're The Worst – FX
1 Broadband internet connection is required to access and receive streaming content. Availability of third-party content from streaming sources is subject to change, and certain third-party fees may apply. For example, Netflix unlimited streaming membership is required (and sold separately) to access Netflix content.
© 2016 TiVo Inc. All Rights Reserved. TiVo, the TiVo logo, and the TiVo silhouette logo are registered trademarks of TiVo Inc. or its subsidiaries worldwide. Emmy is a registered trademark of the National Academy of Television Arts and Sciences. Kool-Aid is a registered trademark of Kraft Foods Group Brands LLC. ESPY is a registered trademark of ESPN, Inc. CMA Music Festival is a registered trademark of Country Music Association, Inc. All other company, product and brand names and trademarks are the property of their respective owners.