TiVo Further Personalizes Its Mobile Content Viewing Experience
This month, TiVo® made some major updates to the "What to Watch" on both its iOS and Android apps.
For Android™ users, searching content is much easier. The "What to Watch" feature has a new interface and is powered by Digitalsmiths' Seamless Discovery®, a cloud-based video content discovery tool. This new interface includes expanded feeds (strips) that show users what is currently available on TV, On Demand and through OTT providers.
For iOS users, this app update includes some new personalization features, allowing users to customize their "What to Watch" screen by adding up to 20 custom feeds to the existing set of TV recommendations. Users will be able to create these personal feeds from categories including Hobbies & Interests, Music Videos, TV, Movies, and Collections. So whether you're a budding brewer, an R&B music lover, or a fan of Amazon Original Series, the new "What to Watch" screen will help you get to your favorite programs faster than ever.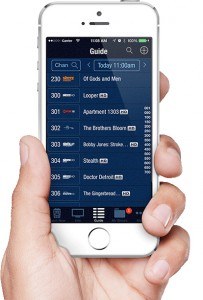 So if you haven't already, be sure to update your mobile TiVo application for iOS or Android and enjoy all of the new personalization that the application has to offer.
© 2016 TiVo Inc. All Rights Reserved. TiVo, the TiVo logo, the TiVo silhouette logo, Digitalsmiths, and Seamless Discovery are trademarks or registered trademarks of TiVo Inc. or its subsidiaries worldwide. Android is a trademark or registered trademark of Google Inc. Amazon is a registered trademark of Amzon.com, Inc. or its affiliates. All other company, product and brand names, logos and trademarks are the property of their respective owners.