How To: Transfer Recordings in Bulk
If you have multiple TiVo® boxes in your home multi-room setup, TiVo Online offers a simple way to transfer your recordings from one box to another. Here's a how-to guide for transferring your recordings in bulk!
1. Go to online.tivo.com and log in with your TiVo account.
2. After you log in, select "Manage" from the top menu and then "Transfer Recordings".
3. Select which DVR you wish to transfer from and which DVR you wish to transfer to. A list of recordings on the DVR you're transferring from will appear. You have the option to sort this list by date or by name.
4. Select single recordings, multiple recordings, or all recordings to transfer. Click on "Transfer", and a confirmation screen will appear to indicate your recordings are being transferred.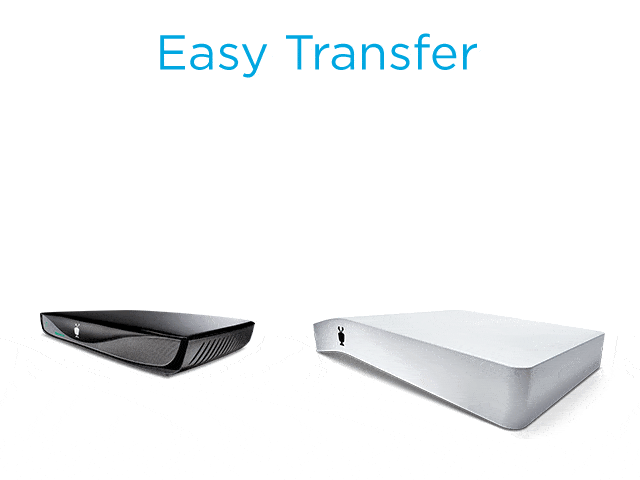 5. Watch your recordings in multiple rooms for a heightened whole-home TV-viewing experience!
Here are also a few things to check off to make sure your recording transfer runs smoothly:
• This feature is available on TiVo Premiere, TiVo Roamio®, and TiVo BOLT™ boxes. Recordings cannot be transferred to TiVo Series3/HD boxes.
• The TiVo boxes must be connected to the Internet and on the same network.
• Indicators will show which recordings cannot be transferred.
• When transferring recordings between TiVo boxes, if you run out of storage space on the receiving DVR, then the oldest recorded shows already on that DVR will be deleted to make room for the recorded shows you're currently transferring to that DVR.
© 2016 TiVo Inc. All Rights Reserved. TiVo, the TiVo logo, the TiVo silhouette logo, TiVo Roamio, and TiVo BOLT are trademarks or registered trademarks of TiVo Inc. or its subsidiaries worldwide.