TiVo Q3 2015 State of TV Report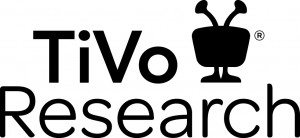 Today, TiVo® Research released its Q3 2015 State of TV Report, packed with the latest trends in television viewing. From streaming to OnePass™ rankings, from commercial ratings beyond three days to Time-Shifted Commercial Retention, TiVo reports on vital industry issues by employing our unparalleled, anonymized, second-by-second viewing information.
Also included in this quarter's report is TiVo's special analysis assessing the impact of the broadcast networks' new fall series promotional campaigns. Rather than basing performance on promotional campaign reach alone, our second-by-second data allows us to link the viewing of promotional spots to actually watching the series premiere. Promo Conversion uniquely measures effectiveness against the purpose of these promotions: garnering viewers for the networks' new programs. TiVo Research is uniquely positioned to offer a wide-ranging set of alternative measurement solutions.
Through our unique single-source matching of viewing data and purchase data, TiVo Research has the ability to target viewers based on their shopping behavior. With 2.3 million set-top boxes matched to purchase data from 40 million households, TiVo Research is able to utilize a nationally representative sample with unprecedented scale.
If you would like to receive a copy of the TiVo Q3 2015 State of TV Report, please send an email request to info@tivoresearch.com.  Operators are standing by. 🙂
© 2015 TiVo Inc. All Rights Reserved. TiVo, the TiVo logo, the TiVo silhouette logo, and OnePass are trademarks or registered trademarks of TiVo Inc. or its subsidiaries worldwide.