UPDATE: Fall 2015 Broadcast Commitment Chart
Some season premieres strike early and fast to beat out the competition. The fear of the audience's attention spans becoming diluted with "fresh new ideas" is more than enough to create a sense of urgency.
Other late bloomers understand that their hype is real. They sit back, allowing the small fries to fizzle themselves out, and then show up fashionably late to the party knowing one thing full well: These late bloomers brought the party.
Supergirl is one such show. Despite a late premiere, Supergirl has settled into a comfortable position on the Fall 2015 Broadcast Commitment Chart, brought to you by TiVo®.
Check out where Supergirl landed in the list, based on the percentage of a representative sampling of TiVo subscribers who have set up a OnePass™ selection for each of those new series. Other notable mentions include Life in Pieces just making the list, while Minority Report and The Grinder have fallen off the list.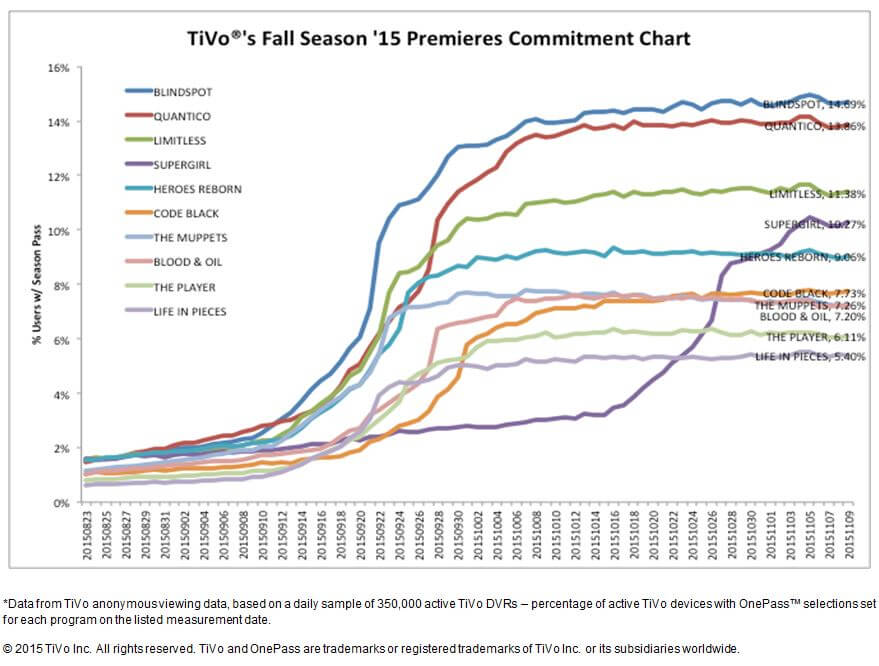 Featured image: CBS Photo Archives / CBS / Getty Images