Top Moments: 2015 CBS Democratic Debate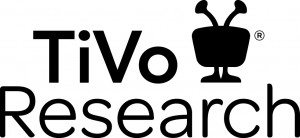 After about a month's time, the Democratic Presidential candidates convened this past weekend for the 2015 CBS Democratic debate. CBS anchors took advantage of quality time with Hillary Clinton, Bernie Sanders and Martin O'Malley to discuss policy issues. Despite a strong showing from Clinton, it was Sanders who took the top moment again, when he described his view on taxes as being less socialist than Eisenhower's.
Check out Sanders' and the others' top moments below, brought to you by TiVo® Research.
#1 – Sanders: "I'm not that much of a socialist compared to Eisenhower."
9:41 p.m. – Sanders discussed how high he would raise the effective tax rate and how it wouldn't be as high as it was when President Eisenhower was in office—a top tax rate of 90%.
#2 – Sanders: "This country needs to move toward a living wage."
9:52 p.m. – Sanders discussed that people earning a minimum wage today have to work two to three jobs because the wages they are earning are too low.
#3 – Sanders: "Please become a part of the political revolution."
10:52 p.m. – Bernie Sanders used his closing statement to encourage viewers to stand up to 'Special Interests', get involved in the political process, and tune out distractions.
#4 – Garrett (CBS Reporter): "Martin O'Malley's big spike moment was when he called Donald Trump an "immigrant-bashing carnival barker."
10:56 p.m. – CBS commentator Major Garrett described the biggest moment for each candidate based on real-time Twitter data.
#5 – Clinton: "Well John, wait a minute. Wait a minute; he has basically used his answer to impugn my integrity. Let's be frank here."
10:04 p.m. – Clinton responded to Sanders' answer regarding the question, "Is Clinton too close to Wall Street?" Sanders said he is relying on 750,000 small campaign donors, rather than big corporations which expect something in return.
#6 – Clinton: "And I have to tell you, I would not want – if I lived in Iowa, Terry Branstad administering my health care. I – I think – I think as Democrats we ought to proudly support the Affordable Care Act, improve it, and make it the model that we know it can be."
10:39 p.m. – Clinton responded to Sanders regarding his health care proposal to eliminate the Affordable Care Act and have the states administer the program.
#7 – O'Malley: "John, I was the first person on this stage to say that we should accept the 65,000 Syrian refugees that were fleeing the sort of murder of ISIL, and I believe that that needs to be done with proper screening."
9:30 p.m. – O'Malley discussed how to handle Syrian refugee crisis, without compromising national security.
#8 – Clinton: "I have nothing against the passion that my two friends here have about reinstating Glass-Steagall. I just don't think it would get the job done. I'm all about making sure we actually get results for whatever we do."
10:16 p.m. – Clinton responded with her plan, compared to her opponents' plans, for avoiding another banking crisis by requiring banks to abide by appropriate regulations.
#9 – Clinton: "Look, we need more Americans to be involved in the political process. And I give Senator Sanders a lot of credit for really lighting a fire under many people – young, old, everybody – who see a chance to be involved and have their voice heard."
10:25 p.m. – Clinton responded to Sanders after he reinforced his comments that he was, "Sick and tired about hearing about [Clinton's] damn emails."
#10 – Clinton: "Well, John, I think that we have to look at ISIS as the leading threat of an international terror network. It cannot be contained; it must be defeated."
9:08 p.m. – Clinton responded to whether the Obama Administration, of which she was a part, underestimated the threat of ISIS.
Source: TiVo Research
Featured Image Credit: Alex Wong / Getty Images / Staff
Methodology: This TiVo Research analysis was prepared using aggregated, anonymous, second-by-second audience measurement data from approximately 30,000 anonymous households out of a daily sample of 350,000 subscribers to the Emmy® Award-winning TiVo service. TiVo Research gauges the interest in programming content by measuring the percentage of the TiVo audience watching in "play" speed. TiVo Research determined the Top Moments from this recent Democratic Presidential candidate debate that resonated most with TiVo subscribers.
© 2015 TiVo Inc. All Rights Reserved. TiVo, the TiVo logo, and the TiVo silhouette logo are trademarks or registered trademarks of TiVo Inc. or its subsidiaries worldwide. Emmy is a registered trademark of the National Academy of Television Arts and Sciences. All other company, product and brand names, logos and trademarks are the property of their respective owners.