Get Ready for the TV Drama This Fall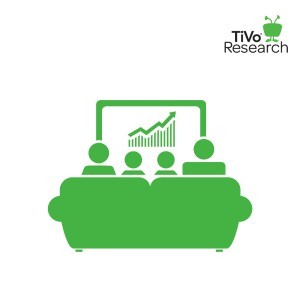 As anticipation builds for our favorite fall TV series to begin, we wonder … which shows are people looking forward to the most?
Well, TiVo® surveyed its subscribers and found that the top ten shows people are most looking forward to are almost all dramas. Gotta love that drama!!!
With the exception of The Muppet Show and Best Time Ever with Neil Patrick Harris, people are looking forward to dramas, including Limitless, Code Black and Blood & Oil. Below is a breakdown of the top ten shows to which survey respondents are most looking forward, with Supergirl and Heroes Reborn tying for second, and with Blindspot and Best Time Ever with Neil Patrick Harris tying for seventh. How did your most anticipated TV drama measure up?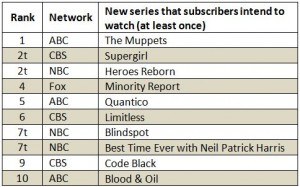 Source: TiVo Research
Now, in regard to returning favorites, the top two programs for each network are ABC's Modern Family and Marvel's Agents of S.H.I.E.L.D.; CBS's The Big Bang Theory and Elementary; CW's The Flash and Arrow; Fox's Gotham and The Simpsons; and NBC's The Blacklist and Grimm.
So which show will measure up to its anticipation, and which show will fall by the wayside? Only time will tell just how much TV drama people can stand!
Survey Methodology
TiVo Research conducted the Fall 2015 New Broadcast Series Survey in August 2015. Respondents were part of the TiVo Advisors Panel, an opt-in panel of approximately 30,000 TiVo subscribers whose second-by-second viewing behavior is anonymously tracked on an ongoing basis. This viewing data is merged with TiVo Research's monthly attitudinal surveys, thereby allowing unprecedented insights into U.S. consumers' behavioral habits and television viewing. 12,186 panel members participated in this survey. Additional details about this survey and other TiVo Research activities are available from TiVo Research at: info@tivoresearch.com.