TiVo® Top Moments: 2015 CNN Republican Primary Presidential Debate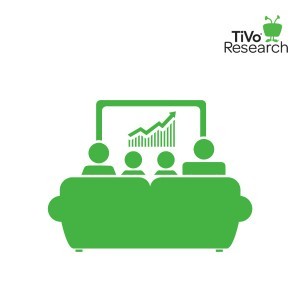 The candidates came together last night for another round of debates about key topics including foreign policy, national security and of course Donald Trump. CNN anchors dug into the candidates to engage in wholehearted back-and-forth conversation. Candidates including Donald Trump, Jeb Bush, Ben Carson, Carly Fiorina, Rand Paul, Marco Rubio, John Kasich, Scott Walker, Mike Huckabee, Ted Cruz and Chris Christie went head to head to offer their take on what viewers really care about. But the question that got the most attention from viewers was what would Trump and Bush want their Secret Service names to be?
As always, the candidates discussed in length what they'd do differently from the current administration and what they bring to the table that no one else does. But here are the top moments that viewers tuned into, brought to you by TiVo Research – enjoy!
#10 – Christie on Trump's and Fiorina's resume volleys
#9 – Carson on border control and Trump's deportation plan
#8 – Trump vs. Rubio on foreign policy and voting record
#7 – Carson on Trump's vaccination claims
#6 – Cruz on Roberts regrets
#5 – Huckabee on the GOP "A Team"
#4 – Christie on shaking hands with Iran
#3 – Christie vows to prosecute Hillary Clinton
#2 – Fiorina responds to Trump's assessment of her "persona" in Rolling Stone
#1 – What would you want your Secret Service code name to be as President?
Source: TiVo Research
Photograph: Frederic J. Brown — AFP/Getty Images
Methodology: This TiVo Research analysis was prepared using aggregated, anonymous, second-by-second audience measurement data from approximately 30,000 anonymous households out of a daily sample of 350,000 subscribers to the Emmy® Award-winning TiVo service. TiVo Research gauges the interest in programming content by measuring the percentage of the TiVo audience watching in "play" speed. TiVo Research determined the Top Moments from the Republican Debate that resonated most with TiVo subscribers.
TiVo, the TiVo logo, and the TiVo silhouette logo, and OnePass are trademarks or registered trademarks of TiVo Inc. or its subsidiaries worldwide. Emmy is a trademark of the National Academy of Televisions Arts and Sciences. All other company, product and brand names and trademarks are the property of their respective owners.