Guilty Pleasures
Everyone has one. For some, it's the regular visit to the 24-hour fast-food drive-thru in the wee hours of the morning. For others, it's the lingering temptation to divulge the latest, juiciest gossip. And alas, there's always that one TV show that comes on that you can't stop watching. You hate to love it. You love to hate it. You can spend hours binge-watching it. But the moment somebody catches on to your affair, you disavow all ties.
However, some brave souls have graciously allowed TiVo Research into their circle of trust. Under the veil of anonymity, we surveyed TiVo subscribers and discovered their deepest, darkest secrets. Well, not really, but we did find favorite guilty-pleasure TV shows that people watch all by their lonesome.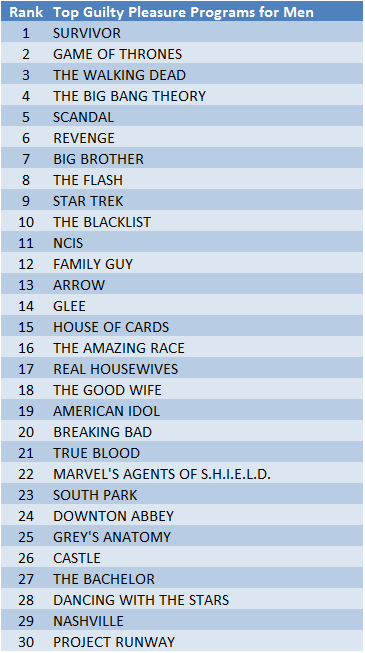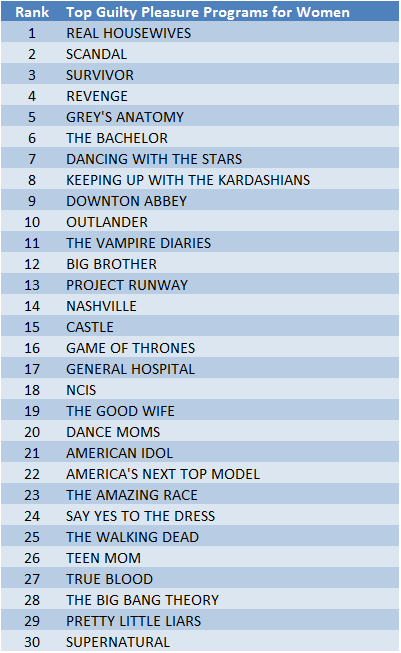 We also decided to let you do a little soul-searching to see with which one of four guilty-pleasure TV shows resonates with you the most. Check out the questionnaire below, answer a few questions, and maybe find a side of yourself you never knew existed.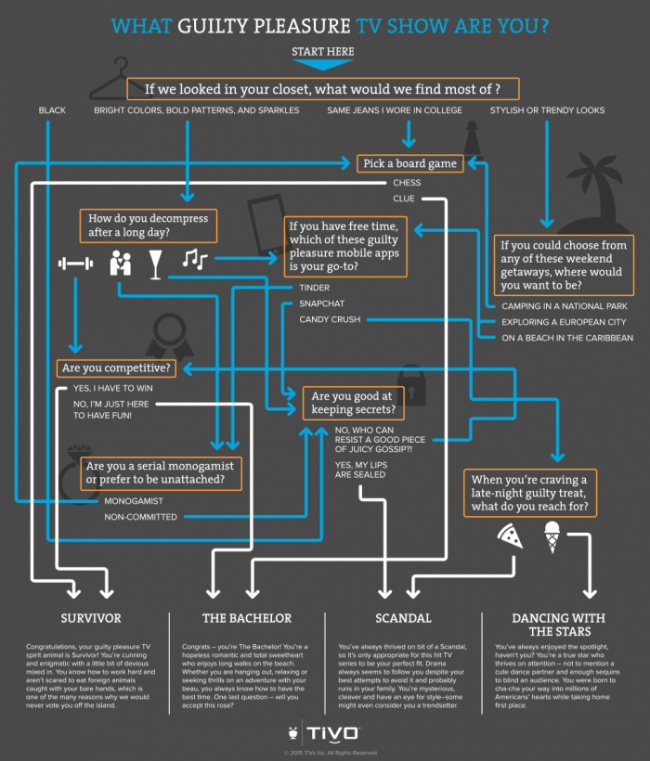 Source: TiVo Research
Methodology: TiVo Research conducted the TiVo Guilty Pleasure Survey in April 2015. Respondents were part of the TiVo Advisors Panel, an opt-in panel of approximately 30,000 TiVo subscribers whose second-by-second viewing behavior is anonymously tracked on an ongoing basis. This viewing data is merged with our monthly attitudinal surveys, allowing us unprecedented insight into behavioral habits and television viewing. Respondents were allowed to enter up to three responses for, "What are some shows you watch that you consider a 'guilty pleasure'? (These can be current shows or shows that are no longer airing.)" 13,099 panel members participated in this survey.