Season Pass Update
Have you ever been crazily excited for a show, wanted to create a season pass, but the show still doesn't air for months? We've all been counting down the days until GOT returns, and now you can get your TiVo's mentally prepared for its return, right there along with you! When a new TV show preview catches your eye, you can set a season pass right away, months before it airs.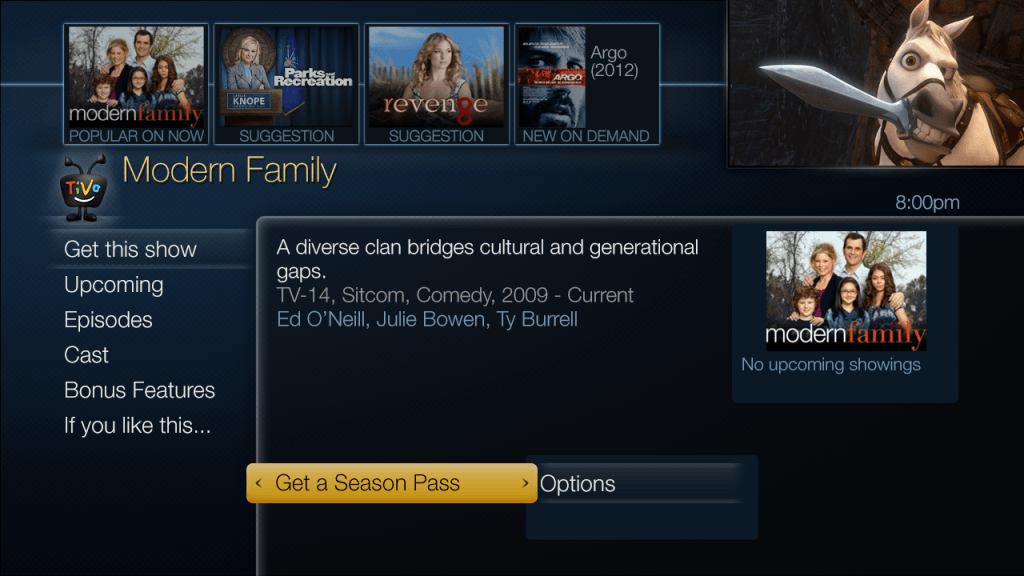 The Season Pass outside PGD feature allows users to create Season Passes for new TV shows and off-season TV shows months before the shows air. Users can create season passes with the "All Channels" option, and the TV shows will record from any channel on which they air. When the TV shows become available in the Guide data, users can modify the Season Pass to a specific channel too.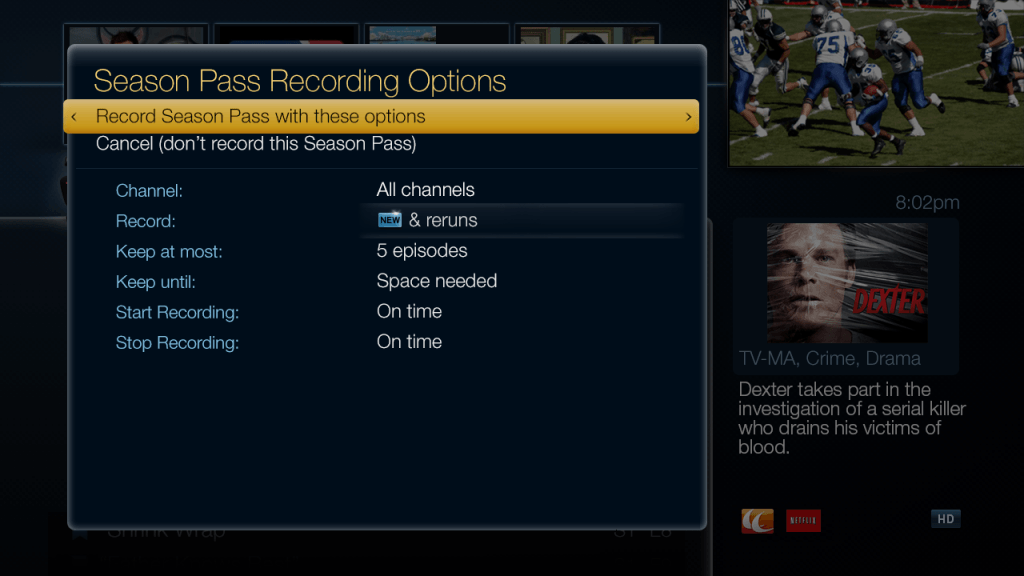 So stop stressing about the next season of Girls, and set your season passes, so you don't miss a second!