National Chip and Dip Day is March 23rd
After the Ides of March and during March Madness, there's another national day worth celebrating: National Chip and Dip Day arrives on March 23rd.  While the day's origins are not known, most people would agree that any reason to break out the chip and dip set is a good reason! Chips and dips grew in popularity in the U.S. in the 1950's when home entertaining became more informal.  They are a great anytime, anywhere snack, and they go well with your favorite television programs, too!
In fact, it turns out that programs favored by purchasers of various chip products vary significantly.  For example, in households that are heavy purchasers of a traditional potato chip – Lay's – the top 10 programs include sports (Major League Baseball and College Football), reality show Survivor and sitcoms, including Super Fun Night and Raising Hope.
In households that are heavy purchasers of baked chips, the program selections are quite different.  Lay's baked chip buyers favor The Vampire Diaries, comedy-dramas like Hart of Dixie and Parenthood, and sitcoms with strong female leads: Parks and Recreation, New Girl, Modern Family, The Mindy Project, and Super Fun Night (the only program to appear on both products' Top Ten Lists).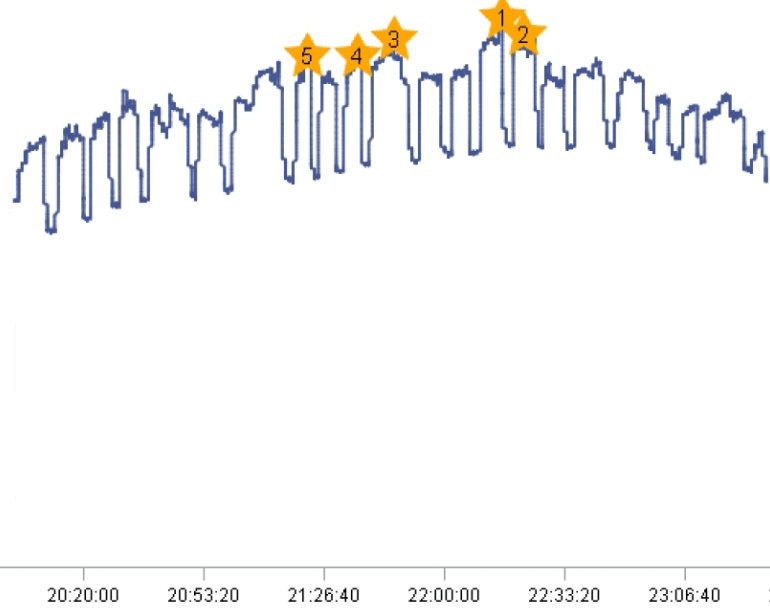 And let's not forget chips like Doritos and Fritos, or quasi-chips such as Pringles Potato Snacks.  In households that are heavy purchasers of these products, The Vampire Diaries is near the top of everyone's list, and three of FOX's sitcoms are common to all three brands' top ten program lists as well: Family Guy, The Simpsons, and Bob's Burgers.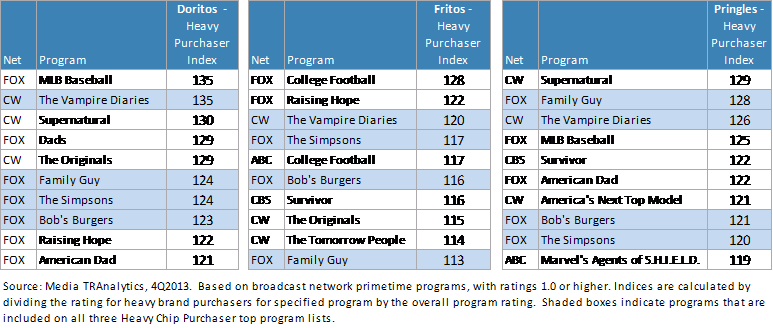 If chips and dips are not your thing, you're in luck: March 23rd is also World Meteorological Day. This year's theme is "Weather and Climate: Engaging Youth" and centers on getting young people to learn more about weather and climate.  Personally, we think those weather facts might be more palatable if paired with – you guessed it!   Some chips and dip.
But please – no double-dipping.