TiVo's On The Roam With Tumblr
Drumroll please: TiVo is excited to announce its arrival into the world of Tumblr. Born on October 15, 2013, On The Roam is the kind of Tumblr page made for two types of people, and two types only: those who love to laugh, and those who live to love TV.
If you find yourself falling into both categories, it's a shame that you haven't already made your way to ontheroam.tumblr.com. And if you're STILL on this page, we want to cordially invite you to stop by and say hi, share a meme using our templates or any of the classic templates (who doesn't love a good Actual Advice Mallard or Bad Luck Brian?) and see what your fellow TV lovers created to share with you.
Follow us and get followed back! The first 100 fans to follow our new page will get an instant follow, so hurry. We'll stay true to our word. If you're #101 and we don't like what we see, we're no longer obligated to return the favor.
Now create those TV show/movie inspired images and GIFs and clips (oh my) and let the world love the way you live to laugh. We can't wait to see what you come up with. And if you come up with nothing, don't fret. Here's a puppy who's got it worse than you do: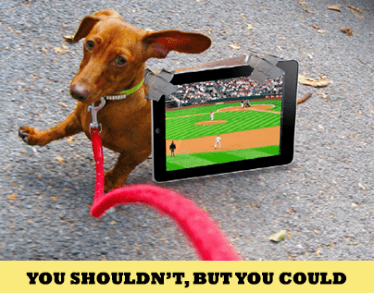 #ontheroam