Tips & Tricks, Brought to you by Roamio
About a month ago, we introduced you to the newest and most exciting member of our family: TiVo Roamio. "The holy grail of set-top boxes" lets you record up to 450 hours of HD programming, record up to 6 shows at once, implements an updated version of the already award-winning User Interface and so much more. Aside from the game-changing features that you've heard about from tech reviewers and gurus alike, our engineers made sure that the Roamio had a number of subtle, yet extremely effective, tricks up its sleeve.
Looking for a quick and easy way to navigate through the shows airing right now? TiVo Roamio can help you find the ones that interest you with just the push of a button. When you're on the television guide, press the C button to pull up guide filters. From here, you can select from options like sports, kids shows, dramas, or any other genre that you might be looking for. When you want to show your original menu just hit the A button and your guide will transition back!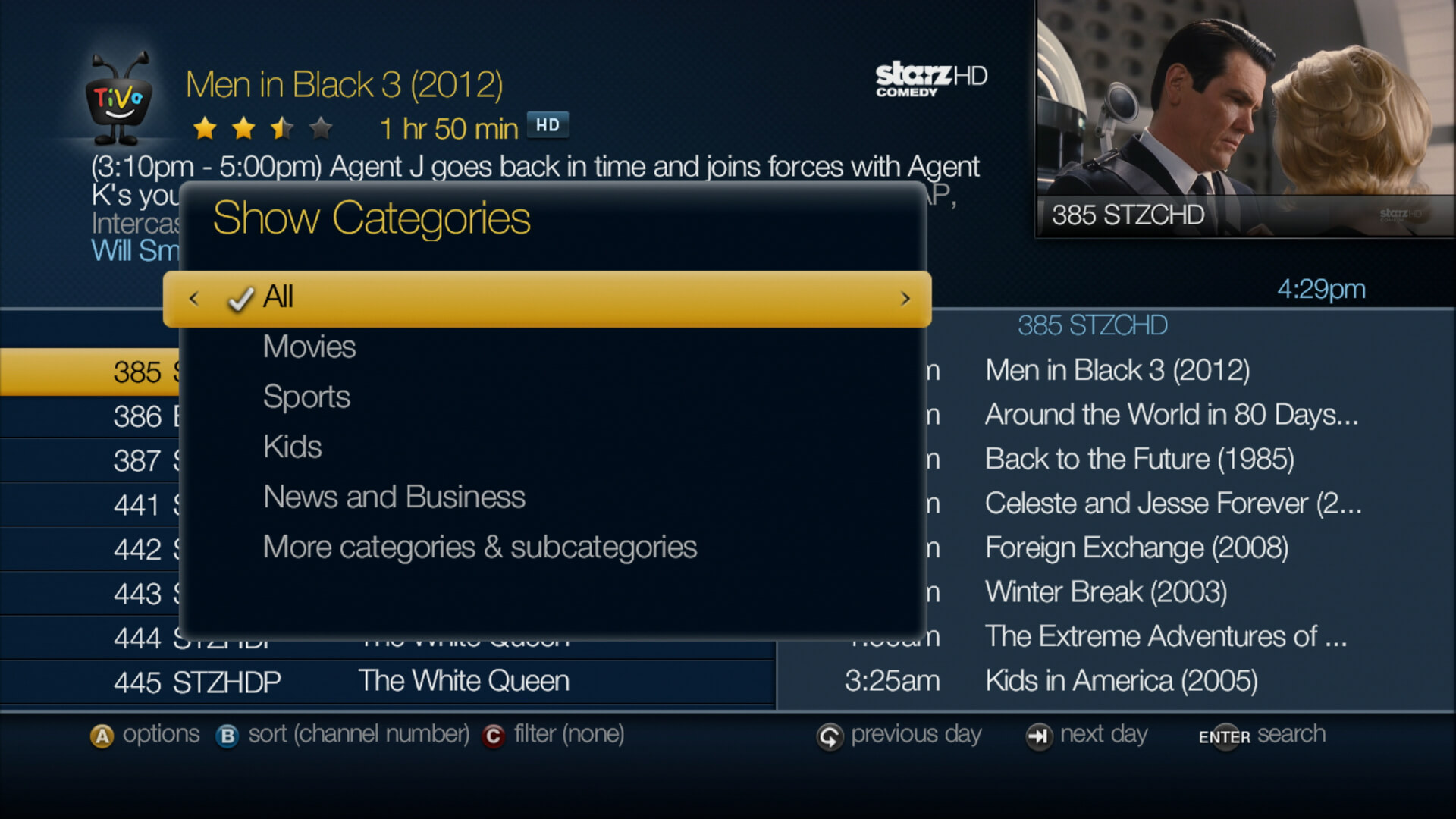 It's fourth down and goal and the clock is running to zero faster than Adrian Peterson down the sideline. Your team is down by six with one last shot at the end zone and… you forgot to record this week's game! Your favorite team is ready to take the field on Sunday so do your due diligence and be ready to have your Roamio set to watch them play. With the new NFL Collections you won't miss a single snap all season. On your TiVo Roamio, go to TiVo Central > Find TV, Movies, & Videos > Browse TV & movies to find the Collections. Selecting the Sports Collection and then the NFL Collections, where you'll find all 32 NFL teams' logos displayed. Simply select your team's logo and any other team you wish to follow and your TiVo Roamio will make sure you never miss a game.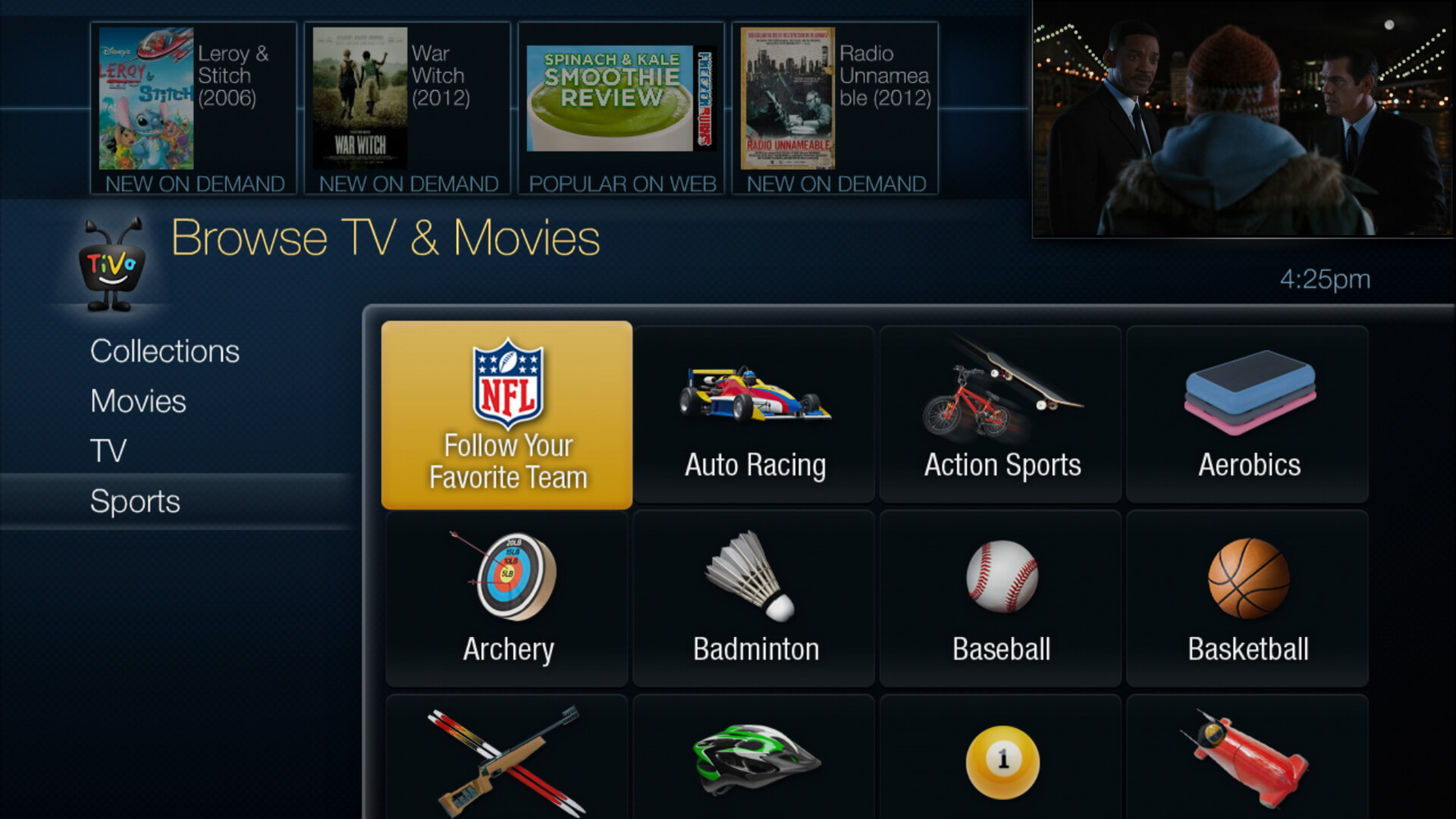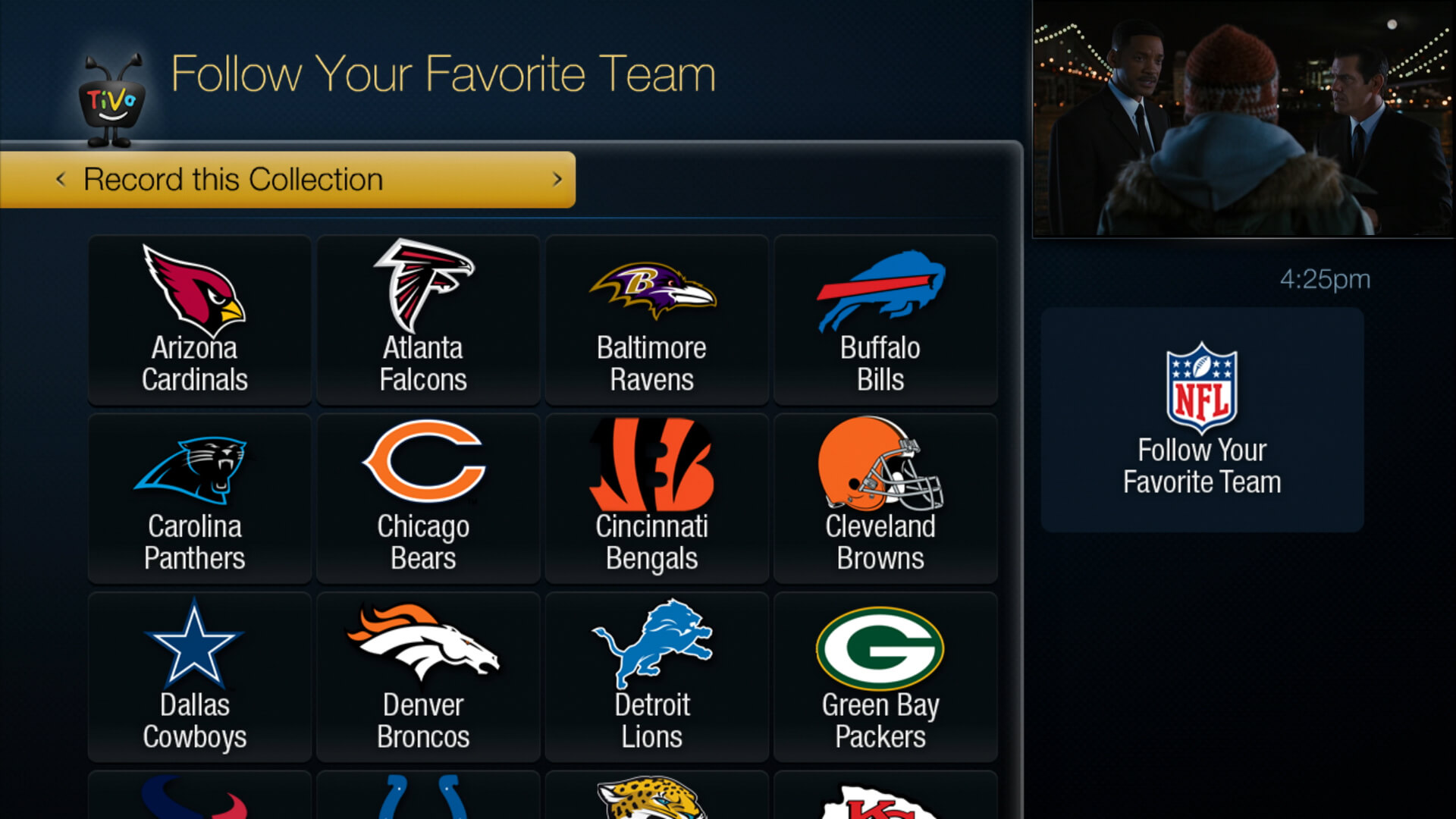 For those of you looking to expand your TiVo's storage, here's a tip: A DVR expander is a great option, but be careful! The DVR expander will add more hours to your recording capabilities, but removing the storage device at any point will make you lose all of your recordings from both the expander and the TiVo device.
Now you know just a bit more about your new TiVo Roamio and what it has to offer! Make sure you check in every few weeks to learn all its tips and tricks, because we have plenty more to share.