Three Thumbs up for Tips and Tricks!
Your TiVo loves you. It cares for you. It wants to get to know you on a deeper level, accommodate your needs and make your life easier.
You can help your TiVo better understand your viewing likes and dislikes by rating shows on a scale from three thumbs up to three thumbs down! Open the suggestions folder and use the skip to bottom trick to get to the bottom of the list, where you'll find an option called "Improve Suggestions". Select this folder and vote on how much you like a series of selections to allow your TiVo to make suggestions accordingly. The more thumbs up you give a show the more you love it; Thumbs down mean your TiVo will have better luck making you happy with other shows.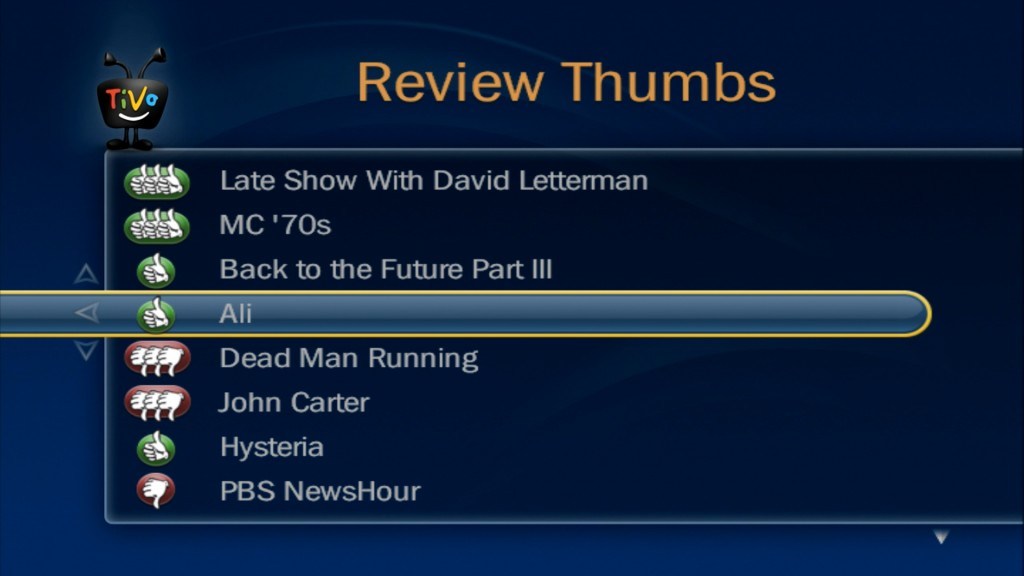 Thinking about purchasing a Mini? It's important to remember that not all TV's are created equally. If you will be running the TiVo Mini off of an older TV –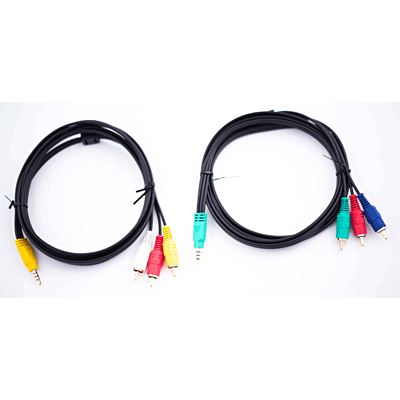 one without an HDMI connection – you will need a breakout component cable and/or the composite cable to properly connect your Mini to an older TV. However, if you have the HDMI connection you will not need this pack of cables. For your convenience, these cables can be found and purchased on our website.
Finally, TiVo shortcuts let you save the time spent searching for folders or trying to access your shows. When you're at the TiVo Central screen, the numbers 0 through 6 on your remote will act as the shortcuts listed below, making it easier to navigate around the already easy-to-use interface that you know and love.
0-            Replays the TiVo intro video
1-            Season pass manager
2-            To do list
3-            Wishlist
4-            Search
5-            My Shows
6-            History
So put your feet up and finish off your summer by relaxing with your TiVo!