TV's Happily Ever After
Once upon a time, fairy tales moved from the pages of books to the screens of movies and TV.  This twist on the genre, which was popularized by the Grimm Brother's "Children's and Household Tales" 200 years ago, can be seen by hundreds of remakes and reinterpretations of the fables that range from Disney classics like Cinderella to recent action-packed blockbusters like Hansel and Gretel: Witch Hunters and Snow White and the Huntsman.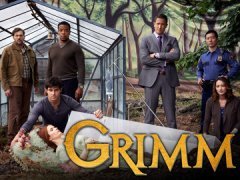 Audiences have also fallen under the spell of two fairy-tale TV dramas including the wholesome Once Upon A Time and the darker Grimm. Fantasy meets reality in these modernized depictions of the celebrated childhood stories. While the story lines are original, both series have recognizable characters and plot elements. These shows may not make all your dreams come true, they provide a welcome escape into familiar, fantasy worlds.
Watch Once Upon A Time Sundays at 8PM on ABC and Grimm Fridays at 9PM on NBC.