Start the New Year by Making the Most of Your TiVo!
The New Year means new resolutions. Why not make one of those resolutions to make the most out of your TiVo? We wanted to help you out by giving you 8 simple tips and tricks that you might not have known about your favorite DVR!
1. Transfer your Season Pass Recordings: The first thing you'll want to do with your new TiVo is make sure your favorite shows are ready to record. Skip the hassle of setting up all new Season Passes and transfer the ones you already have! Just go to www.tivo.com to start, and into the 'Find TV Shows' tab.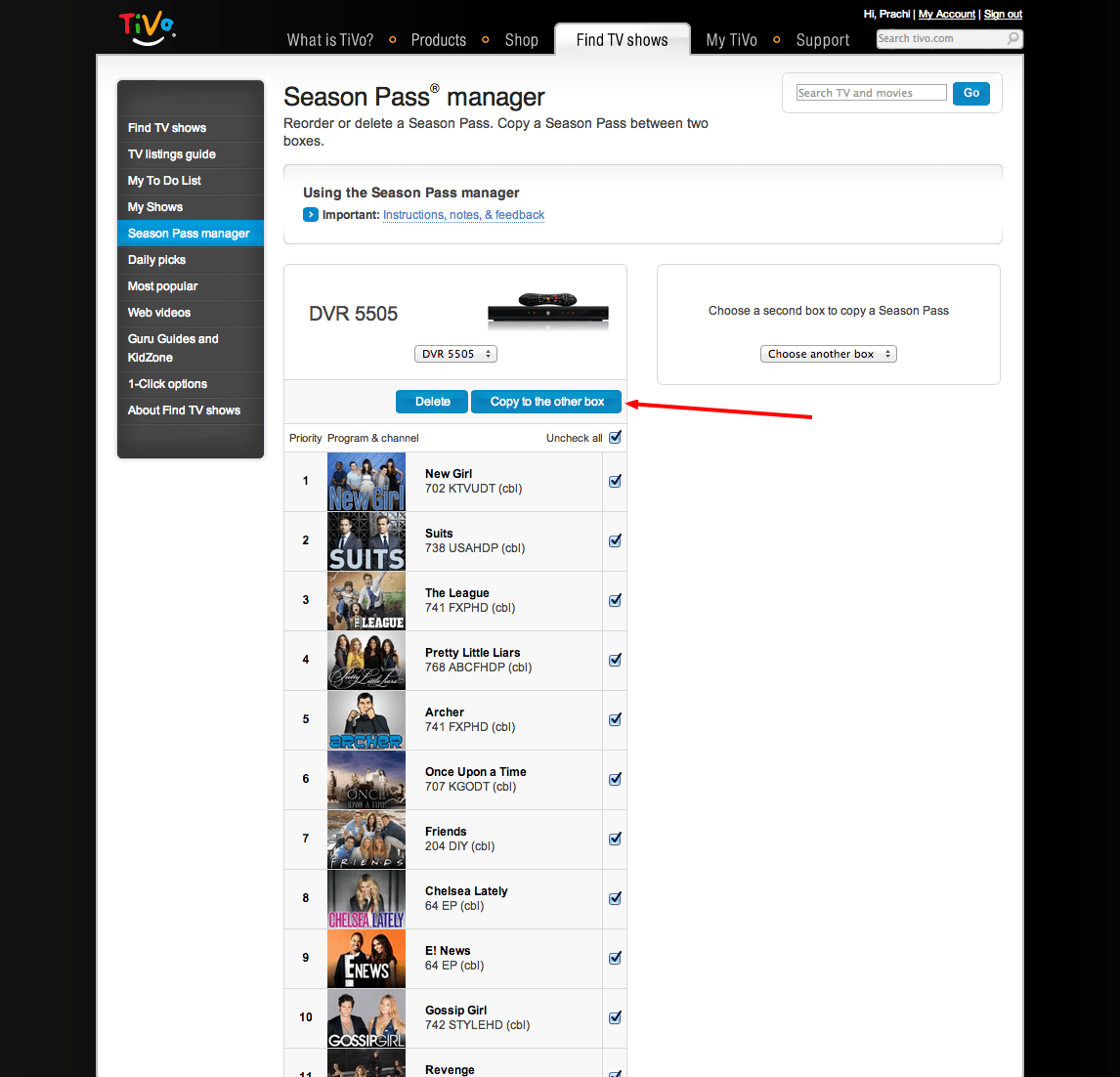 2. Use your Tuner Swap to the max: The tuner swap might as well be called magic – watch two shows live without skipping a beat.  Say you're on one tuner in real-time, selecting Live TV allows you to switch to another tuner where you are free to rewind and fast forward another show. So, go ahead. You can switch back to the other tuner and rewind to catch up on what you missed. Let the watching begin.
3. The Re-zoom button: Most don't know that when on the Guide, clicking the "Zoom" button will resume the show in the upper right-hand corner. Get it? Re-zoom. Resume. Just a little shortcut secret for you and your TiVo.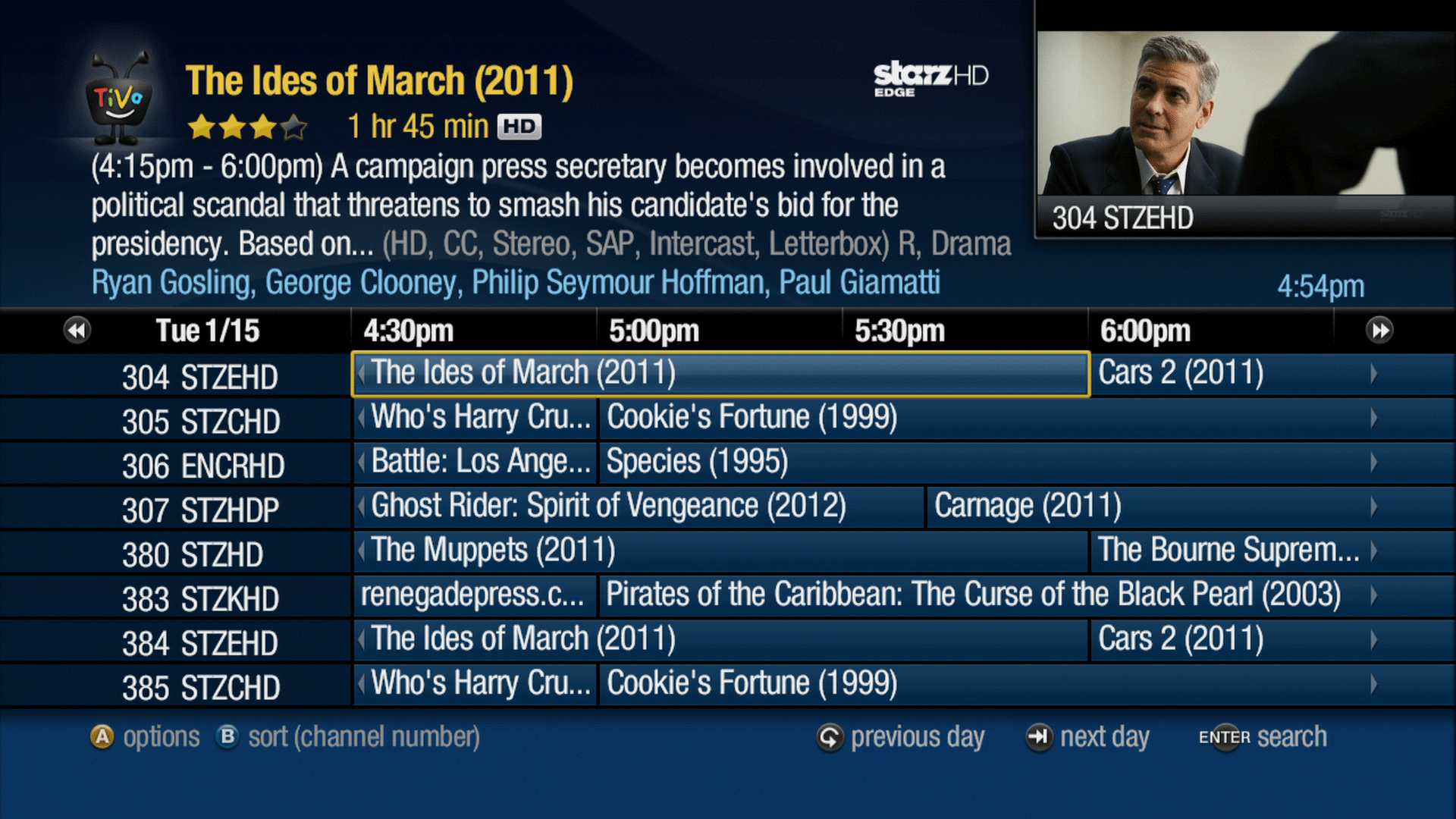 4. Have a 'Backup Plan': TiVo is the only DVR that allows you to archive your favorite shows for the ultimate back-up plan. How, you ask? Download the TiVo desktop for free and you'll be able to download all your recordings to your computer.* Also, get a network attached storage device to store your TV shows on an external platform.
5. Find more favorite shows with The Discovery Bar: Don't forget about the feature that gets personal. The Discovery Bar gives you a feed of shows based on your interests! An easy shortcut is to hold the "Up" button to get to the very top of your list.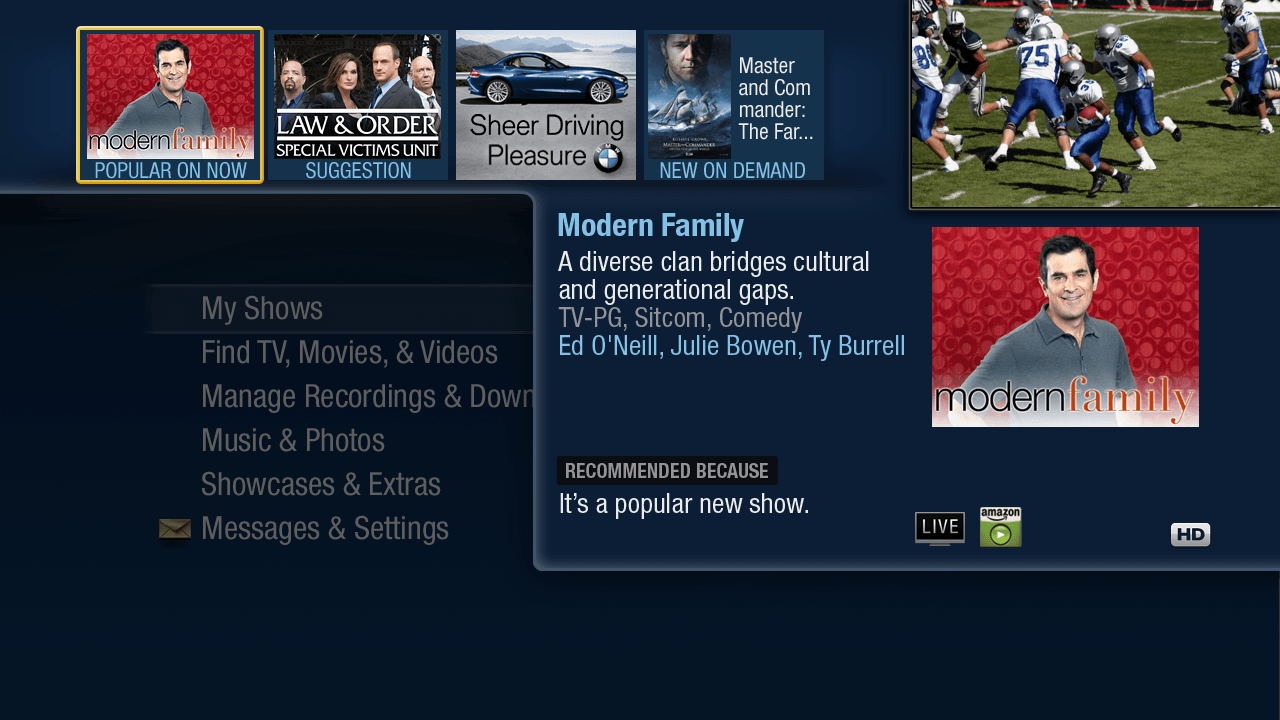 6. See what TiVo thinks: The TiVo Suggestion feature records shows that you might like based on what you've watched before. These shows are stored on a ghost drive and therefore don't take up any space on your TiVo DVR. It's like having an extra TiVo that knows you better than you know yourself.
7. Be loud and be proud to own a TiVo. The TiVo you just purchased is the only over-the-air DVR that also has a Guide. You lucky duck, you.
8. Find shows faster: Looking for a specific show on the Guide? Instead of clicking through all the channels, just press enter while in the Guide to get to the search bar!
Happy TiVo-ing!
*content flagged as single copy only cannot be transferred