TV This Week! What to watch week of 11/26
MONDAY – Cake Boss: The Next Great Baker (Season Premiere) – TLC– 9PM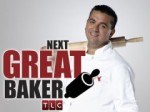 The third season kicks off with the assignment of baking a fiesta themed cake for the wedding of "Saved By The Bell" star Mario Lopez. The Season Premiere of the original "Cake Boss" will follow at 10:30PM.
TUESDAY – Leverage (Mid-Season Premiere) – TNT – 10PM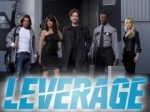 The underrated heist drama returns to TV to finish off what it started. This time around, the crew of thieves will be taking down a department store. Although the crew has tackled foreign conflicts and life changing missions, this will be one of their toughest challenges. 
WEDNESDAY – Christmas in Rockefeller Center – NBC – 8PM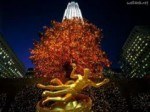 This is a holiday television tradition that will always be welcome. Al Roker hosts the annual lighting of the 30 Rockefeller Christmas tree, accompanied by musical guests Mariah Carey, Cee-Lo Green, Trace Adkins and many more.
THURSDAY  – "Quadrophenia: Can You See The Real Me?" – BBC America – 9PM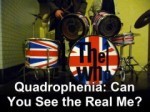 In the current trend of music documentaries, The Who visits their hit 1973 album. Watch the journey that the Britpop band had to take to make sure this album got off of the ground. A narrative will be constructed with modern day interviews and never before seen archive footage.