Some Old Favorites For Thanksgiving Day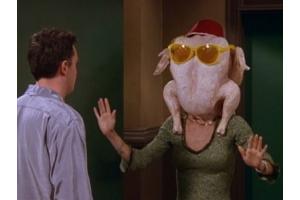 The Thanksgiving season is the time that you spend with the ones you love most and remember everything you have to be thankful for. Friends got it half right. The gang spends the time together, but instead of remembering happy times, the season five episode, "The One with the Thanksgiving Flashbacks," is a compilation of everyone's worst memories from past Thanksgiving celebrations. Obviously, it's a hilarious mix of events including the time when Chandler got his toe cut off while Monica was trying to seduce him. But even the worst of times brings these friends closer together as they remember everything and everyone they have to be thankful for. Watch or TiVo this episode first thing Thanksgiving morning at 12:06AM on                                                                                                                                            Nickelodeon. You can also tune in to watch episodes of Friends on TBS!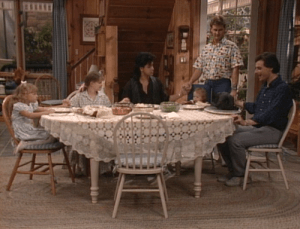 The Full House special, "The Miracle of Thanksgiving," stays true to its name. It was a miracle that dinner was served that night at the Tanner residence. This is the first thanksgiving without Pam, the snow storm keeps grandma away, the turkey gets burned and a pumpkin pie gets smashed. Thankfully it's not about appearances with the Full House family. It's what's on the inside that counts, and leave it up to a classic show like Full House to remind us what's most important. TiVo it or wake up early Thanksgiving morning to watch the episode at 6:30AM on Nickelodeon.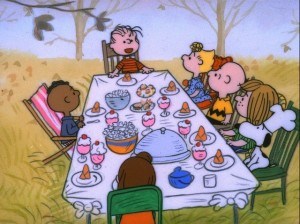 "A Charlie Brown Thanksgiving" starts off the most classic way a Charlie Brown episode can: Lucy convincing him to kick the football as a Thanksgiving tradition. Of course she pulls it away and he lands flat on his back. Ironically, this Thanksgiving episode is all about loving and serving your friends. After Charlie Brown and Snoopy serve toast, pretzels and candy to their friends for the Thanksgiving meal, the group decides it's a better idea to head over to grandma's house for a more traditional food celebration. This Thanksgiving episode first aired in 1973 and continues to warm our hearts every year. Watch it on ABC on the 21st and the 22nd both at 8PM.