Gather 'Round The TV, It's Time for Marathons and Leftovers
It's the Friday after Thanksgiving and that means one thing: leftovers. It also means sitting in front of your TV with those leftovers and watching a marathon of your favorite shows. This Thanksgiving break there is a TV marathon for everyone in the family. So grab a plate, fill it up with your Thanksgiving favorites (again) and we'll see you on the couch.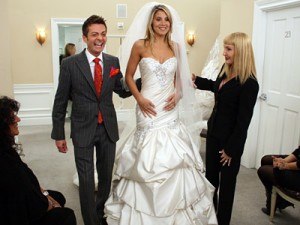 Say Yes to the Dress Marathon – Nov. 23 from 12pm-8pm on TLC. Episodes of Say Yes to the Dress and Say Yes to the Dress: Bridesmaids.
Join brides and their loved ones on the journey to find the dress. Watch the Kleinfeld bridal consultants work their magic to find that unique gown for each bride while ensuring that the families and friends support rather than derail the process. Once the brides find a dress, it's time to move on to their bridesmaids. Watch bridezillas and bridesmaniacs battle it out in the show's popular spin off.
Duck Dynasty Marathon – Nov. 23 at 3pm-Nov. 24 at 4am on A&E.
If you've missed out on the Duck Dynasty craze, here's your chance to catch up. Be prepared for some thick Louisiana accents, long beards and one unusual family.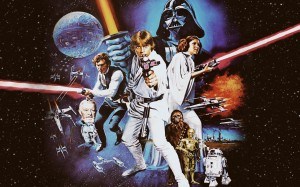 Star Wars Marathon – Nov. 23 from 7pm-1:55am; Nov. 24 from 9am-12:56am; Nov. 25 from 12:45pm-10:50pm; Nov. 26 from 2pm-11:30pm on Spike.
This Star Wars marathon starts on Friday and continues through Monday night, supplying you with all six episodes of the adventure. Get ready, it's a 13.5 hour marathon in total. May the force be with you.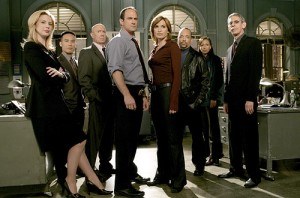 Law & Order: SVU Marathon – Nov. 24 at 1pm-Nov. 25 at 2am on USA Network.
While we're sure you love watching Olivia Benson and the current SVU detectives, who wouldn't want a little more Detective Stabler in your life? Get sucked in to old episodes of your favorite elite crime squad as they take down the worst of the worst. It won't take long to be reminded why this legal drama remains popular after 14 seasons.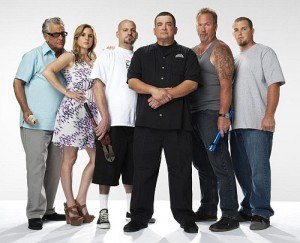 Storage Wars Marathon – Nov. 25 at 4pm-Nov. 26 at 4am on A&E. Episodes of Storage Wars and Storage Wars Texas.
Follow treasure-hunters through dramatic auctions and intense rivalries as they bid on abandoned storage units. These storage warriors often take their loot to be examined by experts to see if they can turn a profit. While many hidden treasures turn out to be trash, some bidders uncover pricey prizes.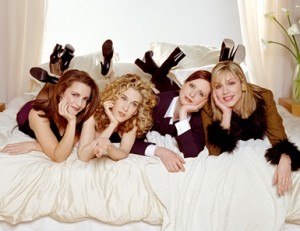 Sex and the City Marathon – Nov. 25 at 5pm-Nov. 26 at 2am on Style Network.
It's a much needed girl's night in New York City. Follow Carrie, Samantha, Miranda and Charlotte around town on all of their escapades from the comfort of your couch. Pour yourself a trendy cocktail for good measure.
The marathons don't stop there. Check out others below!
America's Next Top Model Marathon – Nov. 23 from 8am-8:15pm on Oxygen.
The Millionaire Matchmaker Marathon – Nov. 23 at 12pm-Nov. 24 at 2:30am on Bravo.
Diners, Drive-Ins and Dives Marathon – Nov. 23 from 12pm-10pm on Food Network.
Big Rich Texas Marathon – Nov. 23 from 2pm-8pm on Style Network. Followed by the premiere of Big Rich Texas Accessorized at 8pm.
Locked Up Abroad Marathon — Nov. 24 from 12pm-7pm on National Geographic Channel.
NCIS Marathon – Nov. 25 from 9am-11pm on USA Network.
Untold Stories of the ER Marathon – Nov. 25 from 11am-8pm on Discovery Fit & Health.