Happy 4th of July!
After an afternoon of grilling, we've got two great ways for you to sit back, relax, and celebrate Independence Day with TiVo.
First, queue up an amazing fireworks display right in your living room! We've searched through dozens of videos and found a fireworks display for your viewing pleasure. To watch, keep an eye out and visit the fireworks call-out in the TiVo menus.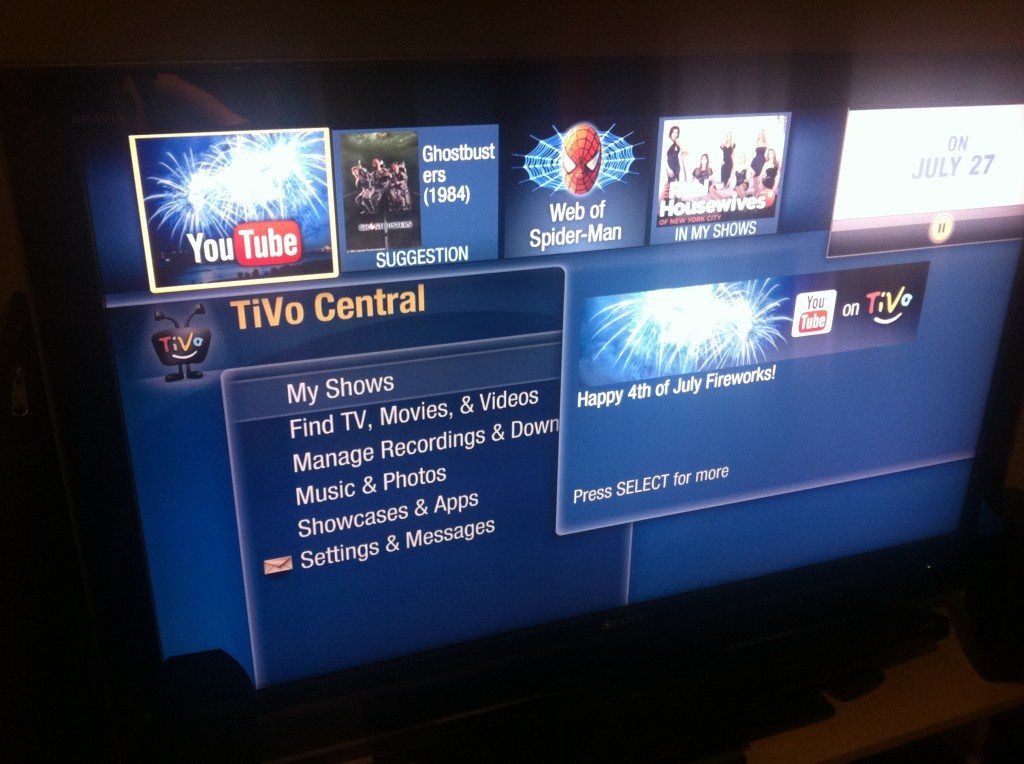 Then, spend some time pondering America's history with the TiVo 4th of July Collection. We've got everything covered from documentaries and presidential biopics to classic movies and TV shows, and yes, Independence Day!
To access the 4th of July collection, simply follow these steps on your TiVo box:
TiVo Central –> Find TV, Movies, & Videos –> Browse TV & Movies –> Collections
Hope everyone has a great holiday! Let us know how you celebrate in the comments.