Xfinity On Demand now available in the greater Boston area for TiVo and Comcast customers!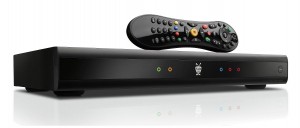 Great news! Following a successful rollout in the SF Bay Area, customers in the greater Boston area can now enjoy Xfinity® On Demand and everything you love from the web – all through the easy-to-use and innovative TiVo interface.
TiVo and Comcast have joined forces to deliver Boston area Xfinity TV subscribers, access to all your traditional cable channels, and now for the first time Xfinity On Demand. Plus you get all the additional great web entertainment like Netflix and Hulu Plus from the one box that does it all—TiVo® Premiere.
If you're already a TiVo Premiere and Comcast customer in the greater Boston area, you will automatically receive this update and have access to the Xfinity On Demand library. With the addition of Xfinity On Demand you'll get thousands movies and TV shows, many of which are free, including current season primetime episodes and premium content like HBO On Demand for current subscribers. The update will begin rolling out today and over the next few weeks.
If you already have the Motorola Comcast DVR with TiVo service in Boston your current TiVo service will end on or about August 1, 2012.  Not to worry, we've put together a great offer to get you set up with TiVo Premiere at no additional cost and with a lower monthly fee than you pay now! Visit tivo.com/bostonoffer to get your new TiVo Premiere DVR now.
Not a TiVo customer? TiVo Premiere can be purchased from Best Buy or direct from TiVo by calling 1-877-BUY-TIVO (1-877-289-8486) or visiting tivo.com.
Visit tivo.com/Comcast to learn more or to sign up for notifications when Xfinity On Demand becomes available on TiVo Premiere in additional areas.
*In addition to the TiVo service, TiVo users will continue to pay a separate monthly bill for Comcast services. To get Xfinity On Demand a TiVo Premiere DVR is required along with a subscription.