X Factor's Simon Cowell Axes Paula Abdul, Nicole Scherzinger and Steve Jones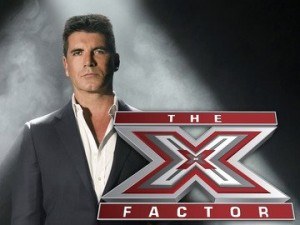 Fox's other singing competition show had a major shakeup this week when, in a strange twist, the judges were sent home for a change. After a disappointing first season and a handful of judging controversies, Simon Cowell and his team one by one fired Steve Jones, Nicole Scherzinger, and finally, Paula Abdul. Do you think there were more tears?
That's a lot of carnage, even for Simon Cowell. And if it were as simple as some low ratings, we don't think the firings would have been quite so dramatic. The fact is, Simon Cowell admittedly way overestimated the kind of numbers The X Factor would draw in, and has come in about 8 million viewers short. Interestingly, on TiVo's season pass list, NBC's success story, The Voice, ranks far below The X Factor, which Fox considers a failure. Both shows dropped four slots in our ranks this week, with The Voice at 109, and X Factor at 71. The perceived failure of the show is due, at least in part, to Cowell's aforementioned cockiness.
It probably goes without saying that Cowell's new show can't even touch American Idol, which still tops out at number four on TiVo's Most Watched list. And in an effort to distance and differentiate himself from his old stomping grounds, it probably didn't help to have Paula still at his side. Do you think he made the right choice? Or will the show suffer even more?
And while we're on the subject, what's your singing competition of choice? Are you an Idol junkie? A Simon Cowell loyalist? Do you need your Cee-Lo fix from The Voice? Or will you watch any show that involves singing and judging? We wouldn't be able to blame you – they're addictive!