TiVo's Best Bet Recordings: January 30, 2012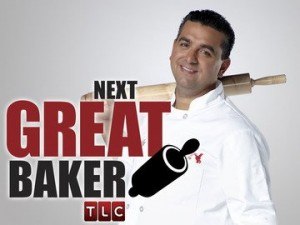 TiVo's Best Bet Recordings brings you everything from baking to basketball and everything in between. Hopefully, your TiVo® DVR is ready to record this week's shows! Check out the Next Great Baker Finale Pre-Show to see contestants answer viewers' questions and offer their thoughts on who they think will win. Watch Annie Oakley: American Experience an hour-long profile that attempts to separate the facts from the fictions surrounding the legendary sharpshooter. Super Bowl is just around the corner, which means commercials! Join hosts Boomer Esiason and Jillian Michaels as they count down the best Super Bowl spots as determined by viewer votes on Super Bowl's Greatest Commercials. Jim is back from jury duty, and Dwight hounds him for information about every detail of the case on The Office.  Tune in to NBA Basketball for Friday night's double header with the first game between the Celtics and the Knicks and the second game between the Lakers and the Nuggets. Don't worry if these suggestions aren't for you…there are plenty more below!
Alcatraz – When one of the Alcatraz inmates (Eric Johnson) takes hostages at a bank, Rebecca (Sarah Jones) must figure out how to get him out of there before his true identity is revealed in the new episode "Cal Sweeney." Jorge Garcia, Sam Neill and Parminder Nagra also star.
Justified – Harlan (Timothy Olyphant) faces off with a tyrannical drug dealer and lands in the crosshairs of the Dixie Mafia's new boss. Boyd's (Walton Goggins) efforts to reclaim part of his family's empire put the future of his crew in jeopardy in the new episode "Harlan Roulette." Nick Searcy also stars.
Royal Pains – Evan (Paulo Costanzo) hires Dr. Van Dyke (Kyle Howard) to help out when Hank (Mark Feuerstein) is sidelined by a back problem. Divya and Jill (Reshma Shetty, Jill Flint) are forced to treat a thief who just robbed them. Jack O'Malley (Tom Cavanagh) takes on a clinical trial in the new episode "My Back to the Future."
Independent Lens – As a black woman who was a feminist before the term was commonplace, Daisy Bates refused to accept her assigned place in society. "Daisy Bates: First Lady of Little Rock" tells the story of her life and public support of nine black students who registered to attend the all-white Central High School in Little Rock, Ark., which culminated in a constitutional crisis. Bates reaped the rewards of instant fame but paid dearly for it.
Who Do You Think You Are? – NBC's popular genealogy series starts its new season, exploring the family histories of numerous luminaries, including Marisa Tomei, Blair Underwood, Reba McEntire, Rob Lowe, Helen Hunt and, in the season premiere, Martin Sheen. From Ireland's freedom fighters to the American Revolutionary War, from Cameroon to Bulgaria, see how their lives intertwine with history and show just how connected we all are to one another.
Daily Picks, most-recorded shows and more can all be found on tivo.com to help make the most of your time. Not at home to set a recording? No sweat. Your broadband connected TiVo box allows you to set recordings while on the go. Learn more.