The Help's Viola Davis, Octavia Spencer Dominate Sunday's SAG Awards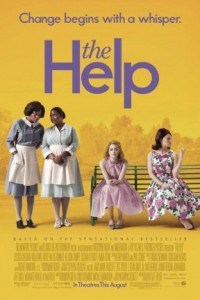 Well isn't that interesting. There were a lot of TiVo's favorites nominated for SAG Awards this year (Pitt, Clooney, Streep). But besides Modern Family's win for Best Cast, and Alec Baldwin's (sixth!) win for 30 Rock (both in the Top 25 of our Most Watched list), TiVo's favorite actors were all but shut out of Sunday's award ceremony. Don't get us wrong – we love Viola Davis! And Octavia Spencer! And Steve Buscemi! And that's a good thing…because that's exactly who won.
It was a big night for The Help, with the movie taking home the most awards of any other movie or show. The period film won for Best Cast, while Viola Davis and Octavia Spencer followed up their Oscar nominations with Best Actress and Best Supporting Actress statues, respectively. Boardwalk Empire was the only other show or movie to bring home multiple awards, for Best TV Drama Cast, and Best Actor, Steve Buscemi.
The SAG Awards are always fun, and while seeing who won is usually our favorite part, this year that honor may have to go to the Bridesmaids ladies, for their inventive, effective drinking game. To Scorcese!
In case you forgot to set the TiVo, here's a complete list of winners:
Best Cast, Motion Picture The Help  
Best Actress, Motion Picture Viola Davis, The Help
Best Actor, Motion Picture Jean Dujardin, The Artist
Best Cast, TV Drama Boardwalk Empire
Best Actor, TV Drama Steve Buscemi, Boardwalk Empire
Best Actress, TV Drama Jessica Lange, American Horror Story
Best Actor, Miniseries or TV Movie Paul Giamatti, Too Big to Fail
Best Actress, Miniseries or TV Movie Kate Winslet, Mildred Pierce
Best Cast, TV Comedy Modern Family
Best Actress, TV Comedy Betty White, Hot in Cleveland
Best Actor, TV Comedy Alec Baldwin, 30 Rock 
Best Supporting Actress, Motion Picture Octavia Spencer, The Help
Best Supporting Actor, Motion Picture Christopher Plummer, Beginners
Stunt Ensemble, Film Harry Potter and the Deathly Hallows Part 2
Stunt Ensemble, TV Game of Thrones